First Authorized Book About The Cranberries Set For Release
'Dolores was such a great interviewee. It is a fantastic way of remembering her, and of celebrating the music that was her life's work.'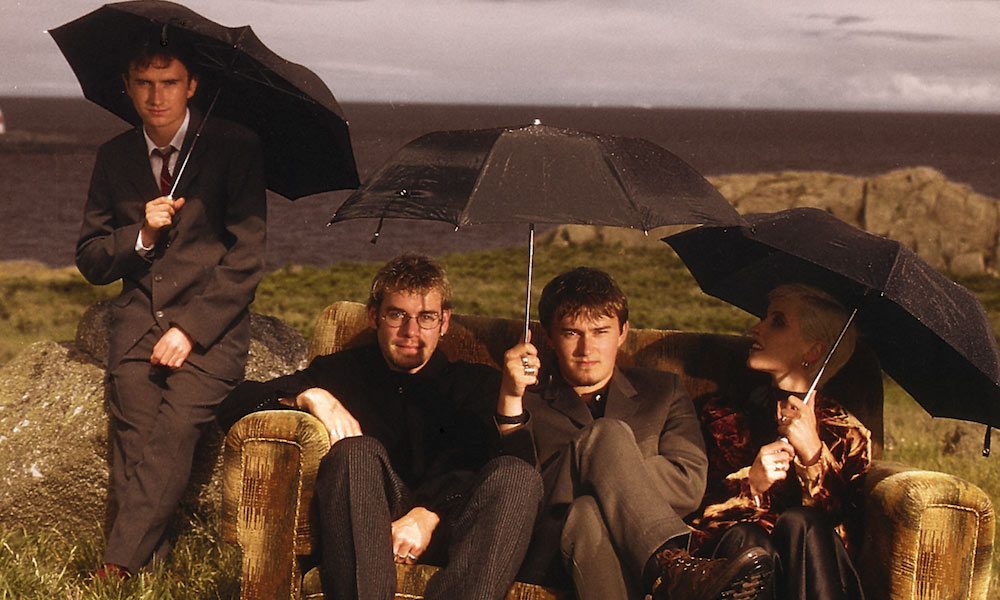 Irish publisher Hot Press Books has announced it will be releasing the first authorized book about The Cranberries titled, Why Can't We? – The Story Of The Cranberries.
Fully supported by The Cranberries and by the estate of Dolores O'Riordan, Why Can't We? documents the extraordinary rise of the band through their seminal hits such as "Linger" "Dreams," and their global smash, "Zombie."
The forthcoming book, including a limited edition format signed by band members Noel Hogan, Mike Hogan, and Fergal Lawler, and on behalf of Dolores O'Riordan, by her mother Eileen, goes on pre-sale today.
Curated by Stuart Clark, Why Can't We? will be published by Hot Press Books in two formats, the Deluxe Platinum Limited Edition; and the Special Gold Edition.
The book chronicles the band's remarkable success and Dolores' solo adventures and side projects involving Noel until her tragic passing on January 15th, 2018 in London.
"We covered every step of The Cranberries' – and Dolores' – journey in Hot Press," editor Niall Stokes said. "The magazine has always enjoyed a very close, personal working relationship with The Cranberries crew. It is fantastic that this will now be immortalized in Why Can't We?, with the full support of the band and of Dolores' estate."
First published in 1977, Hot Press has been at the heart of the growth and development of music in Ireland. Hot Press continues to fly the flag for Irish music across all genres via its monthly print edition.
Following the book's announcement, Noel Hogan of The Cranberries said: "Stuart Clark wrote the first press release that we ever did, as The Cranberry Saw Us, so it will be great to see his name on what promises to be an absolutely brilliant, blow-by-blow account of the incredible adventure we embarked on, all those years ago. We've always had a fantastic relationship with Hot Press, so I think fans are going to really relish re-living all of the highs, as well as the sadness and the pain, as told through the pages of the magazine."
Fergal Lawler adds: "I think fans are going to love 'Why Can't We?' Stuart Clark and Hot Press were there from the very start with the band, and Dolores was such a great interviewee. It is a fantastic way of remembering her, and of celebrating the music that was her life's work."
Why Can't We? – The Story Of The Cranberries is available for pre-order.