The Horrors Announce 'Against The Blade EP,' Share Title Track
'Against The Blade' is set to be released on November 5.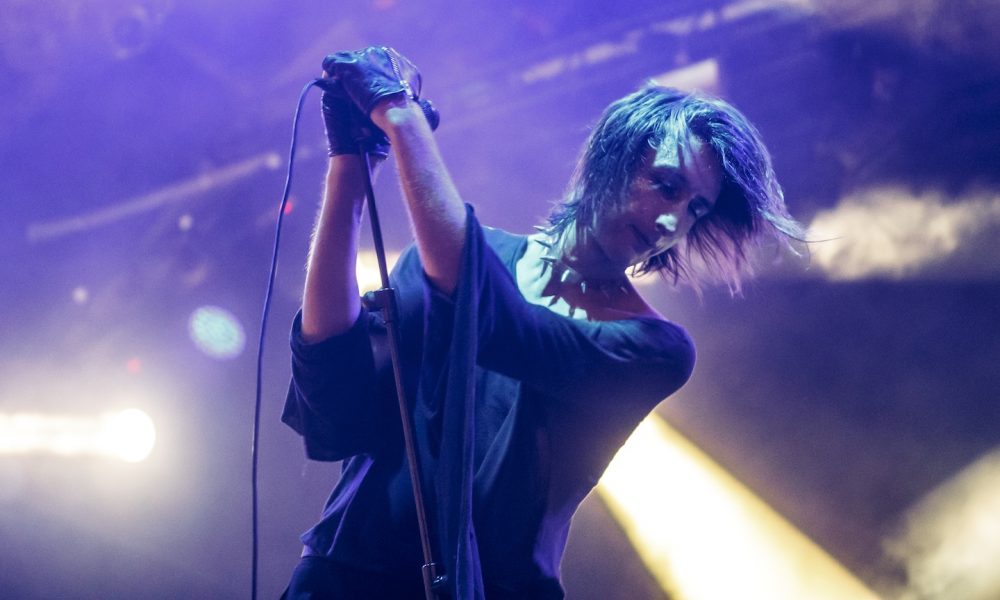 The Horrors have announced plans for another three track, titled Against The Blade. To celebrate the announcement, the band have released the epic, punishing title track.
The record, which is set to be released on November 5, follows their previous EP Lout, which came out earlier this year.
The Horrors - Against The Blade
"The Against The Blade EP is a further descent into chaos," said frontman Faris Badwan. "It's about the freedom that comes with abandoning all hope, giving up control, and accepting that you will always be at odds with the world around you."
"Once the ball started rolling with writing Lout, I liked the idea of challenging the band to push all the songs in as extreme a direction as possible" added bassist Rhys Webb.
The Horrors recently celebrated the fourth anniversary of their seminal fifth album, V. The band followed their muse (almost literally) to the end of the earth to work up the songs for V. Frontman Faris Badwan and bassist Rhys Webb decamped to Iceland with a Korg drum machine and some acoustic guitars to write songs in a remote cabin, while guitarist Joshua Third, keyboard wizard Tom Furse and drummer Joseph Spurgeon also composed new tracks individually. Bringing it all back home, the quintet later hooked up with producer Paul Epworth (Paul McCartney, Coldplay, U2) and magic began to happen.
Recalling the V album sessions with fondness, The Horrors were fulsome with praise for their new producer's enthusiasm, not to mention his spontaneity. "We'd start off with some little motif, usually an electronic loop that seemed appealing, and build stuff up," said Joshua Third. "It was like two songs a day, we hadn't worked like that in years. He [Epworth] would keep the whole thing rolling, whereas we'd got to a stage where we'd bunker down and chat about something for ages. But he's so obsessed with action, it's refreshing."