Watch The Killers Break Down The 'Mr Brightside' Video
Brandon Flowers and Ronnie Vannucci Jr offer insight on their first major music video on the new Vevo series, "Watch This".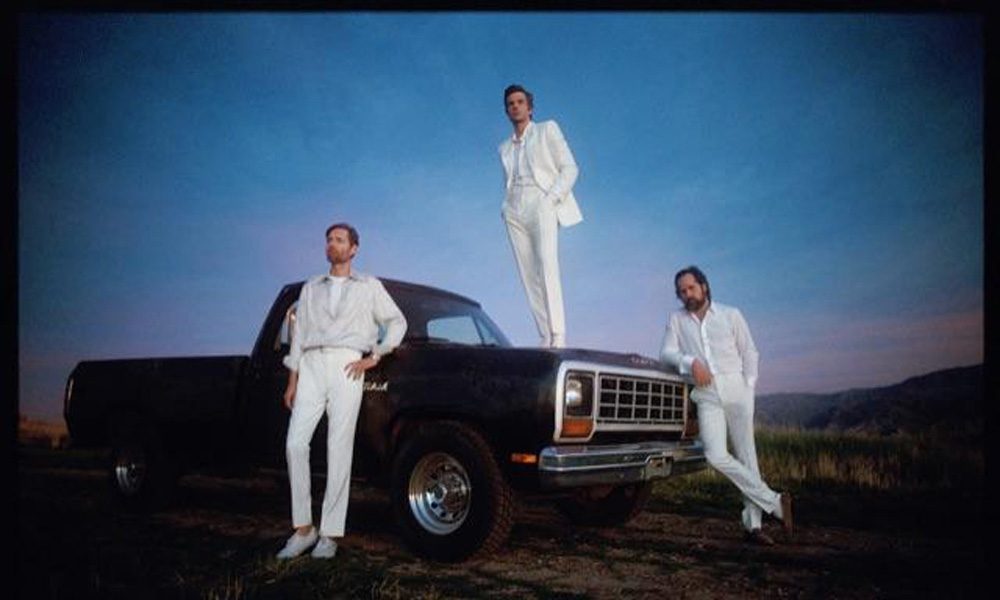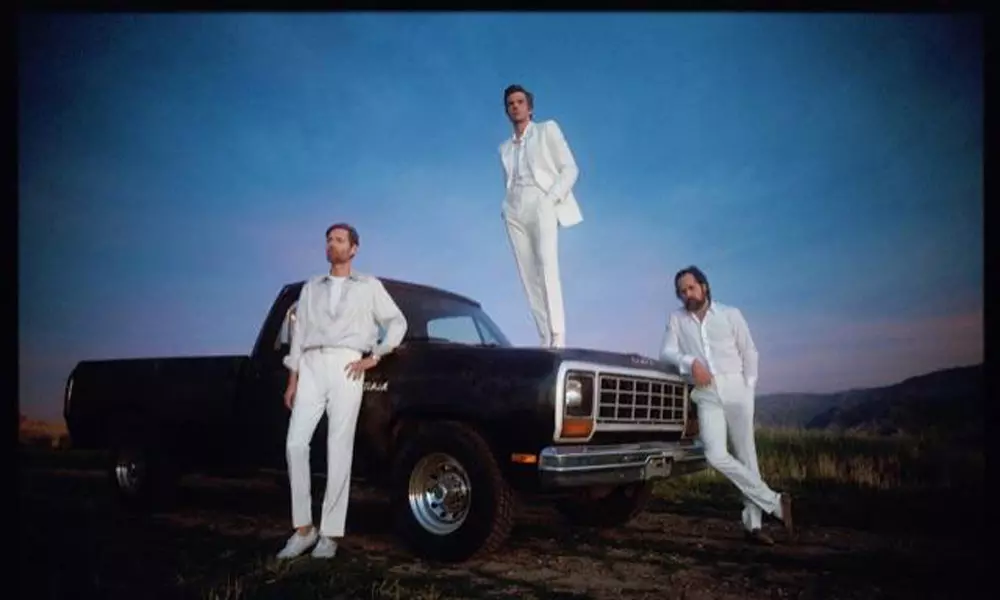 The Killers' Brandon Flowers and Ronnie Vannucci Jr recently took part in Vevo's new Watch This series, which has artists revisiting their benchmark music videos and sharing stories along the way. Flowers and Vannucci offered plenty of insight into the video for 'Mr. Brightside' – their debut single, off 2004's Hot Fuss.
The cinematic visual, which won the band an MTV VMA in 2005 for Best New Artist In A Video, was directed by Sophie Muller, whose numerous credits include productions for Gwen Stefani, Ellie Goulding, Shakira and Weezer. Interestingly, this version of 'Mr. Brightside'– visually themed around the 2001 film, Moulin Rouge! and starring Eric Roberts and Izabella Miko – followed an earlier black and white video that was shot for the UK.
"This was the first major production that we were a part of", shared Flowers as he reviewed the footage with Vannucci. "It never felt natural to me to make a music video. It still doesn't."
Formed in 2001, the Las Vegas quartet first found an international foothold when an early version of 'Mr Brightside' premiered on Zane Lowe's BBC Radio 1 show in August 2003. The overseas buzz led to the band signing with Island Records and working on Hot Fuss.
The urgent 'Mr Brightside' was one of the band's earliest songs, written by Flowers after a girlfriend cheated on him. "When I was writing the lyrics, my wounds from it were still fresh. I am Mr Brightside!", the frontman told NME shortly after the album's release. "But I think that's the reason the song has persisted – because it's real".
The song became a hit in the US – peaking at No. 10 on the Billboard Hot 100 in the summer of 2004, while the single remarkably remained a mainstay in the Top 100 of the UK Singles Chart for over a decade.
Most recently, The Killers shared a new track, 'Fire In Bone', off their forthcoming sixth studio album, Imploding the Mirage. The album was originally slated for release on 29 May via Island, but, according to Rolling Stone, Imploding the Mirage will have a revised street date, "Due to delays in finalising the album".
Listen to the best of The Killers on Apple Music and Spotify.
Format:
UK English