The Killers Share Insight On 'When You Were Young' Video
Brandon Flowers and Ronnie Vannucci Jr return to Vevo's "Watch This" series to offer commentary on their 2006 music video.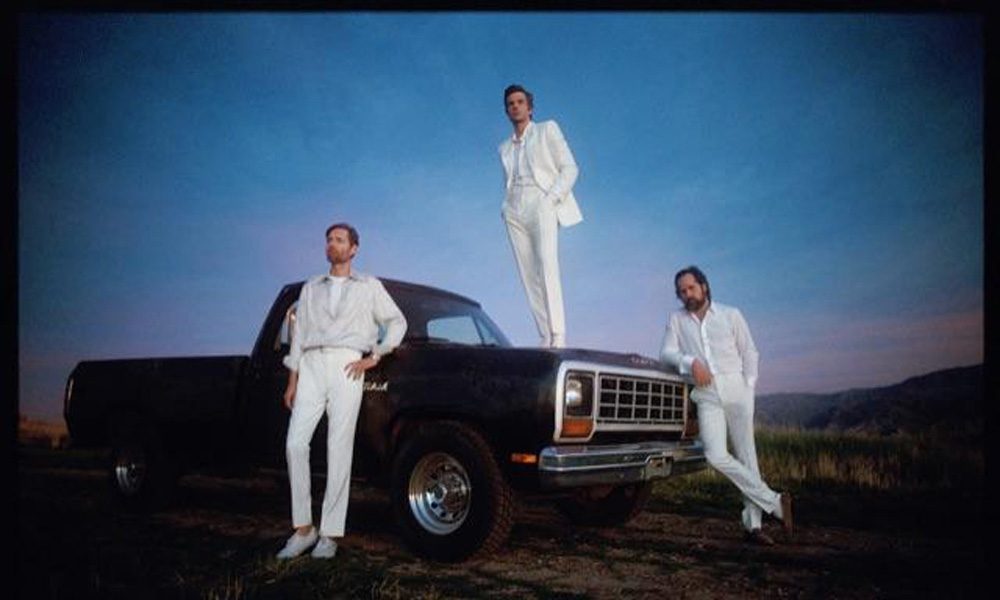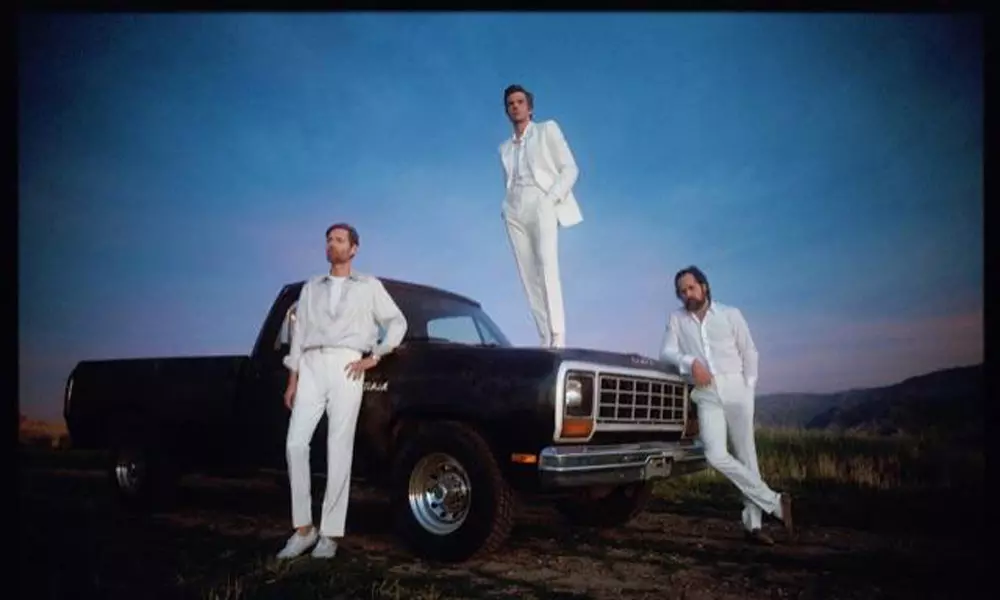 Ahead of the quarantine, The Killers' Brandon Flowers and Ronnie Vannucci Jr stopped by Vevo for the platform's new Watch This series, which finds artists revisiting their benchmark music videos and sharing stories along the way. Following their appearance to discuss 'Mr. Brightside', Flowers and Vannucci offered insight into 'When You Were Young', off their 2006 album, Sam's Town.
The Killers - The Killers Comment on When You Were Young (Watch This) | Vevo
The second studio album from the Vegas band, Sam's Town found the Killers hitting their stride and expanding their sonic toolkit. Aside from winning critical acclaim, Sam's Town was a commercial success, debuting at No.2 on the Billboard 200, and peaking at No.1 in the UK.
The album's lead single, 'When You Were Young' helped drive the album up the charts. The song, which would go on to be one of the group's most successful singles, peaked in the Top 10 in multiple countries around the world, including in the US, Australia and the UK, where it hit No.2. 'When You Were Young' has since been covered on stage and in the studio by a variety of artists, including Taking Back Sunday, Biffy Clyro, Garrison Starr and Chris Martin.
The video for 'When You Were Young' was filmed in Tlayacapan, Mexico and directed by Anthony Mandler, whose credits include music videos for Rhianna, Beyoncé and JAY-Z. While watching the video, Flowers shared, "My version of what [the song is] about is different than what Anthony is portraying in the video", which follows the storyline of a husband being unfaithful to his young wife. The bandmates also touch upon the video's alternate ending, in which the wife takes her own life. That version never aired on MTV.
Ultimately, Flowers says, "We were just really proud of [the song] and…thankful for it – after the first album being so successful, you're not sure you can do it again. This song was a real blessing for our band".
From there, The Killers would continue to score hits like 'Read My Mind', 'Human', 'The Man', and, most recently, 'Caution', off their forthcoming sixth studio album, Imploding the Mirage.
In late April, meanwhile, The Killers shared their newest track, 'Fire In Bone' off the album. Though Imploding the Mirage was originally slated for release on 29 May via Island, the LP, according to Rolling Stone, will have a revised street date, "Due to delays in finalising the album".
Listen to the best of The Killers on Apple Music and Spotify.
Format:
UK English