The Rolling Stones Reveal 'Totally Stripped'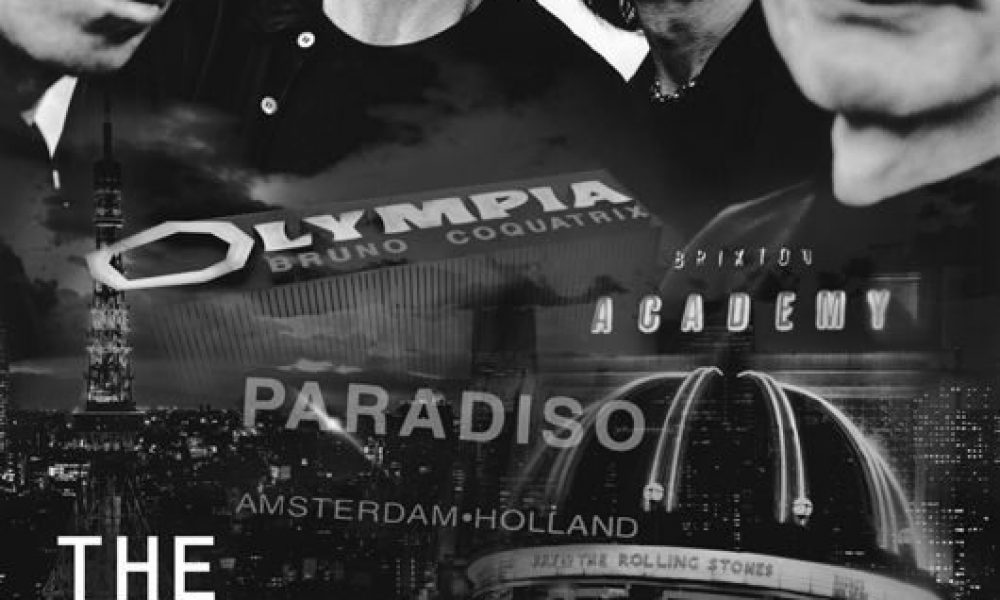 Released during the height of the MTV Unplugged era, The Rolling Stones' 1995 album Stripped captured the group in a pared-down mode. Though not strictly unplugged, its live and in-the-studio recordings (mixing Stones classics with some pertinent covers) were shot through with the raw energy of the Stones' earliest days together, over three decades before the album's original release.
The bulk of the album had been recorded at three concerts held, respectively, at Amsterdam's Paradiso (26 May 1995), Paris' Olympia (3 July) and London's Brixton Academy (19 July) – all intimate venues that a band as huge as The Rolling Stones rarely deign to perform. Yet Keith Richards would rightly extol "the immediacy" of performing in such close quarters with their fans: the Stones pulled out some of their finest live performances ever, playing a total 64 songs across the three nights, 36 of which were unique to the setlist on the night they were performed.
Due for release on DVD and SD Blu-ray on 3 June, Totally Stripped shines a new light on this period in the Stones' career with a reworked version of the documentary of the same name. DVD+CD and DVD+2LP versions also include collections of favourite live performances picked specifically for this reissue, while five-disc special edition DVD and SD Blu-ray packages contain the CD and documentary, plus the complete three live shows used to compile the original album. Taken together, the three concerts present the Stones at their raw, invigorated best.
The deluxe edition tracklist is as follows:
CD
'Not Fade Away' (Amsterdam, 26 May 1995)
'Honky Tonk Women' (Paris, 3 July 1995)
'Dead Flowers' (Amsterdam)
'Faraway Eyes' (London, 19 July 1995)
'Shine A Light' (Amsterdam)
'I Go Wild' (Paris)
'Miss You' (London)
'Like A Rolling Stone' (Amsterdam)
'Brown Sugar' (Paris)
'Midnight Rambler' (London)
'Jumpin' Jack Flash' (Paris)
'Gimme Shelter' (Amsterdam)
'Rip This Joint' (Amsterdam)
'Street Fighting Man' (Amsterdam)
DVD 1
Totally Stripped documentary
DVD 2: Paradiso, Amsterdam, 26 May 1995
'Not Fade Away'
'It's All Over Now'
'Live With Me'
'Let It Bleed'
'The Spider And The Fly'
'Beast Of Burden'
'Angie'
'Wild Horses'
'Sweet Virginia'
'Dead Flowers'
'Shine A Light'
'Like A Rolling Stone'
'Connection'
'Slipping Away'
'The Worst'
'Gimme Shelter'
'All Down The Line'
'Respectable'
'Rip This Joint'
'Street Fighting Man'
DVD 3: L'Olympia, Paris, 3 July 1995
'Honky Tonk Women'
'Tumbling Dice'
'You Got Me Rockin''
'All Down The Line'
'Shattered'
'Beast Of Burden'
'Let It Bleed'
'Angie'
'Wild Horses'
'Down In The Bottom'
'Shine A Light'
'Like A Rolling Stone'
'I Go Wild'
'Miss You'
'Connection'
'Slipping Away'
'Midnight Rambler'
'Rip This Joint'
'Start Me Up'
'It's Only Rock'n'Roll'
'Brown Sugar'
'Jumpin' Jack Flash'
DVD 4: Brixton Academy, London, 19 July 1995
'Honky Tonk Women'
'Tumbling Dice'
'You Got Me Rockin''
'Live With Me'
'Black Limousine'
'Dead Flowers'
'Sweet Virginia'
'Faraway Eyes'
'Love In Vain'
'Down In The Bottom'
'Shine A Light'
'Like A Rolling Stone'
'Monkey Man'
'I Go Wild'
'Miss You'
'Connection'
'Slipping Away'
'Midnight Rambler'
'Rip This Joint'
'Start Me Up'
'Brown Sugar'
'Jumpin' Jack Flash'
Format:
UK English