The Stars Of 'Pitch Perfect 3' Premiere 'Freedom! '90' and 'Cups' Mash-Up Single On 'The Voice'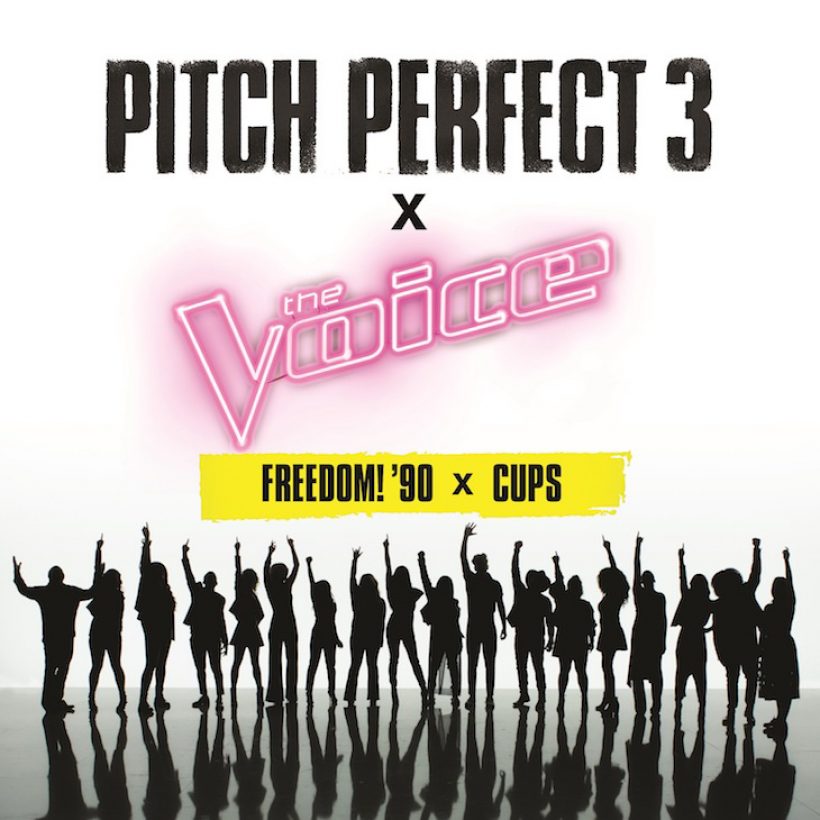 The Bellas are back and they're taking on George Michael's classic 90s anthem, 'Freedom! '90' in their music video premiere on NBC's singing talent show The Voice.
The stars of the upcoming film, Pitch Perfect 3 along with the 12 finalists from Season 13 of The Voice have recorded a mash-up of George Michael Freedom! '90" and the film's viral hit song 'Cups'.
The final contestants include: Janice Freeman, Ashland Craft, Brooke Simpson, Noah Mac, Shi'Ann Jones, Davon Fleming, Red Marlow, Keisha Renee, Chloe Kohanski, Jon Mero, Adam Cunningham, and Addison Agen.
Pitch Perfect 3 x The Voice "Freedom! '90 x Cups"
The Pitch Perfect franchise made the world fall in love with a cappella and the all-female a cappella group The Bellas, grossing $400 million at the global box office. Now in the latest instalment, the Bellas have graduated from college and are quickly figuring out it takes more than a cappella to get by in the real world.
The cast of Pitch Perfect returns starring Anna Kendrick, Brittany Snow, Anna Camp, Hana Mae Lee, Alexis Knapp singer-songwriter Ester Dean, pop singer Hailee Steinfeld and some new faces in the Pitch Perfect world.
'Freedom! '90 x Cups'  single is available now, and the soundtrack will be available on 15 December, while Pitch Perfect 3 will hit US theatres 22 December.
While the track won't be on the final soundtrack, fans will receive a free song download of the mash-up when they purchase advance tickets to Pitch Perfect 3 on Fandango for a limited time only.
Purchase the single 'Freedom!' 90 X Cups' here and watch the official trailer below.
Pitch Perfect 3 - Official Trailer 2 [HD]
Format:
UK English