Canadian Rockers The Tea Party Announce Deluxe Editions Of Self-Titled Debut
The Tea Party is releasing a brand-new CD Deluxe Edition and Remastered Vinyl Edition of their iconic first album.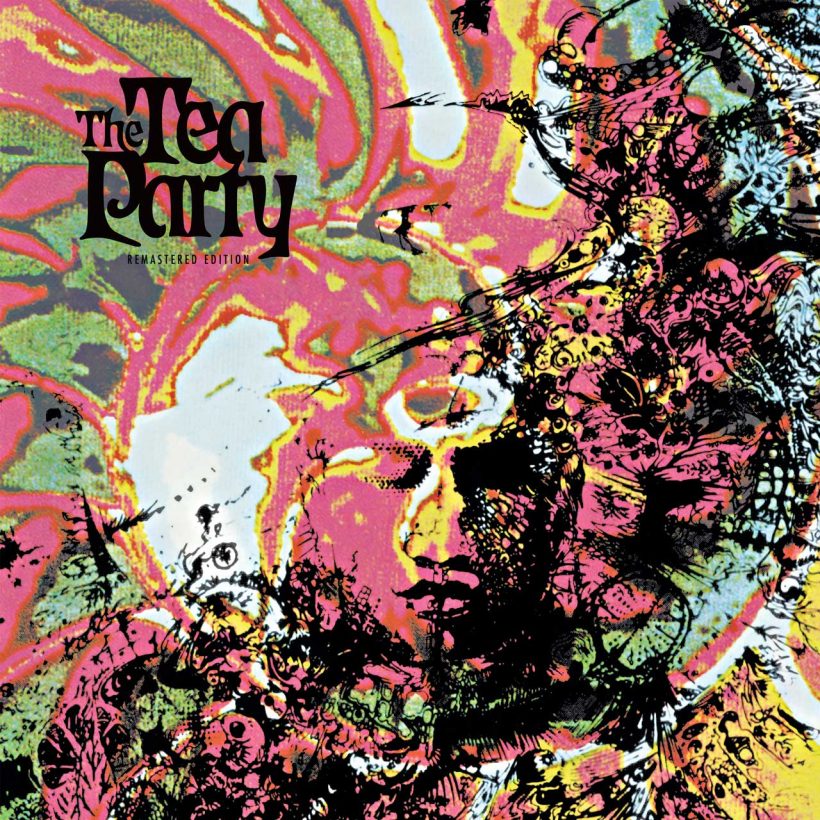 Canadian rock trio The Tea Party is releasing a brand-new CD deluxe edition and remastered vinyl edition of their iconic first album, The Tea Party, on December 10, 2021 through Universal Music Canada.
These new editions are coming 30 years since the album's initial "indie" release and includes remixed and remastered audio by Stuart Chatwood, updated images, and liner notes. The Deluxe Edition will be available on 2CD and digitally, while the Remastered Edition is available on 2LP pressed on 180g red vinyl and will also be available on eAlbum, MFit + Hi-Res Audio.
For fans of the band, The Tea Party has remained a collectible album since its release in 1991. It was originally recorded as a demo that the band submitted to several record companies. However, the band was not signed to any recording contract and decided to release the album independently. The album production is relatively lo-fi, and the band re-recorded several of the songs for their follow-up Splendor Solis. Only 3,500 copies of the album were made, some of which were cassettes, making the recording highly desirable among Tea Party devotees.
"Thirty years is a significant milestone. It has certainly been a trip in every sense of the word. If you had asked us in 1991 if we'd be re-issuing this record in 2021, we might actually have said, 'Why yes of course!' as it was this self-belief that let the band make the kind of music we made," explains The Tea Party's Stuart Chatwood. "
We are thrilled to finally be able to share this limited release with all our supporters. It's a unique collection, especially the deluxe edition that will give people both the original and new mastering. It captures a band on the beginning of a sonic trip that took us from Detroit to Delhi to Dusseldorf to Down Under and back. Physically the record enabled us to journey from a tiny Toronto rehearsal space to some of the greatest venues in the world and for that we are very thankful. Enjoy!"
Formed in 1990, The Tea Party have released seven studio albums, selling over three million copies worldwide, filling stadiums on the strength of anthemic hits such as "The River," "Sister Awake,""Temptation," and "Heaven Coming Down."
Pre-order The Tea Party 30th Anniversary Deluxe Edition.
The Tea Party Tracklist:
2CD Digipak
CD1: The Tea Party (Remastered Edition)
Let Me Show You The Door / Midsummer Day / Little Miss Heaven / Winter Solstice / Save Me / Sun Is Going Down / Watching What The Rain Blows In / Fallen Angel / Dreams Of Reason / Goodman Rag / All My Charms / Baby What You Trying To Do + Bonus Demo's: Solomon's Blues (Demo) / Pye Dog on the Prowl (Demo)
CD2: The Tea Party (Original Album Audio)
Let Me Show You The Door / Midsummer Day / Little Miss Heaven / Winter Solstice / Save Me / Sun Is Going Down / Watching What The Rain Blows In / Fallen Angel / Dreams Of Reason / Goodman Rag / AllMy Charms / Baby What You Trying To Do The Tea Party (Remastered Edition)
Vinyl (2LP 180 Gram Red Vinyl)
LP1 Side A:
Let Me Show You The Door / Midsummer Day /Little Miss Heaven
LP1 Side B:
Winter Solstice / Save Me / Sun Is Going Down
LP 2 Side A:
Watching What The Rain Blows In / Fallen Angel / Dreams Of Reason
LP 2 Side B:
Goodman Rag / All My Charms / Baby What You Trying To Do