The Who Join Together With 02 Faithful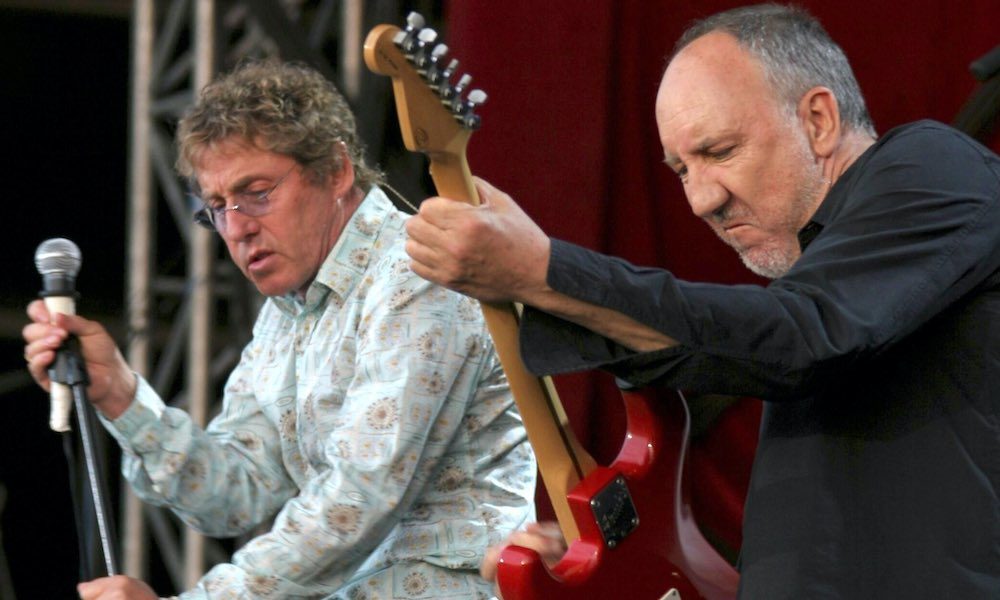 "It's supposed to be fun!" said Roger Daltrey in his last words of the show. For more than two hours at London's The 02 last night, this celebration of The Who's 50th anniversary had been all that and more.
The band's two concerts in the capital were intended as the culmination of the UK leg of their anniversary, last December. Instead, after Daltrey's throat infection caused their postponement, they became the first night of the tour's new phase, ahead of a first North American leg next month, more European shows including Barclaycard Presents British Summer Time Hyde Park in June, then another run through North America from September.
What thrilled Pete Townshend, as he thanked The Who's steadfast audience for staying with them, was that there had been hardly any returns from the original London dates. The wait was immensely worthwhile — not for any technical perfection, the band understandably still knocking off a little rust after that hiatus — but for the engaging spirit of bonhomie engendered by the two figureheads.
That was especially so in the context of a set list offering not only their mighty staples, but some lesser-performed gems, all illustrated with stunning backdrop visuals. Both looking almost absurdly limber for half a century in, Townshend and Daltrey are road-hardened campaigners who have seen and survived everything. Last night, their spontaneous rapport bordered at times on the knockabout.
"The set list is interesting tonight," said Daltrey at one point. "Why?" asked Townshend. "Because I'm trying to remember it," came Roger's instant reply. "Lots of words. Too many! Why couldn't you have written easy stuff?" "'Cos I'm an intellectual," deadpanned Pete.
Visually, the show has seized the anniversary by expanding on the retrospective themes of their last British dates, during which I saw them give a stunning performance at this venue 21 months ago. Sonically, the current augmentation of the live band encouraged far greater use of harmony vocals and, in turn, some fascinating adjustments to the setlist.
Here, then, was an opening barrage from the early days of 'I Can't Explain' and 'Substitute'; trips to either end of the '70s for 'The Seeker' and 'Who Are You'; then the further formative memories of 'The Kids Are Alright' and one that Townshend told us he was especially proud of, 'I Can See For Miles.' That mid-1960s period also offered a charming 'So Sad About Us' and, later, the intricacy of the nine-minute mini-opera from the same album, 'A Quick One (While He's Away).'
The 'Who By Numbers' opener 'Slip Kid' was another welcome revival, and there was a 'Tommy' taster, with 'Amazing Journey/Sparks' followed by 'See Me Feel Me.' The still-magnificent 'Baba O'Reilly' and 'Won't Get Fooled Again' could have been the conclusion, but there was still a rough and ready journey on the 'Magic Bus' to take us home.
Earlier, Daltrey had asked us to join together with the band. That connection is like no other artist-audience relationship, and they'll be underlining that yet again for the rest of 2015.
Words: Paul Sexton
More information about The Who's 2015 dates, including Barclaycard Presents British Summer Time Hyde Park on June 26 and Pete Townshend's Classic Quadrophenia at the Royal Albert Hall on July 5, are available at the band's website
Explore our dedicated The Who Artist Page
Download The The Who app for free! A 3D virtual world modelled on famous moments and landmarks from their 50 year career:
Apple iOS iPad/mobile | Android tablet/mobile

Format:
UK English