'This Is Us' Set For Audio, DVD Releases In September 2017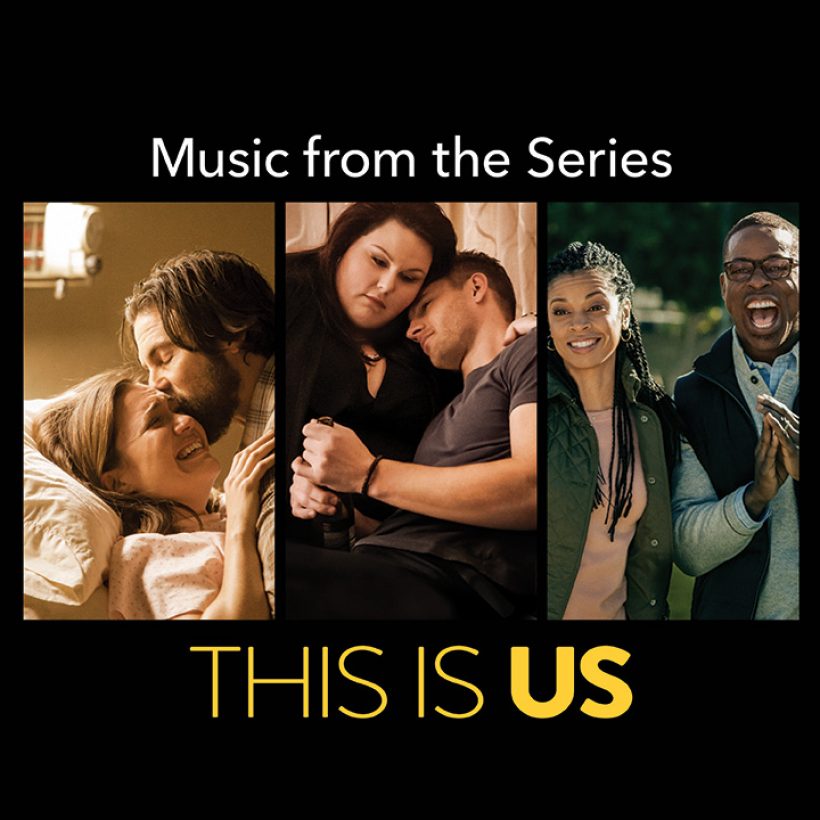 Both a soundtrack album and a DVD of the hit US TV show This Is Us are to be released via UMe in September 2017. This Is Us: The Complete First Season is to be issued on DVD on 12 September, while the companion soundtrack album This Is Us (Music From The Series) will be available on CD and digital platforms from 15 September.
 With instantly recognizable hits and classics, an original song and a compelling score, the soundtrack features 20 songs curated by This Is Us creator/executive producer Dan Fogelman and his team, music supervisor Jennifer Pyken and composer/musician Siddhartha Khosla. Each musical element is carefully woven throughout the series, with the songs clearly defining a moment or serving as a gentle guide through the complex emotional journey.
Nominated for 10 Emmy Awards including Outstanding Drama Series, This Is Us chronicles the Pearson family across the decades: from Jack (Milo Ventimiglia) and Rebecca (Mandy Moore) as young parents in the 1980s and 1990s to their now adult kids Kevin (Justin Hartley), Kate (Chrissy Metz) and Randall (Sterling K. Brown) searching for love, fulfillment and healing in the present day. Chris Sullivan, Susan Kelechi Watson and Ron Cephas Jones also star. This Is Us Season 2 also premieres on Tuesday, September 26 at 9pm on NBC.
The soundtrack opens with 'Death With Dignity' by Sufjan Stevens, instantly recognizable as a tone-setting music cue from the series' debut episode, and concludes with 'This Is Us Score Suite' by Khosla. Also featured is a rare cover version of Peter Gabriel's 'Come Talk To Me' by Khosla's critically acclaimed band Goldspot, which has been praised by Gabriel himself, and 'We Can Always Come Back To This,' the original song composed by Khosla and Chris Pierce, performed by Brian Tyree Henry in Season 1's pivotal 'Memphis' episode. The soulful, Stax-inspired song connected with the show's audience, topping Billboard's Blues Singles chart at No. 1 for four consecutive weeks and reaching No. 12 on iTunes' Top 100 Songs chart.
In continuing with the personal theme of familial relationships of the show, Goldspot's 'Evergreen Cassette (Tape Mix)' draws on Khosla's early childhood experience of living in India with his grandparents while his parents were in the U.S., working and attending graduate school. His only form of communication with his parents was being sent an evergreen-colored cassette tape by his mother, who would speak to him, sing songs and tell him stories. This Is Us creator Dan Fogelman was an early fan and supporter of Goldspot.
This Is Us: The Complete First Season DVD includes all 18 episodes as well as the companion series, The Aftershow, which explores the emotional dramatic performances with the cast and creators.
This Is Us (Music From The Series) is due for release on 15 September. Scroll down for the full tracklisting and order the soundtrack here.
The full tracklisting for This Is Us (Music From The Series) is as follows:
'Death With Dignity' – Sufjan Stevens
'You Can Call Me Al' – Paul Simon
'Willin'' – Mandy Moore
'Can't Find My Way Home' – Blind Faith
'Uptight (Everything's Alright)' – Stevie Wonder
'The Calvary Cross' – Richard Thompson & Linda Thompson
'Watch Me' – Labi Siffre
'The Wind' – Cat Stevens
'Come Talk To Me' – Goldspot
'Blues Run The Game' – Jackson C. Frank
'If Only – Maria Taylor' (featuring Conor Oberst)
'Northern Sky' – Nick Drake
'If I Ever Was A Child' – Wilco
'Because Of You' – Gene Clark
'Evergreen Cassette (Tape Mix)' – Goldspot
'Without You' – Badfinger
'The World's Smiling Now' – Jim James
'Photograph' – Ringo Starr
'We Can Always Come Back To This' – Brian Tyree Henry
'This Is Us Score Suite' – Siddhartha Khosla
Format:
UK English