Watch Exclusive Thomas Wynn & The Believers Ramblin' Man Interview
These hotly-tipped Southern country blues rockers ripped up the festival's Outlaw Country Stage early on Saturday afternoon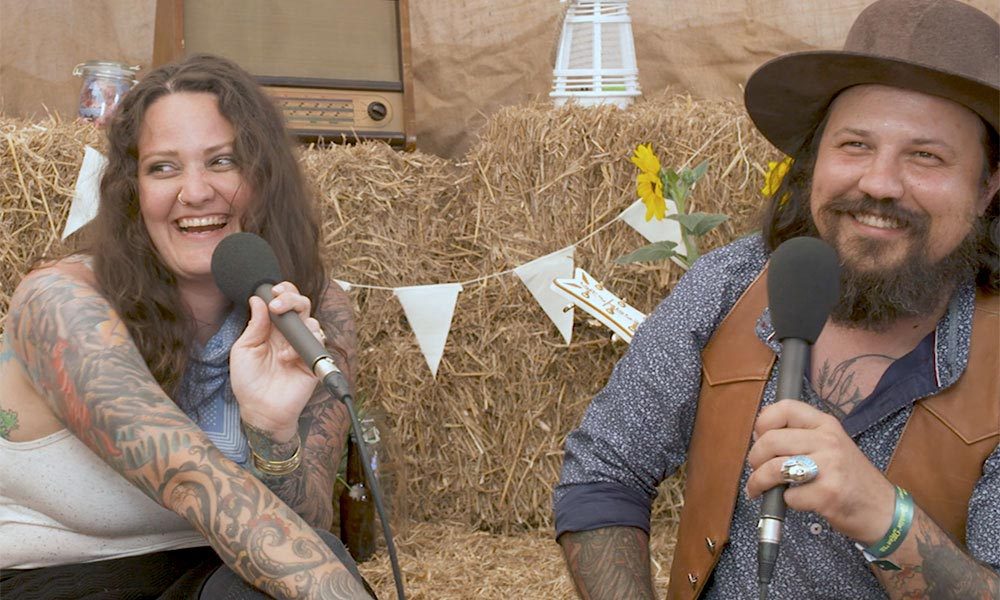 Working the opening slot at a festival can be a daunting proposition for the best of bands, but Thomas Wynn & The Believers received a rapturous Ramblin' Man Fair reception as they ripped up the Outlaw Country Stage early on Saturday afternoon.
Based around singer-songwriter Wynn and his co-vocalist sister Olivia, these Southern blues country rockers are tipped for great things and, as they tell uDiscover Music's Kylie Olsson, they just love spreading the gospel to British audiences.
"It's been awesome being over here," says Thomas Wynn. "People just like to go to shows here, more than back home in the States. We were fortunate enough to do our first British tour with The Temperance Movement earlier this year, so people have come to us through that. The shows on that tour were just great…Glasgow was insane!"
Wynn and company have already shared stages with a few of rock's biggest names, not least veteran power-pop icons Cheap Trick – if only for one show.
"We opened for them, they're such fun guys and you know every song they play," Olivia enthuses.
"Yeah, Rick Neilsen came over to side stage to give me a pick," Thomas laughs. "They were mid-show, but they wanted us to be involved. He was going "go on, strum this guitar man," – they were really happy to have us. They're just great are Cheap Trick."
Hailing from Orlando, Florida, The Believers are isolated geographically from Nashville, yet country's heartland has still played a major part in their development.
"Yeah, I write the songs, but I enjoy collaborating," Thomas reveals. "On our latest record, Wade Waist Deep, I co-wrote one of the numbers with Tyler Bryant and another with their guitar player and his brother. We've really hit it off with those guys.
"I travel up to Nashville to try and write songs fairly often," he continues. "It is Mecca, really. Something like 11,000 songs get written there every day, which is daunting, but you can't think about that, you just have to keep going and writing better songs.  One of my favourite Neil Young quotes was when he was asked which of his records was has favourite and he replied "the next one" and that's just it. You just gotta keep working, y'know."
Watch the full interview above.
Format:
UK English