James Bay Earns Three Nominations At 2016 Grammys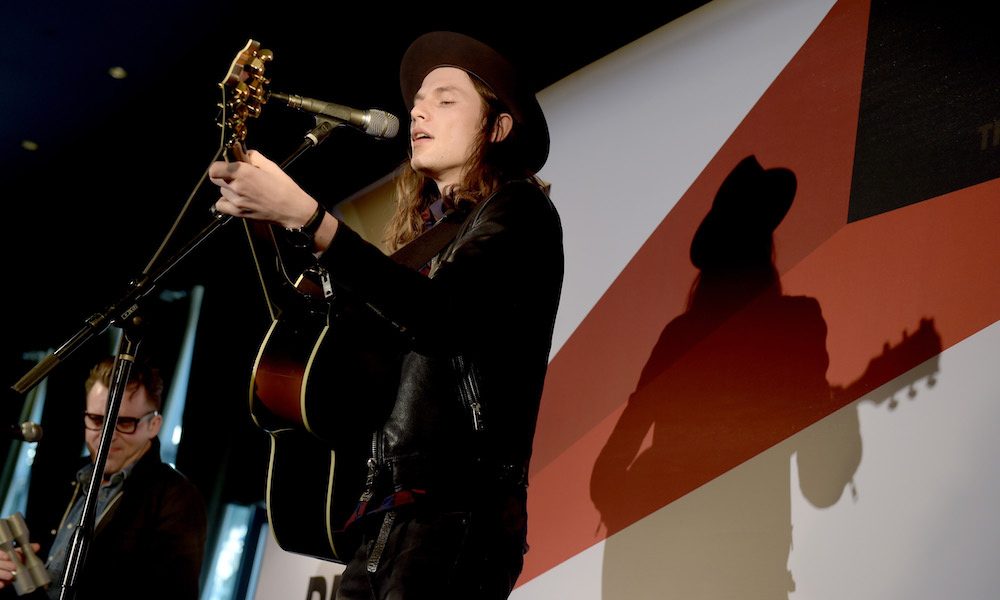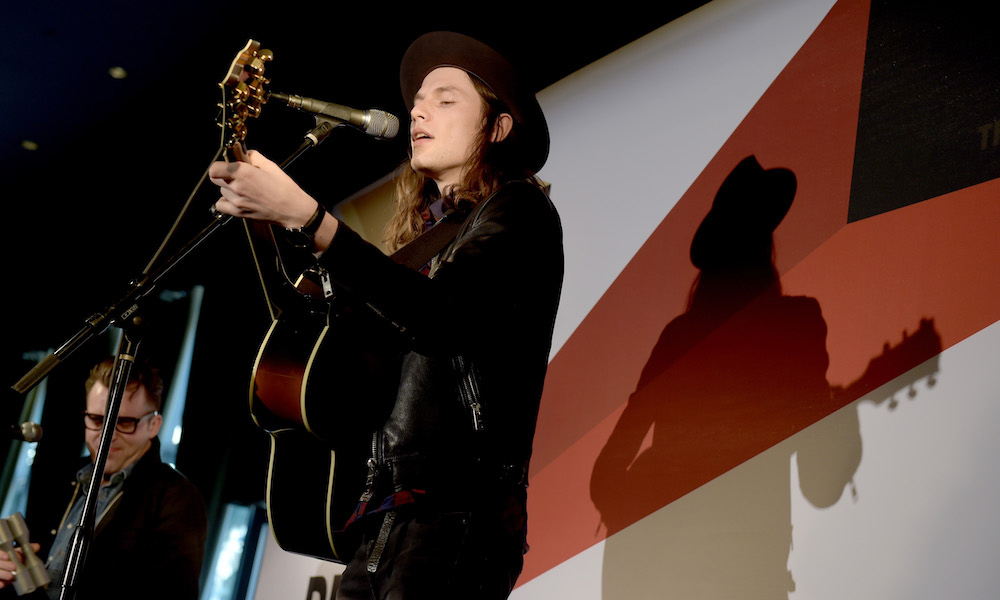 Breakthrough British singer-songwriter James Bay has today (Monday) been nominated for no fewer than three Grammy Awards. He has been shortlisted in the prestigious categories of Best New Artist, Best Rock Album for Chaos and the Calm and Best Rock Song for one of the signature hits from the debut record, 'Hold Back The River.' The 2016 Grammys will take place at the Staples Center in Los Angeles on 15 February.
"It's one of those situations … (where) there's as much anxiety as there is excitement," Bay said in an interview. "Recording it was a kind of a scary thing because it was very unknown. … I did my first show when I was 14 … (and) recording is not something I'm familiar with."
"Awards are fun, but the Grammys are pretty damn special," said Bay, who grew up in England and regularly rocks a fedora. "I didn't think about awards too much growing up, I really, really didn't, but I always recognized the Grammys and thought, 'Wow, that would be fun one day to get nominated for one of those.' It's a bit of a dream come true."
That song and 'Let It Go' have both been certified gold in the US by the RIAA, for 500,000 digital downloads. Bay's remarkable year also includes gold status for the album in Australia and Switzerland. Chaos and the Calm is platinum in the UK, where this week it bounced back into the top 20, rising 24-16 in its 37th chart week.
Last week marked the first time that the album had dropped out of the top 20 since it debuted at No. 1 in early April, after Bay had won the Critics' Choice trophy at the 2015 BRIT Awards. The Grammy nominations are the latest in a series of accolades for Bay, who was also named Best New Artist at the Q Awards and Breakthrough Solo Artist at the GQ Awards.
The next single from the album will be 'If You Ever Want To Be In Love,' which has an impact date of this Friday (11 December). Bay will embark on a four-night residency at London's Eventim Apollo, Hammersmith on 29 March, with further dates on the 30th, 31st and 2 April.
Listen to the best of James Bay on Apple Music and Spotify. 
Format:
UK English