Two Soundtracks Announced For Ken Burns 'The Vietnam War' Doc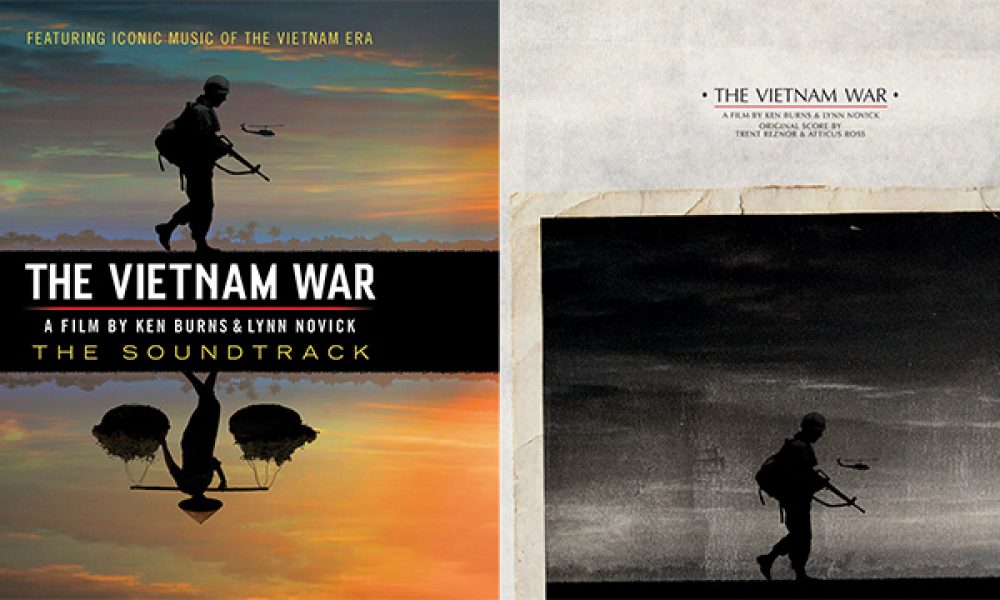 US network PBS will begin airing the new 10-part series, The Vietnam War, directed by Ken Burns and Lynn Novick on 17 September 2017 and two companion soundtracks are to be released by UMe to accompany the visuals.
The Vietnam War: Original Score By Trent Reznor & Atticus Ross, will feature over 90 minutes of new, original music on 2CD and 3LP, written and recorded by Academy Award-winning composers (and Nine Inch Nails mainstays) Trent Reznor and Atticus Ross.
Also released on 15 September is The Vietnam War: The Soundtrack, which includes many of the iconic songs representing the era, including 38 tracks on 2CD chosen from the 120 tunes featured in the film. The soundtrack will include: The Beatles, The Rolling Stones, Bob Dylan, Jimi Hendrix, Buffalo Springfield, Simon & Garfunkel, The Byrds, Otis Redding, The Animals, Barry McGuire, The Staple Singers, Cream and many more.
"The Vietnam War era produced some of the greatest, most impactful music ever recorded. We are grateful that so many artists from the period wanted to be part of the film and now the soundtrack", said Ken Burns and Lynn Novick in a joint statement. "We were equally fortunate to have had the tremendous honour to work with Trent and Atticus. Their original score beautifully complements the music from the time. And we are absolutely thrilled that our audiences will now have the chance to own the original score along with some of the best music from the film."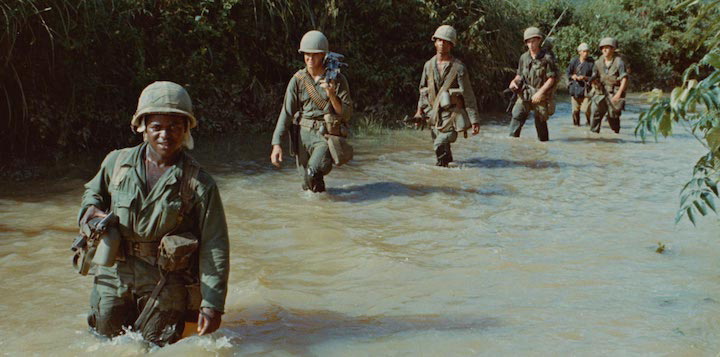 Ten years in the making, the series brings the war and the chaotic epoch it encompassed viscerally to life Written by Geoffrey C. Ward, produced by Sarah Botstein, Novick and Burns, it includes rarely seen, digitally-remastered archival footage from sources around the globe, photographs taken by some of the most celebrated photojournalists of the 20th Century, historic television broadcasts, evocative home movies, revelatory audio recordings from inside the Kennedy, Johnson and Nixon administrations.
"We are incredibly honoured to be part of this project. With The Vietnam War, Ken, Lynn and Sarah have created something of vital importance. To bear witness to their process was immensely inspiring," said Trent Reznor and Atticus Ross in a joint statement.
Accompanying the series will be a companion book, edited by Geoffrey C. Ward, with an introduction by Ken Burns and Lynn Novick that will be published by Alfred A. Knopf, Burns' long-time publisher.
The Vietnam War will be available on Blu-Ray and DVD on 19 September 2017 from PBS Distribution. The DVD and Blu-Ray extras include a 45-minute preview program, two special segments on the contemporary lives of two of the program's participants and deleted scenes. The series will also be available for digital download.
Order The Vietnam War: The Soundtrack here and scroll down below for complete tracklisting. 
The Vietnam War – The Soundtrack
CD 1
1. A Hard Rain's A-Gonna Fall – Bob Dylan
2. Hello Vietnam – Johnnie Wright
3. It's My Life – The Animals
4. Eve Of Destruction – Barry Mcguire
5. Turn! Turn! Turn! (To Everything There Is A Season) – The Byrds
6. Masters Of War – The Staple Singers
7. Mustang Sally – Wilson Pickett
8. Smokestack Lightnin' – Howlin' Wolf
9. Backlash Blues – Nina Simone
10. The Sound Of Silence – Simon & Garfunkel
11. One Too Many Mornings – Bob Dylan
12. Ain't Too Proud To Beg – The Temptations
13. Are You Experienced? – The Jimi Hendrix Experience
14. I'm A Man – The Spencer Davis Group
15. Green Onions – Booker T And The Mg's
16. Strange Brew – Cream
17. Waist Deep In The Big Muddy (Live) – Pete Seeger
18. A Whiter Shade Of Pale – Procol Harum
19. The Lord Is In This Place – Fairport Convention
20. For What It's Worth – Buffalo Springfield
CD 2
1. Don't Think Twice, It's All Right – Bob Dylan
2. Piece Of My Heart – Big Brother & The Holding Company
3. Magic Carpet Ride – Steppenwolf
4. The Letter – The Box Tops
5. Bad Moon Rising – Creedence Clearwater Revival
6. Soul Sacrifice – Santana
7. Tell The Truth – Otis Redding
8. Okie From Muskogee – Merle Haggard
9. The Thrill Is Gone – B.B. King
10. Psychedelic Shack – The Temptations
11. Ohio – Crosby, Stills, Nash & Young
12. Get Together – The Youngbloods
13. Gimme Shelter – The Rolling Stones
14. Tail Dragger – Link Wray
15. America The Beautiful – Ray Charles
16. What's Going On – Marvin Gaye
17. Bridge Over Troubled Water – Simon & Garfunkel
18. Let It Be – The Beatles
Format:
UK English