UB40 Featuring Ali Campbell And Astro Release 'Lean On Me (In Aid Of NHS Charities Together)'
All proceeds from the track are going to the NHS Charities Together Urgent COVID-19 Appeal.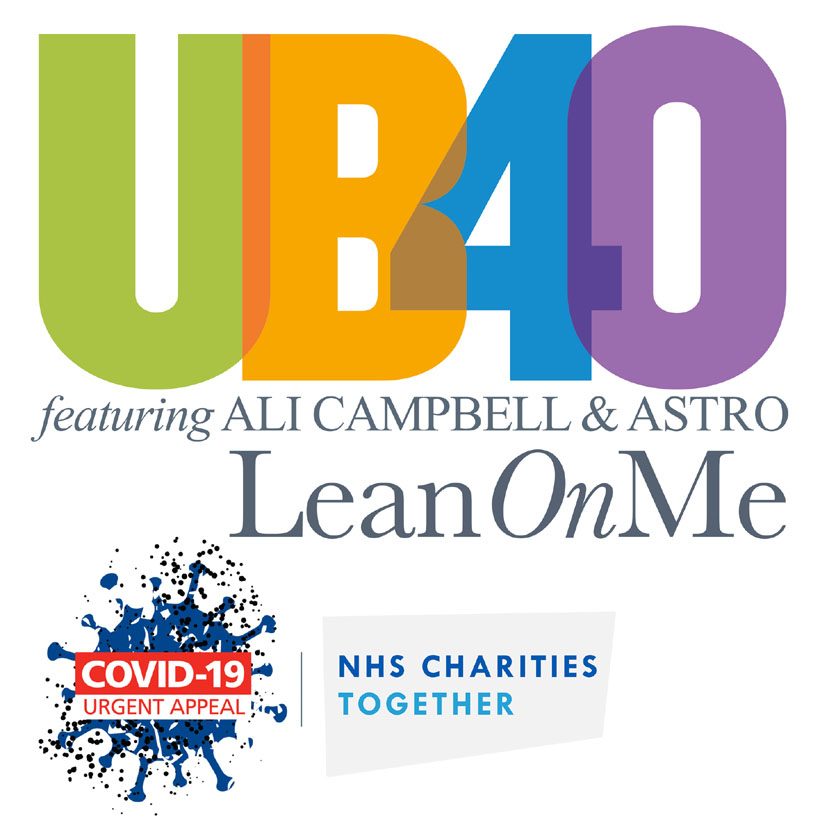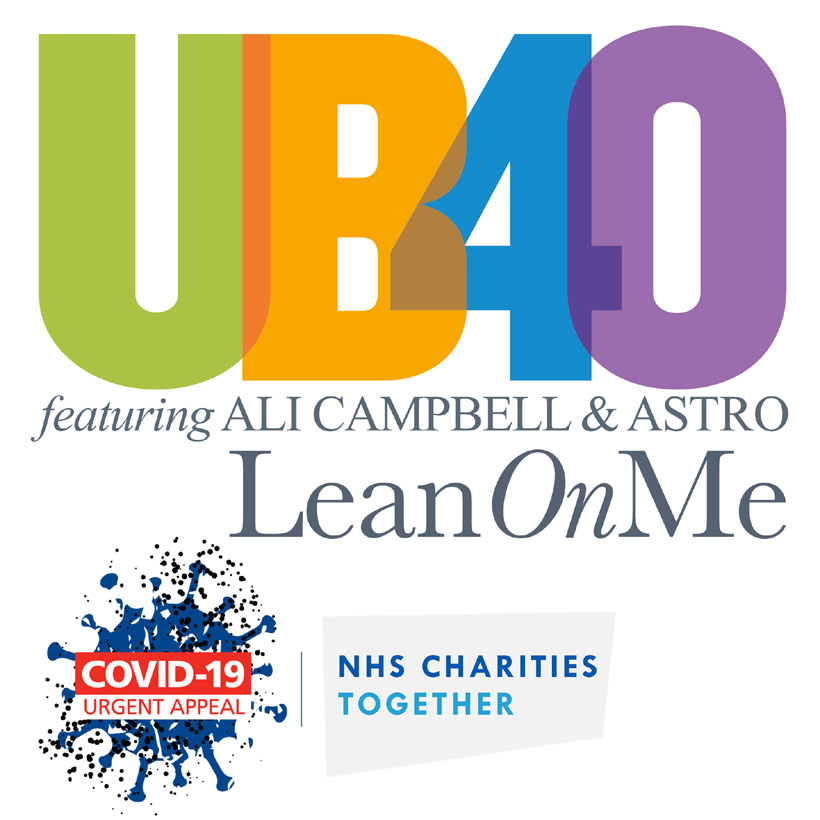 UB40 featuring Ali Campbell and Astro have released their version of the Bill Withers classic 'Lean On Me (In Aid of NHS Charities Together)'. You can check it out below.
Lean On Me (In Aid Of NHS Charities Together)
The Grammy and Brit nominated UB40 have sold over 70 million records worldwide, making them the UK's most successful reggae-pop band. They've been hard at work in the studio recently and wanted to get the song out for everyone to hear, with all proceeds from the track going to the NHS Charities Together Urgent COVID-19 Appeal.
Ali Campbell explains "Astro and I have really felt it was the track that encapsulated everything that's going on at the moment, we're all needing to lean on our NHS heroes. We wanted to make our contribution to this great cause; covering this song was the perfect way to show our appreciation."
This is not the first time Ali Campbell and Astro have supported the NHS through music – back in 2018 they helped celebrate the NHS 70th Anniversary as part of the NHS Voices. Alongside NHS singers and other stars including Nile Rogers, Gabrielle, Guy Garvey, Seal and many more, they recorded 'With A Little Help from My Friends', produced by BRIT-award winning producer Jon Cohen.
Everyone has had to lean on the NHS at some point in their lives, and Campbell and Astro are no exception. Aged 17, Campbell was attacked and gained a severe eye injury but, with treatment from NHS doctors, they managed to save 20% of his left-eye vision which otherwise would have been lost. Financial compensation that Ali received after this attack enabled him to start UB40.
Astro knows all too well how exceptional they are, sharing a beautiful statement about how the NHS helped his mother:
"I can't praise our wonderful NHS enough", Astro says. "My incredible mother was diagnosed with leukaemia back in 2003 which was a blow to the whole family, but I'm happy to say she was successfully treated at the Heartlands & Queen Elizabeth hospitals in Birmingham! She sadly passed on 18 December 2013 aged 82. In my heart I know they gave her the best treatment possible, and I thank them for that! What made me realise what a different breed our doctors and nurses truly are was, as busy as they were, they'd still somehow find the time to have a chat with my mom, genuinely making her feel like she wasn't there on her own and forgotten about. I know they didn't have to, but they did, they'd go that extra mile. The same goes for care workers that helped her to convalesce, all that makes them so special! You can teach people to do almost anything, but you can't teach people to care! Our NHS, they care."
It goes without saying that this song is becoming a somewhat anthem for the NHS, with its heart-felt message truly hitting home at this trying time. There will of course be versions from other acts – just yesterday Beverley Knight, alongside Joss Stone, released a rendition of the song.
Ali Campbell and Astro want others to join in and take part in this unified support. "I'm sure Bill Withers would have been happy to see his beautiful song put to such great use", Campbell adds.
Listen to the Best of UB40 featuring Ali Campbell and Astro on Apple Music and Spotify.
Format:
UK English