UB40 Featuring Ali Campbell, Astro And Mickey Virtue Go Acoustic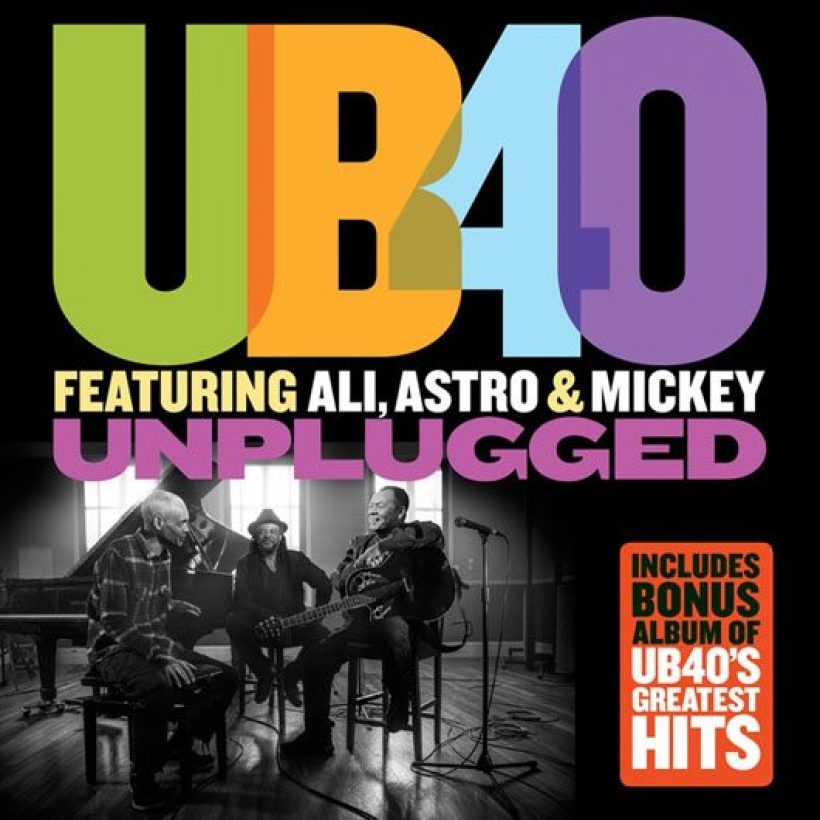 Proudly holding the title of being Britain's biggest reggae band, in the 26 years since the release of their debut album, UB40 have cruised into the upper reaches of the UK charts on numerous occasions, and even straddled the top spot in both the UK and US with their iconic cover of Neil Diamond's 'Red Red Wine'.
On 18 November, UB40 Featuring Ali Campbell, Astro and Mickey Virtue, relinquish their patented reggae rock sound and pick up acoustic guitars for Unplugged + Greatest Hits, which sees them give some of the band's classic material a brand new sheen. A second disc also offers fans and newcomers the chance to relive the group's finest moments, including their take on reggae anthem 'Many Rivers To Cross' and the Martin Luther King, Jr, lament, 'King', along with 'Rat In Mi Kitchen', long assumed to have been an attack on Margaret Thatcher, though singer Ali Campbell insists today that it was more true to life than that: "I had a rat hiding behind my washing machine!"
Noting that this is the first time the group have ever approached their songs in an acoustic fashion, Ali says, "It all sounds very fresh. It's completely unlike anything we've done before." With covers of Prince's 'Purple Rain' and a new version of '(I Can't Help) Falling In Love With You', this is UB40's music as you've never heard it before.
Unplugged + Greatest Hits is out on 18 November. Scroll down to read the full tracklisting.
UB40 - Red Red Wine (Official Video)
The full Unplugged + Greatest Hits tracklisting is:
CD1: Unplugged
'Kingston Town'
'Red Red Wine'
'Many Rivers To Cross'
'Baby Come Back' [featuring Pato Banton]
'(I Can't Help) Falling In Love With You'
'Purple Rain'
'I Got You Babe' [featuring Kaya Campbell]
'One In Ten'
'Homely Girl'
'Please Don't Make Me Cry'
'Food For Thought'
'Cherry Oh Baby'
'Rat In Mi Kitchen'
'Tyler'
'You Could Meet Somebody'
'That's Supposed To Hurt'
CD2: Greatest Hits
'Red Red Wine'
'I Got You Babe' [featuring Chrissie Hynde]
'I Can't Help Falling In Love With You'
'Kingston Town'
'Food For Thought'
'Cherry Oh Baby'
'Don't Break My Heart'
'Homely Girl'
'The Way You Do The Things You Do'
'Please Don't Make Me Cry'
'Many Rivers to Cross'
'Higher Ground'
'One In Ten'
'Rat In Mi Kitchen'
'Breakfast In Bed' [featuring Chrissie Hynde]
'Here I am Come And Take Me'
'King'
'If It Happens Again'
'Bring Me Your Cup'
'Sing Our Own Song'
Format:
UK English