Mavis Staples Guests On Valerie June's Acoustic 'Why The Bright Stars Glow'
It's a new take on the track from June's album 'The Moon And Stars: Prescriptions For Dreamers.'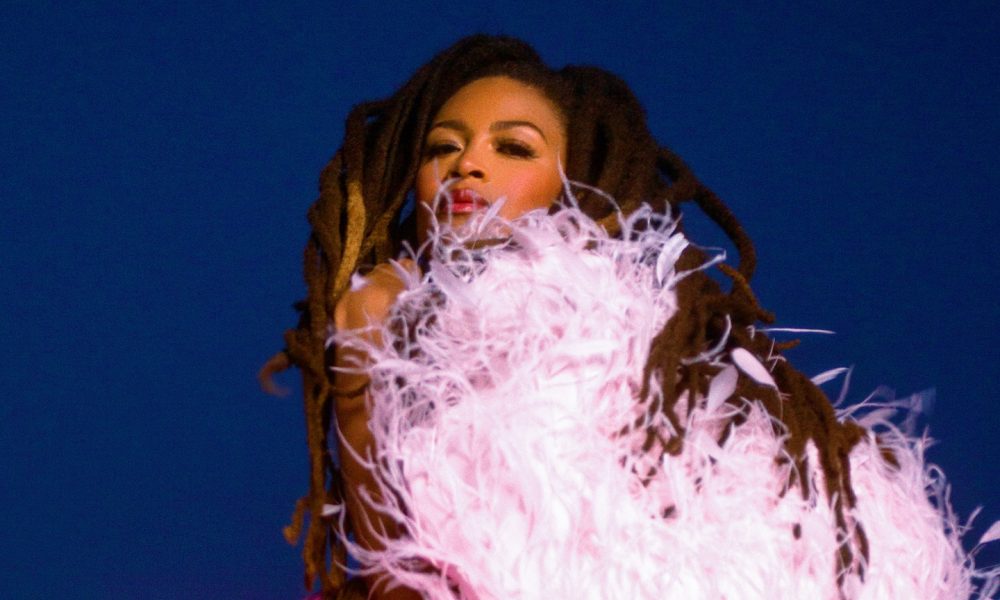 Valerie June today releases an acoustic version of "Why The Bright Stars Glow," a new take on the track from her album The Moon And Stars: Prescriptions For Dreamers. It features a guest appearance by the unmistakable vocal presence of Mavis Staples.
The storied soul and gospel great, whom June refers to as "The Oracle," joins an album cast that features Carla Thomas, described as "the Fairy Godmother of the album to the wizards of sound" who include Jack Splash, Lester Snell, Boo Mitchell, and Ben Rice.
Why The Bright Stars Glow (Moon And Stars / Acoustic)
"The Oracle is considered to provide wise and insightful counsel or prophetic predictions that support any younger dreamers on life's journey," says June. "She is the wiser inner voice that the dreamer can fully trust because she knows the path from personal experiences. She is the voice that helps the dreamer realize the beauty of community and that all dreams require a team.
"We dream for each other," continues the Memphis native. "She reminds us that we are never alone and that our life's purpose is to shine brightly. It becomes clear through listening to the oracle and the dreamer, that collectively – we are why the bright stars glow, and though life is sometimes heavy and hard, we must continue to shine on for each other. Every soul matters and every life has a gift that can uplift the planet."
Released in March, The Moon And Stars: Prescriptions For Dreamers gathered widespread praise, including from Pitchfork, whose Steven Arroyo wrote: "Throughout these songs of love and loss and the acceptance of bygones, she sounds like she's finger-tracing her own scars, looking down on them with a half-smile, remembering the story behind each one. It's not as much a 'feel good' record as her prior two, but it is no doubt a 'feel more' record.
June is also featured singing "Summer's End" on the recent digital tribute Broken Hearts & Dirty Windows: Songs of John Prine. The album also features Brandi Carlile, Bonnie Raitt, Emmylou Harris, Nathaniel Rateliff, and many others.
Buy or stream The Moon and Stars: Prescriptions For Dreamers.