Vintage Trouble Are Going A Little Acoustic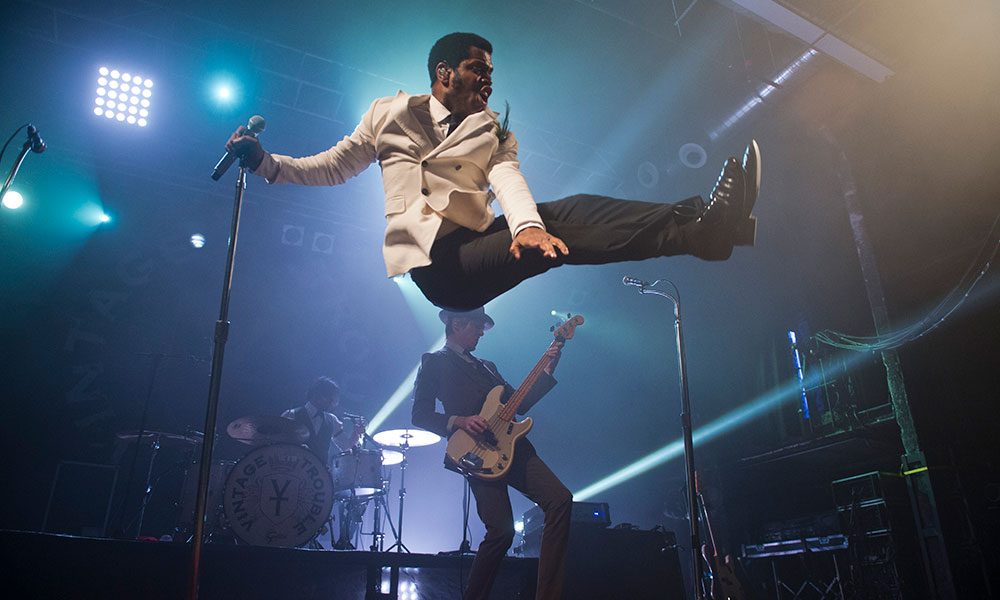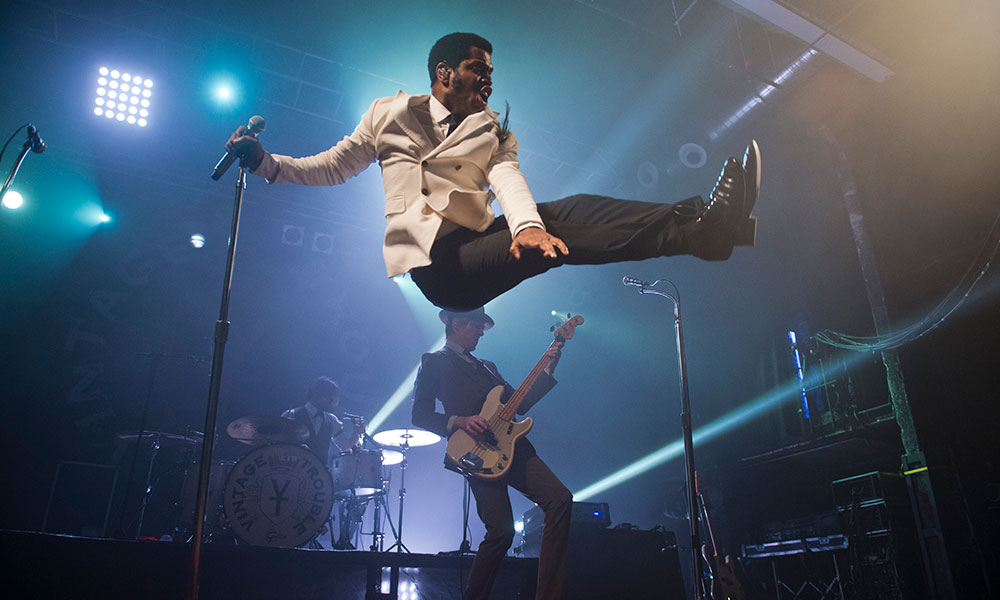 Powerhouse Californian blues-rockers Vintage Trouble are going a little acoustic, on a newly-announced North American tour in the autumn. The dates will also see them mounting an innovative social media campaign with their fans via Tunespeak.
VT have had a busy and successful summer with dates at such landmarks as Glastonbury, Montreal International Jazz Festival, Superbock Super Rock Festival in Lisbon, and a sold-out UK tour. They return to the US and Canada for a month of shows from September 7. On those dates, they'll be giving their loyal followers (the 'TroubleMakers') a chance to earn points via Tunespeak's system of rewarding the completion of various "tasks" such as watching videos, streaming music and so on, and then sharing them with their friends via their social platforms.
The person who has accumulated the most points in a city that Vintage Trouble are playing will win a prize package which includes two tickets to the gig, a "meet and greet" with the band, two signed posters and two signed copies of the band's new acoustic EP 'The Swing House Sessions,' which is out now on iTunes.
In keeping with the EP, VT will be playing an acoustic set in the middle of each performance. You can get the flavour of that here, on their video for 'Another Man's Words.'
Vintage Trouble - Another Man's Words (Live Acoustic Performance)
All of this should keep the TroubleMakers happy while their favourites are preparing to go into the studio to make their second full-length album, which Blue Note will release in 2015.
"It was really great for us to be able to do this 'Swing House Sessions' acoustic EP," says frontman Ty Taylor, "because it brought us together and got us to the core of what the music is all about. The centre of the music is always just us sitting around together [with] acoustic instruments. Before it gets electric, there's the heart first, so that's what we want to demonstrate."
Format:
UK English