Listen To Weezer's New Version Of Metallica's 'Enter Sandman'
The song is the latest track to arrive from the forthcoming' 'Metallica Blacklist' covers album, out on September 10.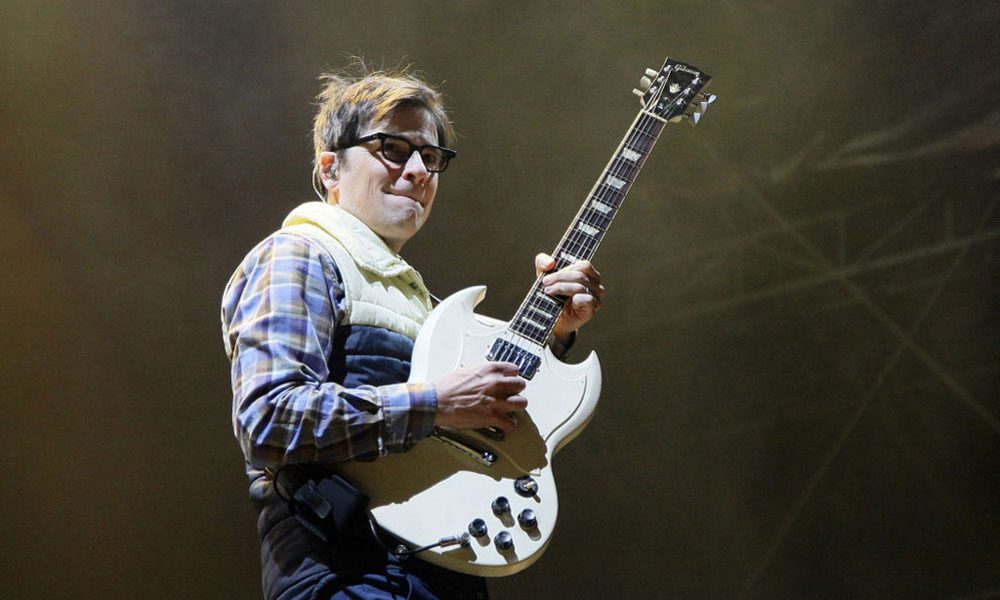 Metallica has shared Weezer's take on "Enter Sandman", the latest track to arrive from its upcoming Metallica Blacklist covers album. Set for release on September 10, the star-studded, 53-track collection boasts "unique interpretations" of songs from "The Black Album", which celebrates its 30th anniversary in 2021.
Among the acts to have contributed to the special project are St. Vincent, Biffy Clyro, Phoebe Bridgers, IDLES, Mac DeMarco, Weezer, Rina Sawayama, and Slipknot's Corey Taylor.
Metallica has now shared Weezer's faithful take on arguably their most famous track, "Enter Sandman", alongside Nigerian singer Tomi Owó's cover of "Through The Never". You can check out both below.
Weezer – "Enter Sandman" from The Metallica Blacklist
2021 isn't all about nostalgia for the Californian metal monsters, however. Guitarist Kirk Hammett says that the Californian metal superstars are also aiming to heal a divided planet with their forthcoming eleventh studio album.
Tomi Owó - "Through The Never" from The Metallica Blacklist
Speaking exclusively to Classic Rock, the 58-year-old guitarist says, "Metallica has always been about bringing people together through music. I think the sentiment now is that people need music more than ever to bring everyone together and collectively celebrate that we've got to this point. There's a lot of division in the world, and hopefully this Metallica album will cut through the division and bring people together in ways that are more beneficial for everyone over all."
"We've tried to make the most of the COVID year-and-a-half, and we've been pretty successful," says Hammett. "We've got together remotely and worked, and we've got together [properly] and worked. Things are moving really well. I would say that the music we're coming up with is very appropriate for the times."
Yesterday, Metallica's music video for the song "Nothing Else Matters" surpassed one billion views on YouTube. It is the first Metallica track to reach the milestone.
The "Nothing Else Matters" video, which was uploaded to YouTube in October of 2009, was directed by Adam Dubin and edited by Sean Fullan and is made up of clips from the 1992 Metallica documentary A Year And A Half In The Life Of Metallica. The clip is perhaps best remembered for a scene where Lars Ulrich throws darts at a poster of Winger frontman Kip Winger.