Texas Roots Rockers Whiskey Myers Share Road Song 'Bury My Bones'
The band's fifth album, due on 27 September, was recorded at Sonic Ranch Studio near El Paso in their home state.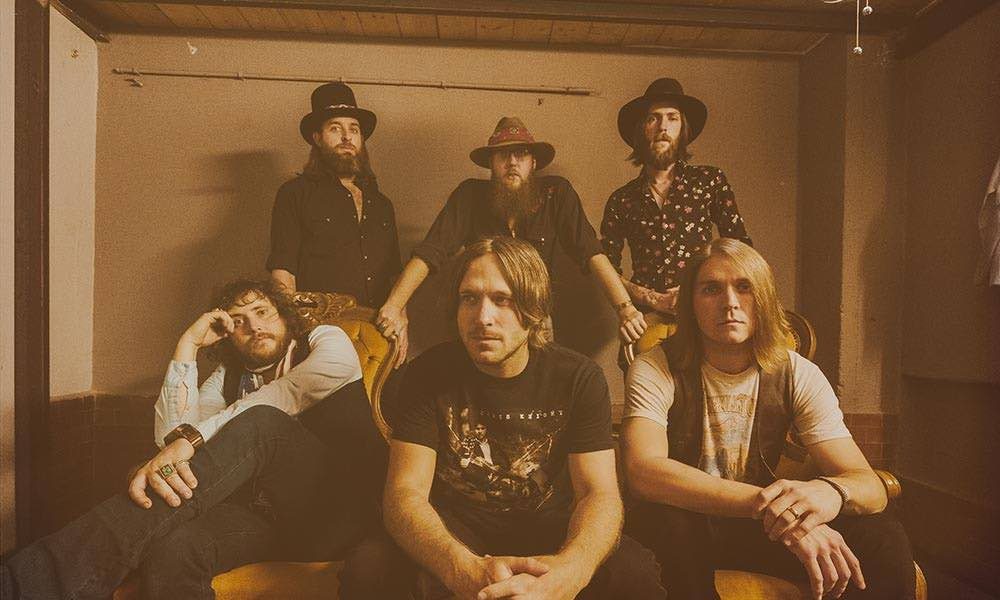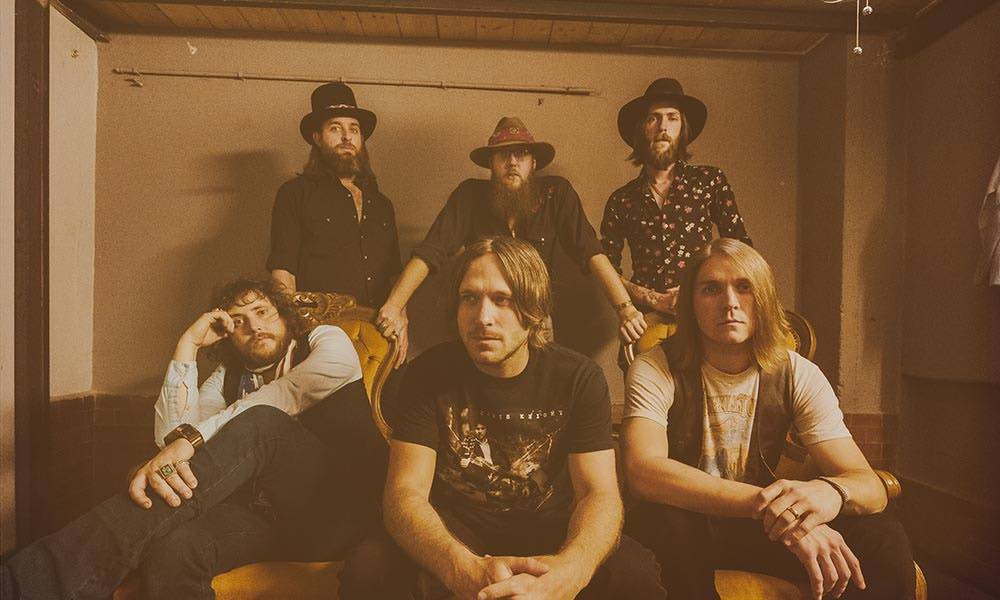 East Texas country-rock sextet Whiskey Myers have unveiled the rocking ballad 'Bury My Bones' as the latest preview of their self-produced and self-titled fifth album. The set, due on 27 September, was recorded at Sonic Ranch Studio near El Paso in their home state.
"We had recorded the last two albums with Dave Cobb," guitarist John Jeffers told Billboard, "and we really paid attention during those and debated whether we should go back and do a third or try to do this one ourselves. I think we've matured as a group so much over the years we thought maybe we should take a shot and do it ourselves, and if it sucks we'll go back and figure out a producer.
"We took a leap of faith and just jumped in there, and we're pretty proud of it. We figured out, 'Hey, maybe we do have enough talent to be able to do it ourselves."
Whiskey Myers are following their most recent European tour with North American dates that stretch into early December. On 25 June, they had the honour of opening for the Rolling Stones, at their show at Soldier Field in Chicago.
Tonight (10) they're in New Braunfels, Texas with guests Flatland Cavalry and Bones Owens. Several of their gigs through the rest of August have support by the Vegabonds, and another attractive date on the calendar is at North Lake Park in Garnett, KS on 28 September, on a show with the Charlie Daniels Band and William Clark Green.
Jeffers, who wrote 'Bury My Bones' with Tennessee Jet, says it was motivated by the band's intense road life. "We'd been on the road for a while," he notes, "and I remember thinking, 'If we keep doing this this hard we're gonna die' — just joking around.
"And then I thought, 'Well, if I die out here, I'm gonna need someone to come get my ass and take me home. I don't want to be buried out here. The story's pretty much true — tell my kind to just pick up a shovel and bury my bones in the sugar sand. I'm just writing about what I knew."
Format:
UK English