Yello Celebrate 40th Anniversary With New Retrospective, 'Yell40 Years'
Out on April 30, the collection will be available as a strictly limited 4CD hardcover book, on 2CD, as a black 180g double vinyl and through digital platforms.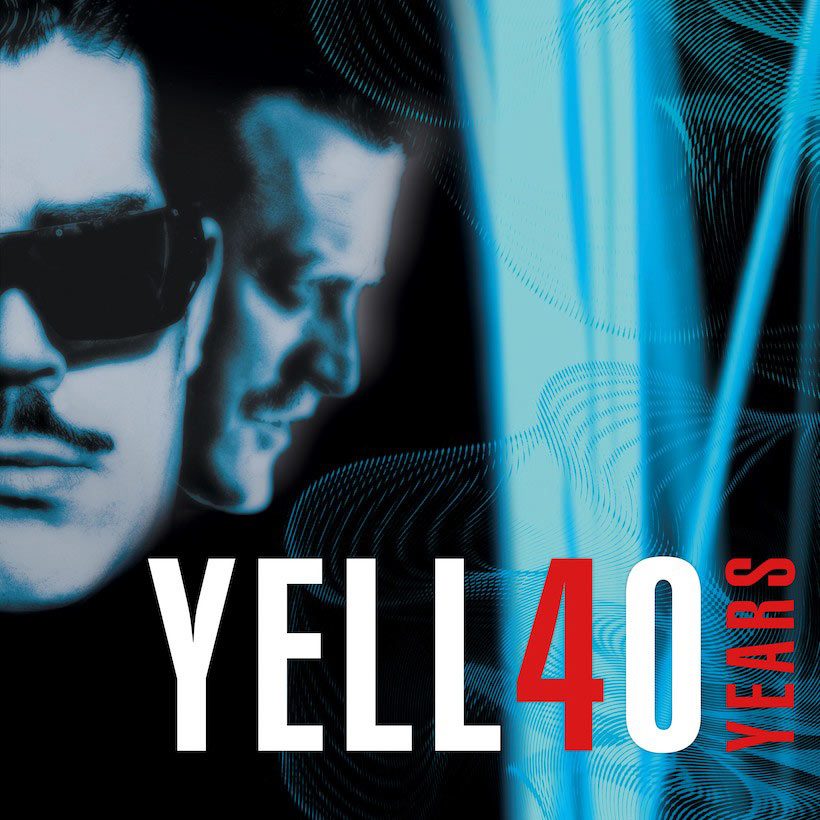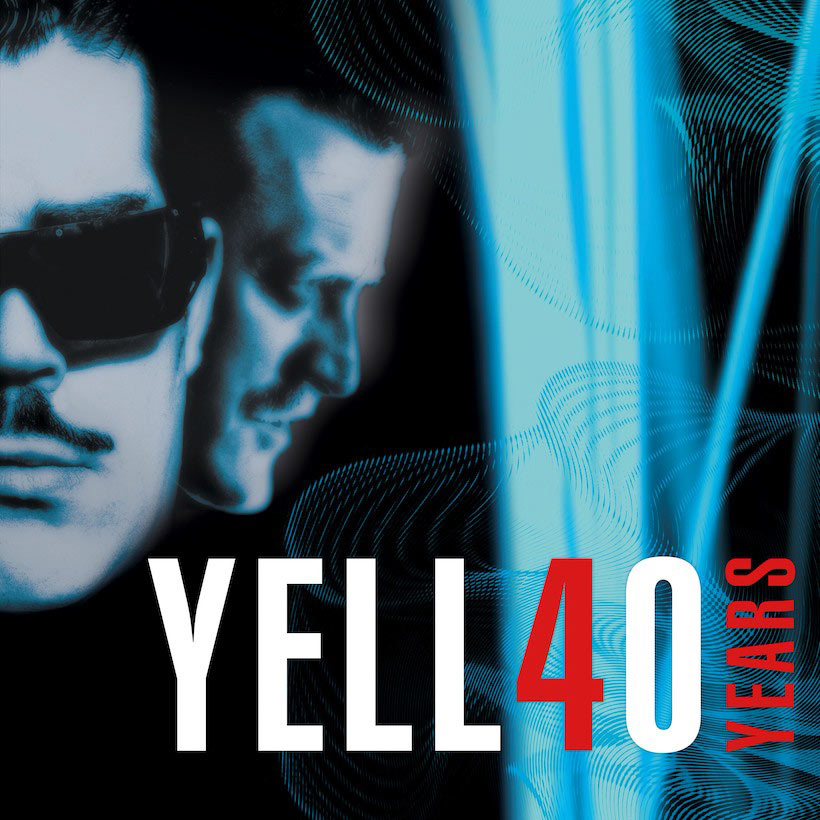 The legendary electronic duo Yello are celebrating their 40th anniversary with a comprehensive retrospective, Yell40 Years, set for release through Polydor on April 30.
Dieter Meier and Boris Blank's new anthology collection is not a common best of with the typical songs like "The Race", "Oh Yeah" or the ground-breaking "Bostich", but more a place for all the pearls of their discography that have always stood for the Yello sound cosmos, but never really received the spotlight that they deserve. Songs like the everlasting fan favourite "I Love You", the eccentric "Rubberbandman" or the Mellow Yello classic "Desire" – the stylistic range of the Zurich originals have always known no limits.
With detailed liner notes and visual impressions of the last four decades, Yell40 Years is a must-have for all lovers of the special electronic sounds made in Switzerland.
Yell40 Years will be available as a strictly limited 4CD hardcover book, as a regular 2CD, as a black 180g double vinyl and as a download and on all streaming portals.
Yello - Oh Yeah (Official Video)
The limited 4CD hardcover book version also contains a retrospective 'A Wider Shade Of Yello' curated by Boris Blank, on which mainly the "mellow" and not immanently obvious Yello pieces were brought together, whereas on the fourth bonus CD favourite remixes of the past 40 years have been compiled. Some of them have been completely unpublished so far, including by DJ luminary DJ Hell and the former Factory Records representative, author and filmmaker Mark Reeder.
Yell40 Years follows the 2020 frontline release of the duo's latest studio album, Point, with more catalogue vinyl reissues planned for later in 2021.
Yell40 Years is out on April 30. Scroll down to read the full tracklist and pre-order it here.
Yell40 Years (4CD edition):
CD 1: THE FIRST 20 YEARS
"Bimbo" (Solid Pleasure)
"Pinball Cha Cha" (Claro Que Si)
"The Evening's Young" (Claro que Si)
"Bananas To The Beat" (Solid Pleasure)
"I Love You" (1980-85 The New Mix in One Go)
"Lost Again" (You Gotta Say Yes To Another Excess)
"Bostich (N'est-ce pas?)" (1980-85 The New Mix in One Go)
"Daily Disco" (Claro Que Si)
"Vicious Games" (Stella)
"Oh Yeah" (Stella)
"Blender" (Baby)
"Goldrush" (One Second)
"Tied Up" (Essential Yello)
"La Habanera" (One Second)
"Rubberbandman" (Baby)
"Jungle Bill" (Baby)
"Night Train" (Zebra)
"Tremendous Pain" (Zebra)
"Houdini" (Motion Pictures)
"Base For Alec" (You Gotta Say Yes To Another Excess)
"Liquid Lies" (Yello By Yello)
CD 2: THE SECOND 20 YEARS
"Electrified II" (Toy)
"Soul On Ice" (The Eye)
"Don Turbulente" (The Eye)
"Planet Dada" (The Eye)
"30`000 Days" (Toy)
"Arthur Spark" (Point)
"The Vanishing of Peter Strong" (Point)
"Distant Solution" (The Eye)
"Mean Monday" (YELLO book download 2011)
"Cold Flame" (Toy)
"Dialectical Kid" (Toy)
"The Expert" (Touch Yello)
"Basic Avenue" (Point)
"Waba Duba" (Point)
"Limbo" (Toy)
"Spinning my Mind" (Point)
"Tiger Dust" (The Eye)
"Way Down" (Point)
"Hot Pan" (Point)
"The Race" (Live in Berlin 2016)
CD 3: Mellow YELLO
"Solar Driftwood" (Pocket Universe)
"Out Of Dawn" (Touch Yello)
"Stay" (feat. Heidi Happy) (Touch Yello)
"Drive Driven" (Baby)
"Time Palace" (The Eye)
"Tangier Blue" (Touch Yello)
"Friday Smile" (Touch Yello)
"Till Tomorrow (feat. Till Brönner)" (Touch Yello)
"Moon on Ice" (One Second)
"Kiss The Cloud (feat. Fifi Rong)" (Toy)
"Capri Calling" (Baby)
"Desire" (Stella)
"You Better Hide (feat. Heidi Happy)" (Touch Yello)
"The Rhythm Divine (feat. Shirley Bassey)" (One Second)
"Starlight Scene" (Toy)
"Otto Di Catania" (Flag)
"Meet My Angel (feat. Fifi Rong)" (Point Bonus Track)
"Pacific AM" (Toy)
CD 4: REMIXES
"Do It" (Marky P. & Teri B. Dub)
"Limbo" (Circle Sky Mix / Martin Dubka & Richard Norris)
"Electrified" (Carl Craig Mix)
"How How" (Fluke – Papa-Who-Ma-Mix)
"Bostich" (Dj Hell – Brighter Mix)
"Squeeze Please" (Oliver Moldan – Vocal Remix)
"Oh Yeah" (Ralph Rosario – Big Room Vocal Mix)
"More" (Rockabilly Mix – Boris Blank)
"Vicious Games" (Mark Reeder`s Wet & Hard Mix)
"Takla Makan" (Martin Roth Mix)
"Planet Dada" (Northern Light Mix)
"Topaz" (Insect Mix – Boris Blank)