Eric Clapton Sings JJ Cale In uDiscover Music Playlist
Slowhand's love of the songs and style of his late, great friend and inspiration has been well known throughout his entire solo career.
Eric Clapton's love of the songs and style of the late, great J.J. Cale has been well known throughout his entire solo recording career. Two years after Eric recorded The Breeze, his guest-filled tribute to the unique writer-guitarist from Oklahoma, that enthusiasm came to the surface yet again, on Clapton's album I Still Do, with its versions of Cale's 'Can't Let You Do It' and 'Somebody's Knockin." Those last two songs feature at the end of our dedicated Clapton Sings Cale playlist.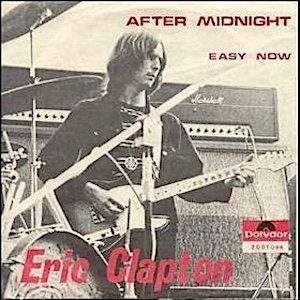 After Eric was introduced to J.J.'s  original of 'After Midnight' (from a 1966 single) by Delaney Bramlett,  the British guitar hero recorded it for his eponymous solo debut album of 1970. It was that endorsement that encouraged Cale, a classic late-starter, to believe that there might be a market for an album of his own.
J.J. was already 33 by the time that record, Naturally, was released in 1972. By then, his profile had been raised considerably by the top 20 success of Eric's version of 'After Midnight' in the US, as well as in Canada, New Zealand and Holland. In 1977, the halo effect was further heightened when Clapton recorded Cale's 'Cocaine' for 1977's Slowhand and turned it into a rock anthem, echoing J.J.'s languid guitar style as he had on the earlier song.
As our playlist shows, Eric has never stinted in showing his admiration for Cale. In 1978, the Backless album included the American composer's 'I'll Make Love To You Anytime'; 2001's Reptile set contained his version of 'Travelin' Light,' another classic J.J. number that originated on his Troubadour album of 1976. In 2010, on the Clapton album, he returned to the songbook for two more numbers, 'River Runs Deep' and 'Everything Will Be Alright.'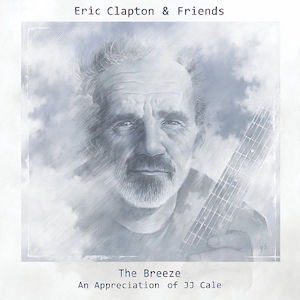 A year earlier, the 2CD/2DVD package Live At Madison Square Garden, with Steve Winwood, featured versions of 'Low Down,' 'After Midnight' and 'Cocaine.' Then that full tribute set of 2014, The Breeze: An Appreciation of J.J. Cale, offered no fewer than 16 new covers, featuring such guests as Mark Knopfler, Tom Petty and John Mayer.
The appearance of 'Can't Let You Do It' and 'Somebody's Knockin" on I Still Do updated the story —especially the studio performance of the latter song, which followed its appearance as the opening number on Clapton's Slowhand At 70 album and DVD release.
I Still Do can be bought here.
Follow the official Eric Clapton Best Of playlist.
Format:
UK English