reDiscover Willie Nelson's 'Healing Hands Of Time'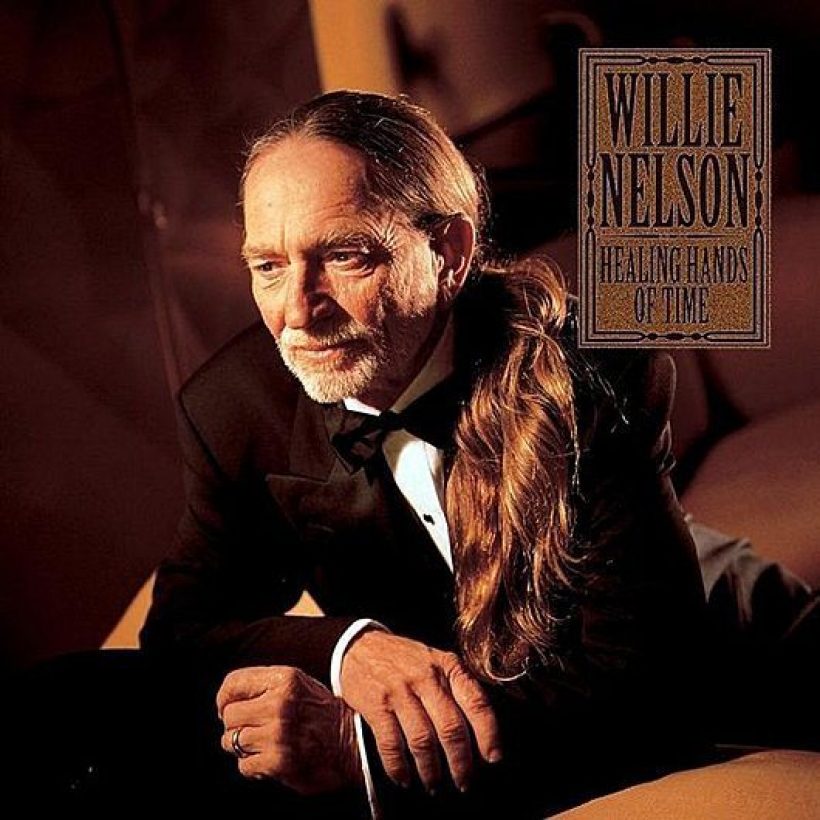 Willie Nelson has had a career that has lasted way longer than most artists. Born in Abbott, Texas in 1933 Willie has released over 60 albums after his earliest single came out in 1956. When it failed to make any headway, Willie quit the music business and sold bibles and vacuum cleaners door-to-door.
By 1960 Willie was back in the music business and after the great Ray Price recorded Nelson's 'Night Life', he joined Price's touring band as a bass player. While playing with Price and the Cherokee Cowboys, his songs became hits for other artists, including 'Funny How Time Slips Away' (Billy Walker), 'Pretty Paper' (Roy Orbison), and, most famously, 'Crazy' by Patsy Cline.
In 1961 Willie Nelson signed for Liberty Records and there began a career of numerous country No.1s and classic albums including three back-to-back, No.1 LPs on the country music chart starting with Red Headed Stranger in 1975; a year later he added a fourth, the brilliant Stardust. In the 1980s and early 1990s there were many more hit albums and in 1994 he signed to Capitol Records and released this album as his first for his new label. It is pure gold.
It starts with one of Willie's most poignant songs, 'Funny How Time Slips Away that was one of his earliest compositions and here with a beautiful arrangement and orchestration by David Campbell it takes on a new life. Such is the power of this man's musical sensibilities that he allows the song to have an instrumental introduction of over a minute. When Willie finally sings, "Well hello there, my it's been a long, long time," you will be smitten.
He follows it with Crazy, and if Patsy's version is definitive then this is too…in another way. Singer-songwriters can take their own songs and imbue them with something extra special. And that's what Willie does here, made extra special by the most subtle of arrangements.
This is a greatest re-recorded hits by any other name, but it's not just someone going through the motions. Willie's voice is the product a hard life, and probably way too much night life and when he redoes 'Night Life' you will get it. Reggie Young who has played guitar with everyone from Elvis Presley and Dusty Springfield to Johnny Cash, Jerry Lee Lewis, and Merle Haggard absolutely nails the solos.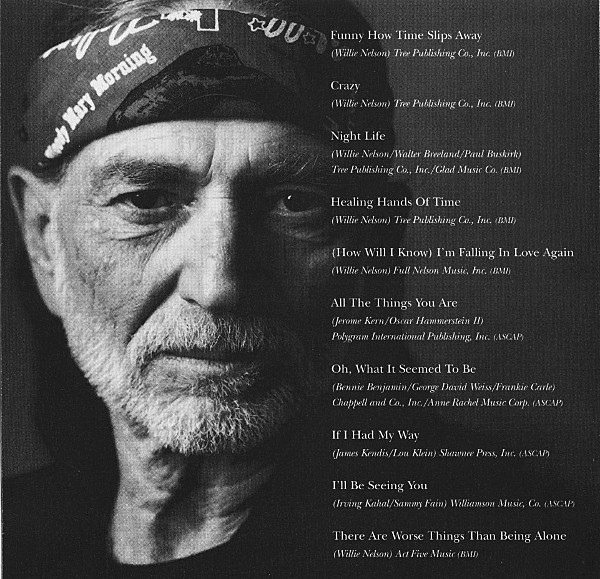 Possibly the standout track on the entire album is the title track, 'Healing Hands of Time', a Nelson composition that is another full of poignancy and beguiling vocals that has one of Willie's finest lyrics. Every other track is superb and we will pick one other, a throwback to the Stardust album of 1976, but only in its heritage as it is not a song that features on the earlier album of standards.
It's Jerome Kern and Oscar Hammerstein II's 'All The Things You Are ' that comes from an obscure 1939 musical, but was covered in the 1940s by Sinatra and Jo Stafford, among others, and then in the 1950s and 60s by countless jazz artists as well as Ella and Barbra Streisand. We would contend that Willie's version wins hands down. It is simply stunning.
So, do yourself a favour. Dim all the lights, later this evening, sit with the one you love and play this perfect record. Life will rarely have been better.
Format:
UK English