Best Classical Easter Music: Top 20 Essential Pieces
From the scared to the secular, to the simply sublime, we've put together the ultimate playlist of the best classical music for Easter.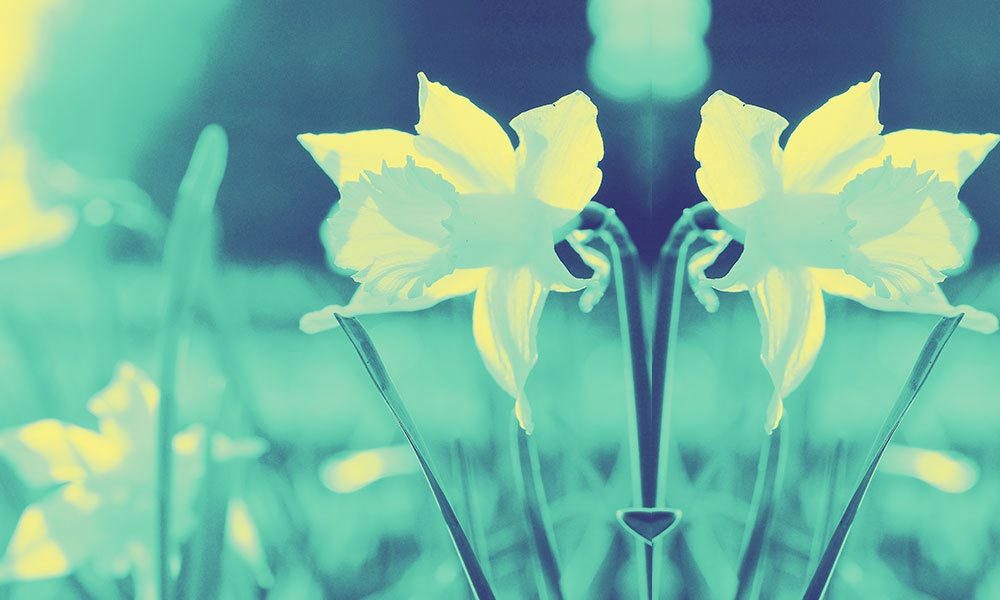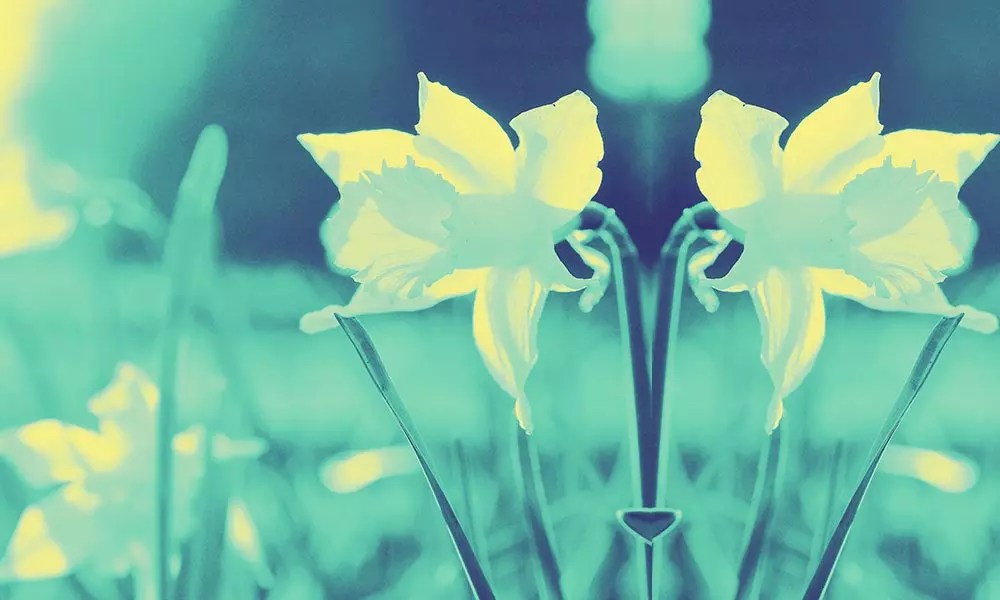 The religious celebration of Easter is a true dichotomy between death and life, endings and beginnings, grief and joy. The Easter story has been immortalised in some of the greatest classical works of all time, and inspired countless others. Discover our selection of the top 20 best classical music pieces for Easter encapsulating the ecclesiastical gravitas of the crucifixion, the poignancy of the resurrection, and the jubilation of springtime.
Listen to the best classical Easter music on Spotify.
20: Tallis: Lamentations Of Jeremiah The Prophet
Composed as early as 1565, Tallis' Lamentations are settings of verse from the Book Of Jeremiah, specifically the first 'Nocturn' for Maundy Thursday, one of the best classical music pieces for Easter. Tallis opts for the lower, darker, richer tones of male voices, which he skilfully balances in contemplative, five-part polyphony. As a result of this relentless and complex counterpoint, these Lamentations are deeply emotional and utterly entrancing.
Tallis: Lamentations of Jeremiah I
19: Berlioz: 'Resurrexit' from Messe Solennelle
Berlioz's Messe Solemnelle has a resurrection story of its own: in 1824 the then twenty-year-old Berlioz is said to have discarded large sections of his Messe Solemnelle. Thankfully for us, the complete score was later discovered in 1991. The 'Resurrexit' movement is fantastically dramatic, with proud brass fanfares and epic choral forces reveling in the euphoria of Jesus' resurrection in full-blown, post-Beethovenian Romanticism.
Berlioz: Messe solennelle, H 20 - Resurrexit (Original Version)
18: Monteverdi: Vespro Della Beata Vergine
Monteverdi's Vespers For The Blessed Virgin, published in 1610, were written to be performed on Marian feast days. In its time, Monteverdi's vocal compositional style was pioneering: the use of figured-based, the virtuostic solo writing, the use of dance forms, all seen manifest in these Vespers, are just a few ways in which Monteverdi revolutionized vocal composition. These stylistic innovations would eventually lead to the invention of opera. Indeed, moments in these Vespers certainly verge on the operatic, contrasted with animated, fugal passages. From pieces like these magnificent Vespers, it is clear to see why Monteverdi is often heralded as the most significant composer of the 17th century.
Monteverdi: Vespro della Beata Vergine, SV 206 - IX. Audi coelum a 8 (Live)
17: Bruckner: Mass No.1 in D minor
A fervent Catholic for all his life, Bruckner's oeuvre is littered with sacred works. His first setting of the Mass ordinary, written in 1864, is a delicate and contemplative masterpiece. For this piece, Bruckner eschews his more experimental compositional tendencies in favor of a more conservative, straight-laced idiom, particularly in terms of harmony. His fiery, innovative Romantic flair which is apparent in his symphonies, is balanced perfectly with polyphonic technique, creating a truly uplifting setting of the Mass ordinary. Perhaps a little of Bruckner's Romantic intensity pervades into the final section, the 'Agnus Dei' ('Lamb of God'), which brings the piece to a tantalizing conclusion.
Bruckner: Mass No. 1 in D Minor, WAB 26 - Agnus Dei
16: Stravinsky: Mass
As you would expect from Stravinsky, this setting of the Mass is no way near as conventional as Bruckner's. In fact, writing music for a Catholic liturgical service was inconsistent with Stravinsky's own Russian Orthodox faith. The piece, scored for an unusual combination of choir, with oboes, cor anglais, bassoon, trumpets, and trombones, is by Stravinsky's standards refrained, and largely unornamented. Nevertheless, a capsule definition of harmonic language evades theorists and analysts to this day. In its own Stravinskian way, the strangely hypnotizing soundworld of this Mass captures the significance of religious festivals such as Easter.
Stravinsky: Mass - Sanctus
15: Haydn: The Seven Last Words Of Our Saviour On The Cross
A sobering commemoration of the crucifixion on Good Friday, Haydn's Seven Last Words are a meditation on Christ's last moments in human life, in the form of 9 movements. The work was originally scored for chorus and orchestra, but later arranged into an equally transformative and powerful string quartet, and is one of the best classical music pieces for Easter. The music is supremely graceful yet measured, exuding the gravitas and solemnity of Christ's final moments on the cross, in the knowledge that in sacrificing himself, He would save all mankind.
Haydn: The Seven Last Words Of Our Saviour On The Cross, Op. 51, Hob. III:50-56 - Including...
14: Pärt: De Profundis
A musical setting of Psalm 130, De Profundis is an intriguing, mesmerizing piece, perfectly suited for a portentous occasion such as Easter. Pärt reaches deep into the lower limits of the male vocal range, contrasting these grave, rich tones with a chiming organ ostinato and ethereal tubular bells that circle throughout. This piece certainly provides a moment of internal reflection, with gentle melodies that linger and build, almost to breaking point, before the voices pull back into blissful vocal harmony.
13: Pergolesi: Stabat Mater
The Stabat Mater is a somber hymn, conveying the suffering of the Virgin Mary at the crucifixion of Christ. Pergolesi's version was written just before his own death in 1736. Moments of grief, such as 'Quando Corpus Morietur', are contrasted with lighter moments, such as 'Cujus Animam Gementem', reflecting the duality that lies at the core of the Christian Easter festival. This particular setting of the Latin liturgy is potentially one of the most tender and evocative duets in the repertoire and one of the best classical music pieces for Easter.
Pergolesi: Stabat Mater - 12. Quando corpus - Amen
12: Tavener: As One Who Has Slept
A modern Easter anthem, As One Who Has Slept (1996) is a musical setting of the liturgy of St Basil, written specifically to be performed on Easter Sunday. Tavener grounds the angelic, floating voices with a drone in the bass part which is maintained throughout, almost as though to put the listener into a trance-like, meditative state. Through heart-wrenching harmonies that gently jar, and then resolve, Tavener creates an ethereal, timeless setting for the words: "As one who has slept, the Lord has risen, and rising He has saved us."
11: Purcell: 'When I Am Laid In Earth' from Dido And Anaes
'When I am Laid in Earth', also known as 'Dido's Lament', from Purcell's late 17th-century opera, is a secular work that today is most commonly associated with remembrance. However, the purity of emotion, and poignancy of the words, that ominously foreshadow death, lend themselves freely to ecclesiastical interpretation. This beautiful simplicity aria demands supreme vocal control and delicate sensitivity from the soprano, which simultaneously inflicts a profound emotional pull on the listener.
10: Messiaen: O Sacrum Convivium
This motet, written in 1937, is a setting of Latin prose that honors the Eucharist – the sacramental consumption of bread and wine in memory of Jesus. Religious teaching holds that this tradition began on the eve of Maundy Thursday, at the Last Supper. Messiaen's musical offering is entirely homophonic, which rises and falls with the breath. The melange of voices lingers on juicy chords, reveling in Messiaen's distinctive musical rhetoric. The noticeable lack of harmonic resolution makes this a weightless, almost spiritual, listening experience.
Messiaen: O sacrum convivium!
9: Mozart: Mass in C minor
Or indeed the Great Mass, as history has rightly dubbed it – even in its partly unfinished form. The giant of classical music himself produces an equally gigantic setting of the Mass ordinary, with four soloists, double chorus, and immense orchestra. This piece looks both to tradition, with the influence of Bach and Handel evident in 'Cum Sancto Spiritu', as well as to innovation, with vocal pyrotechnics more reminiscent a Mozartian opera than a sacred Mass. The compositional mastery of this piece is perhaps best exemplified by the 'Sanctus', where full performance forces are fully unleashed.
Mozart: Mass in C Minor, K. 427 "Grosse Messe" (Version by Franz Beyer) - Sanctus:...
8: Rimsky-Korsakov: Russian Easter Overture
Based entirely on chants from the Russian Orthodox Church, Rimsky-Korsakov's Easter Overture is a purely instrumental work for orchestra and one of the best classical music pieces for Easter. This piece is wonderfully programmatic: the underlying Easter narrative is unmistakable thanks to the composer's genius use of orchestration. The contemplative opening section underlines the solemnity of the Passiontide in the lead-up to Holy Sunday, before transitioning into the unbridled joy of Easter morning.
Rimsky-Korsakov: Russian Easter Festival, Overture, Op. 36
7: Bach: Easter Oratorio
Bach is renowned for his divine collection of large-scale church music. The Easter Oratorio is cantata written specifically for worship on Easter Sunday, the narrative of which follows the discovery of Jesus' empty tomb, from the joyous, lilting opening chorus 'Kommt, Eilet Und Laufet', to the sorrowful lament in 'Seele, Deine Spezereien'. The text is non-liturgical, comprised of newly-written poetry, and includes the characters of John, Peter, Mary Magdalene, and Mary mother of James.
J.S. Bach: "Kommt, eilet und laufet" Cantata, BWV 249 - "Oster-Oratorium" - Version: Paul...
6: Vaughan Williams: Five Mystical Songs
The first of Vaughan William's Five Mystical Songs from 1911 is titled 'Easter'. Scored for baritone solo and accompanied by choir and orchestra, 'Easter' is an endlessly joyful setting of a poem by George Herbert. The throbbing string accompaniment creates an atmosphere of excitement and exultation, whilst the rich baritone solo sores above. Uplifting and jubilant throughout, 'Easter' and the four other Mystical Songs, represent Vaughan Williams' work at its absolute finest.
5 Mystical Songs: No. 1, Easter
5: Victoria: Tenebrae Responsories
Tomás Luis de Victoria's Tenebrae Responsories, perhaps one of the most stunning examples of relatively unknown early music, were composed in 1585 for performance during Catholic services on Maundy Thursday, Good Friday, and Holy Saturday. Comprised of eighteen motets with text derived from the Catholic liturgy, Victoria writes for simply four voices a cappella. The eighteenth responsory 'Sepulto Domino' is the epitome of pared-back vocal writing, with slushy suspensions and blissful harmonic progressions.
Victoria: Tenebrae Responsories - Sepulto Domino
4: Bach: St John Passion
The first of Bach's two mammoth sacred Passions, the St John Passion is an epic musical setting of the gospel. The John was first performed during service on Good Friday in 1724, it has remained a core part of the liturgical canon ever since and is one of the best classical music pieces for Easter. Scored for soloists, chorus, and orchestra, John Passion is intense, dramatic, and evocative throughout. Perhaps the most breath-taking moments belong to the Evangelist, for whom, as narrator, Bach writes astounding recitative passages that border on the divine.
J.S. Bach: St. John Passion, BWV 245 / Part One - No.1 Chorus: "Herr, unser Herrscher"
3: Bach: St Matthew Passion
The St Matthew Passion is a sacred masterpiece on a scale even grander than its John counterpart. Again, performed by chorus, orchestra, and the Evangelist narrator, the Matthew is arguably the pinnacle of Bach the church musician, and one of the best classical music pieces for Easter. If you've got the stamina, the full three hours of the Matthew Passion are well worth your undivided attention, particularly at Easter.
J.S. Bach: Matthäus-Passion, BWV 244 / Zweiter Teil - No. 39 "Erbarme dich"
2: Mahler: Symphony No 2, 'Resurrection'
Mahler's second symphony, nicknamed 'Resurrection', is the composer's own meditation on rebirth and afterlife, themes reminiscent of Easter. Radical for its fusion of both vocal and orchestral genres on an unprecedented scale, the 'Resurrection' symphony is scored for an extra-large orchestra, full choir, organ, and church bells. Mahler wrote the text himself. The fifth movement in particular is explosive yet poignant, beginning with a passage known as the "cry of despair" and ending with the words, "Die shall I in order to live/Rise again, yes, rise again."
The final moments of the 'Resurrection' symphony will quite simply blow your socks off, punch you in the face, and break your heart in the space of five minutes.
Mahler: Symphony No. 2 in C minor - "Resurrection" - 5e. "O glaube, mein Herz, o glaube"
1: Handel: Messiah
Handel's Messiah is a mainstay of choral society singing, one of the best classical music pieces for Easter, and one of the most enduring choral works of all time. This oratorio is synonymous with Easter, with the scriptural text of the King James Bible set to Handel's dramatic and emotive music. Best known for the famous 'Hallelujah' chorus, the rest of the Messiah is equally beautiful, featuring exquisite arias such as 'Ev'ry Valley Shall Be Exalted'. In a word? Iconic.
Handel: Messiah, HWV 56 / Pt. 2 - XLII. "Hallelujah"
Recommended Recording
Trevor Pinnock's 1988 recording of Handel's Messiah with the English Concert and Choir is one of the finest versions available to offer authentic instruments and lively, embellished singing that is idiomatic to the Baroque period. The soloists are soprano Arleen Augér, contralto Anne Sofie von Otter, countertenor Michael Chance, tenor Howard Crook, and bass John Tomlinson. BBC Music Magazine described Trevor Pinnock's recording of Handel's Messiah as, "One of the freshest and most exciting Messiahs on CD reconciling 'authentic' practice with the work's undoubted scope for grandeur. Superb soloists."
Trevor Pinnock's recording of Handel's Messiah can be bought here.
---
Format:
UK English