Best Handel Works: 10 Essential Pieces By The Great Composer
Handel was one of the greatest composers of the Baroque period – discover our selection of the best Handel works featuring 10 masterpieces.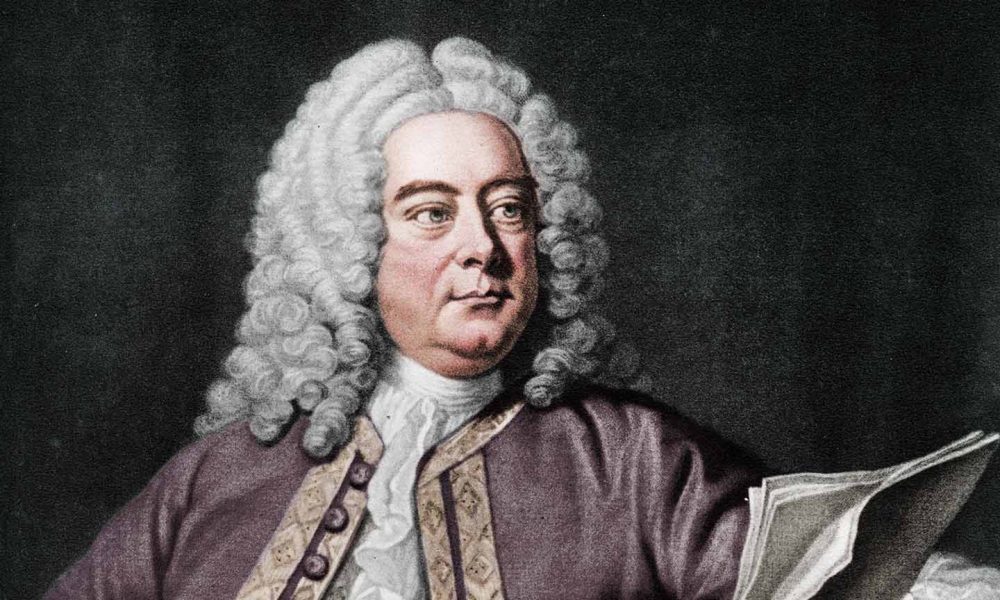 George Frideric Handel was one of the greatest composers of the Baroque period. Opera dominated Handel's career, yet he was better known for his oratorios and instrumental works for several centuries. He forged a personal idiom by taking Italian traditions and adding elements of German counterpoint and dance forms from France. The result was a uniquely cosmopolitan style which, when Handel took it to London, would expand to embrace the musical legacy of the English Restoration composer Henry Purcell. Discover our selection of the best Handel works featuring 10 masterpieces by the great composer.
Listen to the best of Handel on Apple Music and Spotify.
Messiah
Handel composed Messiah, an English language oratorio, in 1741. After an initially modest public reception Messiah, one of the best Handel works, eventually became one of the best-known and most frequently performed choral pieces in Western music. The 'Hallelujah' chorus is one of the most famous pieces of Baroque choral music and the most widely known section of the work. When composing the celebrated 'Hallelujah' chorus Handel said it was "as if I saw God on his throne, and all his angels around him."
Handel: Messiah, HWV 56 / Pt. 2 - XLII. "Hallelujah"
Water Music Suites Nos. 1-3
Water Music, a collection of three orchestral suites, premiered on 17 July 1717 and was written in response to King George I's request for a concert on the River Thames.  The King and several aristocrats watched from the royal barge as about 50 musicians performed Handel's music from another barge.  The King was so pleased with Water Music that he ordered it to be repeated at least three times.
Handel: Water Music Suite No. 2 in D Major, HWV 349 - II. Alla Hornpipe
Music For The Royal Fireworks
Music For The Royal Fireworks, one of the best Handel works, was composed for performance at an outdoor festival in London on April 27, 1749, to accompany the royal celebrations to mark the end of the War of the Austrian Succession. During the first performance, it rained, most of the fireworks refused to light, and the few that did caused the staging to catch fire.
Handel: Music for the Royal Fireworks: Suite HWV 351 - IV. La réjouissance
'Arrival Of The Queen Of Sheba' (from Solomon)
When the London public tired of Italian opera, Handel re-invented himself with the English oratorio, including Solomon, which features the dazzling prelude 'Arrival Of The Queen Of Sheba'. Solomon is rarely performed in its entirety, but 'Arrival Of The Queen Of Sheba' has become famous outside the context of the complete work and was featured during the 2012 London Olympics opening ceremony (as James Bond, Daniel Craig, went to meet the Queen at Buckingham Palace).
The Arrival of the Queen of Sheba (Arr. Recorders)
Israel In Egypt
Israel In Egypt, an English language oratorio, is composed entirely of selected passages from the Old Testament, mainly from Exodus and the Psalms, and tells of the Israelites suffering in and deliverance from Egypt. This most electrifying of Handel's oratorios, overflowing with dramatic choruses, was saved from oblivion by zealous Victorian choral societies.
Handel: Israel In Egypt, HWV 54 / Part 1: Exodus - "And Israel saw that great work" (Live)
Serse (Xerxes)
Serse is one of Handel's most popular operas and includes romantic intrigues and military maneuvers. It features a popular opening aria, 'Ombra Mai Fu,' later known as Handel's 'Largo', sung by Xerxes while admiring the shade of a plane tree.
Handel: Serse, HWV 40 / Act I - "Ombra mai fù"
Giulio Cesare In Egitto
One of the most successful of Handel's Italian operas, Giulio Cesare In Egitto, tells the story of Cesare's encounters with Cleopatra and Ptolemy, her murderous brother.  The opera is one of the most often performed Baroque operas and one of the best Handel works.
Cecilia Bartoli & Andreas Scholl: Giulio Cesare (Handel) - Caro! Bella! (excerpt)
Alcina
Alcina is one of Handel's greatest operas and contains some of the most heartfelt arias ever written. This gripping opera is about a sorceress who has spellbound countless men into loving her until the urn that holds her magical gifts is finally smashed and her power destroyed.
Handel: Alcina, HWV 34 / Overture - Musette (Live)
Organ Concertos
The six Organ Concertos for chamber organ and orchestra were composed by Handel between 1735 and 1736.  They were written as interludes in between performances of his oratorios and were the first works of their kind for this combination of instruments and served as a model for later composers.
Handel: Organ Concerto No. 1 in G Minor, Op. 4 No. 1, HWV 289 - IV. Andante
12 Concerti Grossi, Op.6
One of the great glories of Baroque instrumental music, the Opus 6 Concerti Grossi were a remarkable publishing success in Handel's lifetime and are amongst the finest examples in the genre of baroque concerto grosso.
Handel: 12 Concerti grossi, Op. 6 - Concerto grosso in G minor, Op. 6, No. 6 - 2. Tempo giusto
Recommended Recording
Trevor Pinnock's 1988 recording of Handel's Messiah with the English Concert and Choir is one of the finest versions available to offer authentic instruments and lively, embellished singing that is idiomatic to the Baroque period. The soloists are soprano Arleen Augér, contralto Anne Sofie von Otter, countertenor Michael Chance, tenor Howard Crook, and bass John Tomlinson. BBC Music Magazine described the recording as, "One of the freshest and most exciting Messiahs on CD reconciling 'authentic' practice with the work's undoubted scope for grandeur. Superb soloists."
Trevor Pinnock's recording of Handel's Messiah can be bought here.
Discover more of our articles collecting the best works of composers through the ages.
Format:
UK English