Best Elgar Works: 10 Essential Pieces By The Great Composer
Discover our selection of the best Elgar works including the 'Enigma Variations' and his Cello and Violin Concertos.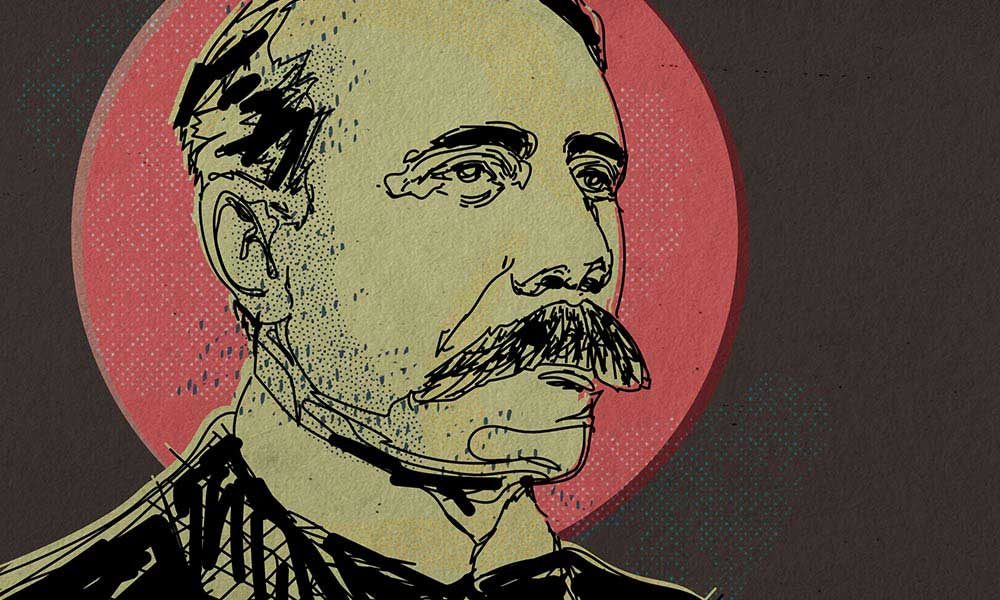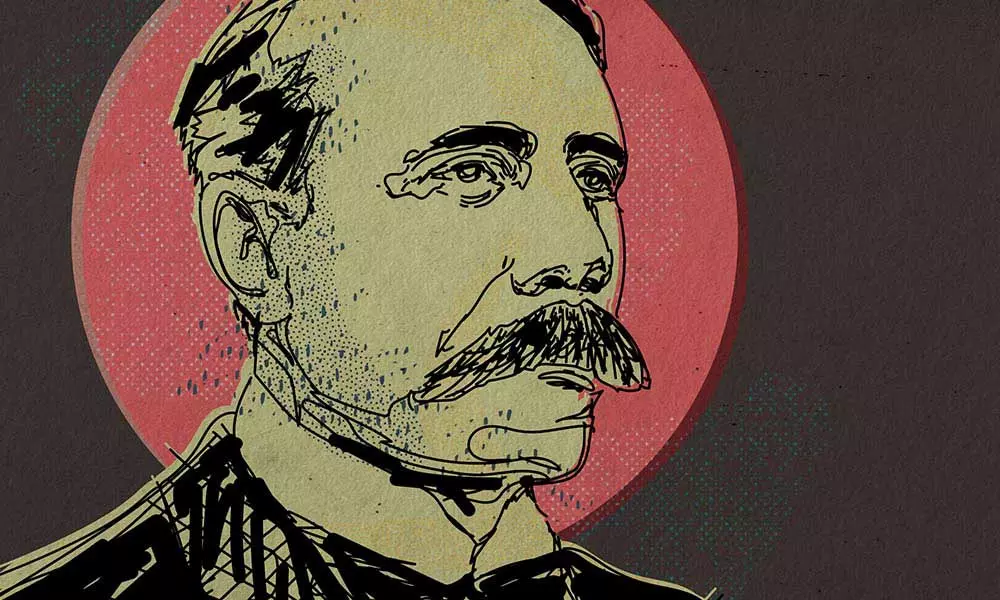 Sir Edward Elgar was one of the greatest British composers and one of the leading European composers of his generation. Although Elgar is often regarded as a typically English composer most of his musical influences were not from England but from continental Europe. Elgar's best works include the Enigma Variations, The Dream Of Gerontius, the Pomp and Circumstances Marches, concertos for violin and cello, and two symphonies.
Elgar was largely self-taught as a musician and composer and felt himself to be an outsider, not only in musical circles dominated by academics but also socially. He struggled to achieve success until his forties when, after a series of moderately successful works his Enigma Variations, composed between October 1898 and February 1899, marked his breakthrough as a composer of national importance. His reputation was consolidated the following year with the oratorio The Dream Of Gerontius regarded as one of the greatest English choral pieces of all time. Elgar achieved even greater national recognition for his Pomp and Circumstance Marches – the first of these includes 'Land of Hope and Glory' which became an unofficial English national anthem. His last masterpiece was the Cello Concerto, completed in June 1919. After the death of his wife in 1920 he went into virtual retirement however he was working on a third symphony, a piano concerto, and an opera when he died in 1934.
Listen to the best of Elgar on Apple Music and Spotify.
Salut d'Amour
Edward Elgar composed Salut d'Amour, one of his best-known works, in 1888 when he was romantically involved with Caroline Alice Roberts and he gave the piece to her as an engagement present. The dedication was in French: "à Carice" – "Carice" was a combination of his fiancée's names, Caroline Alice, and the name given to their daughter born two years later.
Serenade For Strings
Elgar's Serenade For Strings is a piece for string orchestra in three short movements and one of the composer's best pieces. Written and first performed in 1892 it was dedicated to the organ builder and keen amateur musician Edward W Whinfield. It was reportedly the first of Elgar's works that he professed himself satisfied. The work remains among the most frequently performed of all his music.
Elgar: Serenade for Strings in E Minor, Op. 20 - 2. Larghetto
Enigma Variations
It was Elgar's Enigma Variations, composed between October 1898 and February 1899, that catapulted the composer to international renown relatively late in life when he was in his early forties. The enigmatic theme is understood to be a famous melody that, if played along with the Enigma Variations, would fit perfectly and many suggestions have been made regarding the identity of the hidden theme. The best-known of the Variations is No. 9, 'Nimrod', a musical portrait of Elgar's publisher and friend August Jaeger.
Sea Pictures
Sea Pictures is a song cycle consisting of five songs, based on five poems by different authors, about the sea, including one by Elgar's wife Alice. Elgar composed Sea Pictures in 1899, following the success of his Enigma Variations, for the acclaimed contralto Clara Butt, who gave the premiere dressed as a mermaid! It is the only song cycle Elgar wrote for voice and orchestra.
Elgar: Sea Pictures, Op. 37 - IV. Where Corals Lie
The Dream Of Gerontius
The Dream Of Gerontius, composed in 1900, is widely regarded as Elgar's finest choral work and some consider it his masterpiece. The work is based on a Victorian poem by Cardinal John Henry Newman which tells the story of the journey of a pious man's soul from his deathbed to his judgment before God and settling into Purgatory. On the last page of the manuscript, Elgar wrote "this is the best of me" and the work is considered to be one of the greatest Oratorios.
Elgar: The Dream of Gerontius, Op. 38 / Pt. 1 - Prelude
Pomp and Circumstance Marches
The Pomp and Circumstance Marches are a series of five marches (a sixth was intended but never completed) for orchestra composed between 1901 and 1930. The marches were composed over a period of almost thirty years and include some of Elgar's best-known works. Each march is dedicated to a particularly close friend. The first in the set, in D major, is the most famous and includes 'Land of Hope and Glory' which became an unofficial English national anthem.
Elgar: Pomp and Circumstance Marches, Op. 39 - March No. 1 in D Major
Symphony No. 1
Elgar's Symphony No. 1 in Ab major was hailed as the best British symphony ever written when it debuted in 1908. The symphony was an immediate success and nearly 100 performances were given around the world within a year. Symphony No. 1 remains a standard of the classical repertoire and is still performed regularly today. Elgar explained, "The is no programme beyond a wide experience of human life with a great charity (love) and a massive hope in the future."
Elgar: Symphony No. 1 in A Flat Major, Op. 55 - 1. Andante. Nobilmente e semplice - Allegro
Violin Concerto
Elgar's Violin Concerto, one of his best works, was composed for the violinist Fritz Kreisler, regarded as one of the greatest violinists of all time. Kreisler gave the premiere, which Elgar conducted, in London in 1910. Elgar was a severe self-critic but thought very highly of this work and admitted, "It's good! Awfully emotional! Too emotional, but I love it." The concerto is dedicated to Kreisler but Elgar wrote an inscription in Spanish, "Aqui está encerrada el alma de …" ("Herein is enshrined the soul of …"), a quotation from the novel Gil Blas by Alain-René Lesage, and several names have been proposed to match the mysterious inscription.
Elgar: Violin Concerto in B Minor, Op. 61 - I. Allegro
Symphony No. 2
Elgar's Symphony No. 2, completed in 1911, was officially dedicated to the memory of King Edward VII, who had died in May 1910, but many scholars believe his close friend Alice Stuart Wortley, with whom he was rumoured to have a romantic liaison, was the inspiration. Although relatively well received Symphony No. 2 lacked the immediate success of earlier works and Elgar complained the audience "sat there like stuffed pigs". It was not until after the First World War that Symphony No. 2 was fully appreciated and it is now acclaimed at least as much as his First Symphony.
Cello Concerto
Edward Elgar composed his Cello Concerto in E minor, one of his best works, in the aftermath of the First World War and a deep feeling of melancholy pervades the work. The first performance of Elgar's Cello Concerto in 1919, under the composer's baton with Felix Salmond as soloist, was a disaster because of inadequate rehearsal time. The work did not achieve wide popularity until the 1960s when Jacqueline du Pré's recording of Elgar's melancholy masterpiece caught the public imagination. The Cello Concerto was Elgar's last major work and in the remaining 15 years of his life he wrote very little.
Elgar: Cello Concerto in E Minor, Op. 85 - I. Adagio - Moderato
Recommended Recording
Sheku Kanneh-Mason was inspired to learn the cello after hearing Jacqueline du Pré's recording of Elgar's Cello Concerto when he was a child. His second album Elgar , released in January 2020, features Elgar's Cello Concerto, recorded at Abbey Road Studios with the London Symphony Orchestra conducted by Sir Simon Rattle, and 'Nimrod' from Elgar's Enigma Variations.
---
Format:
UK English