Sheku Kanneh-Mason's New Album 'Elgar' Out Now
Award-winning British cellist Sheku Kanneh-Mason has released his new album 'Elgar' featuring the legendary 'Cello Concerto'.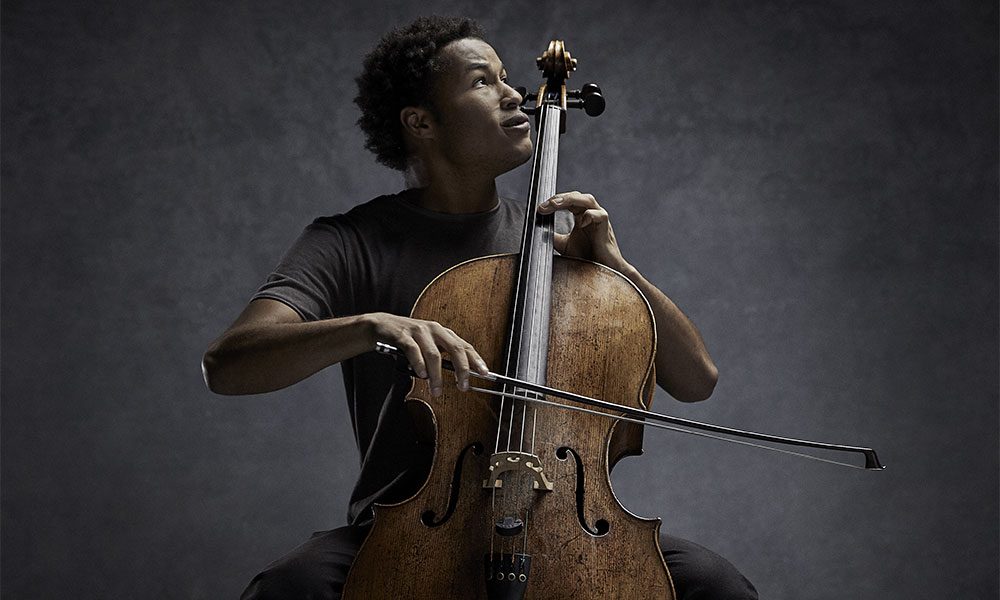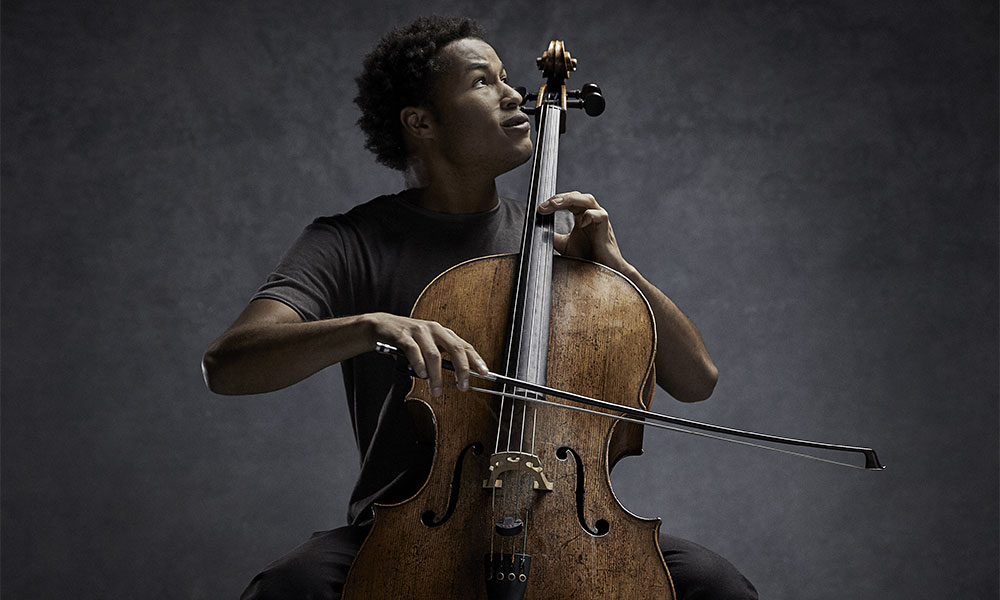 Award-winning British cellist Sheku Kanneh-Mason released his new album Elgar today. Sheku will mark the release of Elgar by returning to his home town of Nottingham for a very special launch event at the Royal Concert Hall where he will perform music from the album. Elgar is a brand new album of works which features Elgar's Cello Concerto, arguably the best-known work in the classical canon written for solo cello, which celebrated the 100th anniversary of its first performance in October 2019.
Sheku Kanneh-Mason - Elgar
Sheku Kanneh-Mason was inspired to learn the cello after hearing Jacqueline du Pré's recording of Elgar's Cello Concerto when he was a child. He recorded Elgar's Cello Concerto at Abbey Road Studios with the London Symphony Orchestra conducted by one of Sheku's lifelong heroes Sir Simon Rattle. Sheku said, "I have dreamt of recording Elgar's Cello Concerto ever since I heard Jacqueline du Pré's version. I can't put into words how amazing it was to record this iconic work at Abbey Road Studios with Sir Simon Rattle and the London Symphony Orchestra!"
Elgar also features smaller chamber works by Elgar and other composers including Klengel, Fauré and Bloch which provide a musical context to the Cello Concerto. Sheku noted, "All the pieces are connected, either exercising similar emotions to the Cello Concerto, or written around the same time."
Sheku Kanneh-Mason appointed MBE
Sheku Kanneh-Mason has been appointed Member of the British Empire (MBE) for services to music in the Queen's New Year's Honours list. On receiving the news Sheku referenced how his own music education experiences have shaped his professional life and explained, "The love and enjoyment for this great art is something that should be available to everyone, regardless of background. I had incredible support from the state schools I attended in Nottingham where music was promoted for its value in developing listening skills, teamwork, self-expression and hard work."
Sheku Kanneh-Mason - Music Education
The release of Sheku Kanneh-Mason's new album Elgar comes soon after the announcement that the government has pledged £85 million for music education hubs in 2020/21 to encourage children to learn instruments and play in orchestras and choirs.
"Sheku is inspiring a new generation …"
Gennaro Castaldo of record labels association the BPI observed, "We are seeing renewed interest in classical fuelled by an exciting new wave of talent led by Sheku and enabled by increased access to music through streaming. Despite his tender years, or perhaps because of his already incredible achievements at such a young age, Sheku is inspiring a new generation to explore and enjoy the genre, while his championing of music education will hopefully encourage many others to learn to play or to access music in schools and in the new government music hubs."
Music education provision remains a topic close to Sheku's heart; he was recently appointed Ambassador for inner-city music charity London Music Masters (LMM), having led string workshops with local schoolchildren in his role as Junior Ambassador for the last three years. He also acts as Ambassador for Future Talent – a charity supporting young musicians from low-income backgrounds – and for type 1 diabetes charity JDRF. As part of his extensive tour of the USA, which continues into 2020, Sheku directs sessions with students of different ages and abilities. Last year Sheku was presented with the 2019 PPL Classical Award at the O2 Silver Clef Awards, held on behalf of music therapy charity Nordoff Robbins, in recognition of his commitment to supporting accessible music education.
"The world's new favourite cellist" – The Times
Sheku Kanneh-Mason is still an undergraduate student at the Royal Academy of Music in London where he balances international performing commitments with full-time study. After winning the BBC Young Musician competition in 2016 Sheku signed to Decca Classics in 2017 and released his Classical BRIT award-winning debut album, Inspiration, in January 2018 which topped the Classical Album Chart and peaked at No.11 in the Official UK Album Chart. He performed at the Royal Wedding of Prince Harry and Meghan Markle in May 2018 which was watched around the world by 2 billion people. Sheku Kanneh-Mason has been described by The Times as, "The world's new favourite cellist" and has been named as one of TIME Magazine's Next Generation Leaders, evidence of his ability to cross boundaries and draw new audiences into the world of classical music.
Elgar is out now and can be bought here.
Do you want to be the first to hear the latest news from the classical world? Follow uDiscover Classical on Facebook and Twitter.
Format:
UK English