Best Holst Works: 10 Essential Pieces By The Great Composer
Discover our selection of the best Gustav Holst works featuring 10 masterpieces by the great composer including 'The Planets.'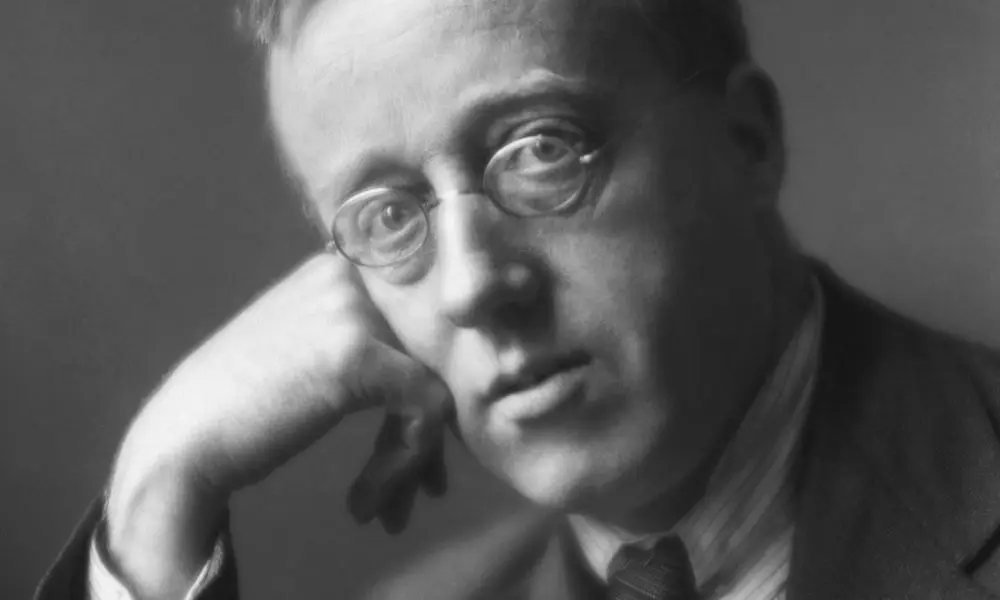 If we say "Holst," you'll say "Planets." And it's true – The Planet Suite is one of the finest pieces in the orchestral repertoire. But would it surprise you to know that Holst's output was vastly prolific, with over 200 pieces written in his lifetime? Beyond The Planets lies an extensive back catalogue of works equally as masterful. Gustav Holst was an idiosyncratic composer who drew from a myriad of different artistic influences and cultures. His music even ventured into experimental territory: he was one of the first English composers whose musical language included modernist stylistic techniques such as polytonality and irregular polyrhythms. So, without further ado, here is our selection of the best Holst works.
Listen to Gustav Holst's The Planets, performed by the Berlin Philharmonic Orchestra conducted by Herbert von Karajan, on Apple Music and Spotify.
10: Beni Mora Suite (1912)
Beni Mora, a three-movement piece for orchestra, is an early foray into musical exoticism and orientalism. Holst's early compositional style is imbued with the music and sounds he heard during his travels around Algeria in 1908. The highly rhythmic and spritely dances of Beni Mora have a buoyant, lilting quality, contrasted with ominous, atmospheric sections. The exotic influences shine through in the composer's use of bombastic percussion, dark timbres of bassoon, timpani, and flute, and small repetitive themes.
Beni Mora, Op. 29, No. 1: I. First Dance
9: Invocation, Op. 19, No. 2 (1905)
Invocation is a stunning piece for cello and orchestra. The irregular 7/4 meter gives this piece a hypnotic and meditative feel, which, combined with the dark sonorities of the cello against shimmering strings, results in a curiously contemplative score. Invocation is another treasure in the Holst oeuvre that deserves more limelight: only recently has it been unearthed and revived by cellist Julian Lloyd Webber.
Holst: Invocation, Op. 19, No. 2
8: St Paul's Suite, Op. 29, No. 2 (1922)
Holst drew from musical influences from home as well as abroad. St Paul's Suite, named thus as the first piece he composed in his position as Musical Director at St Paul's Girls' School in Hammersmith, is a wonderful example of Holst as an English neo-nationalist composer and one of his best works. A homage to English folk music, St Paul's Suite begins with an animated "Jig" and ends with a "Dargasson," another English dance, interwoven with the famous Tudor song "Greensleeves."
Holst: St. Paul's Suite, Op. 29 No. 2, H 118 - 4. Finale (The Dargasson) : Allegro
7: Symphony in F Major 'The Cotswolds' (1900)
Holst's first major orchestral work is a tribute to the beautiful English countryside. Nicknamed "The Cotswolds," where Holst lived from the age of 20, this symphony is warm and luxurious, bringing to life the beautiful pastoral landscape. The second movement is an elegy, dedicated to William Morris. Holst was truly inspired by the idealist, utopian teachings of Morris, and "The Cotswolds" score exudes optimism through its buoyant rhythms and joyful lilting melodies.
Symphony in F Major, Op. 8, H. 47 "The Cotswolds": II. Elegy: Molto adagio (In Memoriam William...
6: The Hymn of Jesus, Op. 37 (1917)
The Hymn of Jesus is thought to be Holst's response to the First World War: Holst explores ideas of conflict, loss, and suffering through a large-scale setting of a hymn, thought by Gnostics to have been sung by Christ and his disciples at the Last Supper. The powerful score is based on two medieval plainchants, Vexilla Regis Prodeunt and Pange Lingua, and the required performing forces are vast, including two mixed choruses that Holst directs to be "well separated" from each other. This physical distance between choirs and orchestra is an immersive, haunting sound that sometimes borders on the otherworldly.
Holst: The Hymn of Jesus, Op. 37
5: In The Bleak Midwinter (1906)
Holst's beautiful arrangement of In the Bleak Midwinter has become a stalwart in the English Christmas songbook. The simple, charming melody has a warm, joyful feeling to it, with an underlying sense of nostalgia that complements the text perfectly. Holst's music frames and enriches the famous poem by Christina Rossetti, creating a sense of stillness, meditation, and contemplation. The universality of the melody means that, in any arrangement, this carol is always a showstopper. Atmospheric, poignant, and above all nostalgic, Holst's In the Bleak Midwinter is undoubtedly one the highlights of the Christmas repertoire.
4: Egdon Heath, Op. 47 (1929)
In the tone poem Egdon Heath, Holst explores the dark pastoral genre. In stark contrast to the joyful musical characterization of "The Cotswolds" Symphony, Egdon Heath, one of Holst's best works, is a shadowy, austere piece of music. Subtitled "A Homage to Thomas Hardy," the score paints the bleak, desolate picture of Hardy's invented landscape. Holst's compositional style verges on neo-classical territory, venturing into obscure, almost atonal regions with thick, dense verges of strings.
Holst: Egdon Heath, Op. 47
3: The Wandering Scholar, Op. 50 (1930)
The Wandering Scholar is a light-hearted, comedic chamber opera, based on the play of the same name by Helen Waddell and libretto by Clifford Bax (brother of the composer Arnold Bax). One of Holst's final works, The Wandering Scholar is a curious, deceptively simple work. With reduced performing forces, the score flicks quickly from tune to tune, avoiding traditional overture or even fully-formed songs. Odd for an opera, but the music lends itself to the comedy as it plays out on stage, and has a truly charming, rustic quality to it.
2: The Cloud Messenger, Op. 30 (1910)
Holst drew artistic influence from many wonderful places and The Cloud Messenger, one of his best works, demonstrates this perfectly. This colossal choral and orchestral work took Holst seven years to complete and sets the words of Meghadūta by the Sanskrit poet, Kālidāsa. Holst was fascinated by Indian culture; indeed, musicologist Nalini Ghuman has recently traced much of Holst's compositional style, including The Hymn of Jesus, The Planet Suite, and The Cloud Messenger, back to Indian music. The Cloud Messenger is an early example of musical orientalism, using irregular frantic rhythms not dissimilar from those later used by Stravinsky in The Rite of Spring.
1: The Planets, Op. 729 (1918)
As impressive and extensive as Holst's back catalogue is, we can't ignore the goliath that is The Planet Suite. Music and astrology collide in this wonderfully characterful piece, with each movement dedicated to a planet. This amazing score borders on the divine, alternating between the dramatic violence of Mars, the Bringer of War to the sweeping romanticism of Venus, the Bringer of Peace, and the rousing Jupiter, the Bringer of Jollity, later used for the hymn "I Vow to Thee My Country." The Planets were a watershed moment for Holst, for whom it not only opened the creative floodgates but combined two of his greatest passions: music and astrology. Holst's memorial plaque at Chichester Cathedral reads: "The Heavenly Spheres Make Music for Us."
Holst: The Planets, Op. 32 - 4. Jupiter, the Bringer of Jollity
Listen to Gustav Holst's The Planets, performed by the Berlin Philharmonic Orchestra conducted by Herbert von Karajan, on Apple Music and Spotify.
---
Format:
UK English