Best Operas: Top 10 Greatest Operas Ever Written
Want to know where to start with opera? Discover our selection of the best operas featuring the top 10 most popular operas of all time.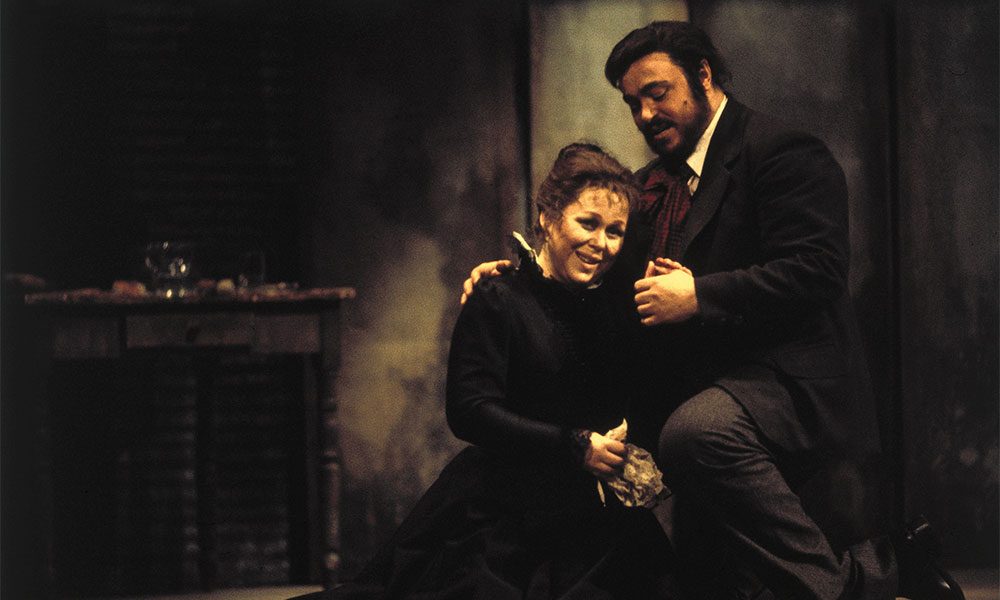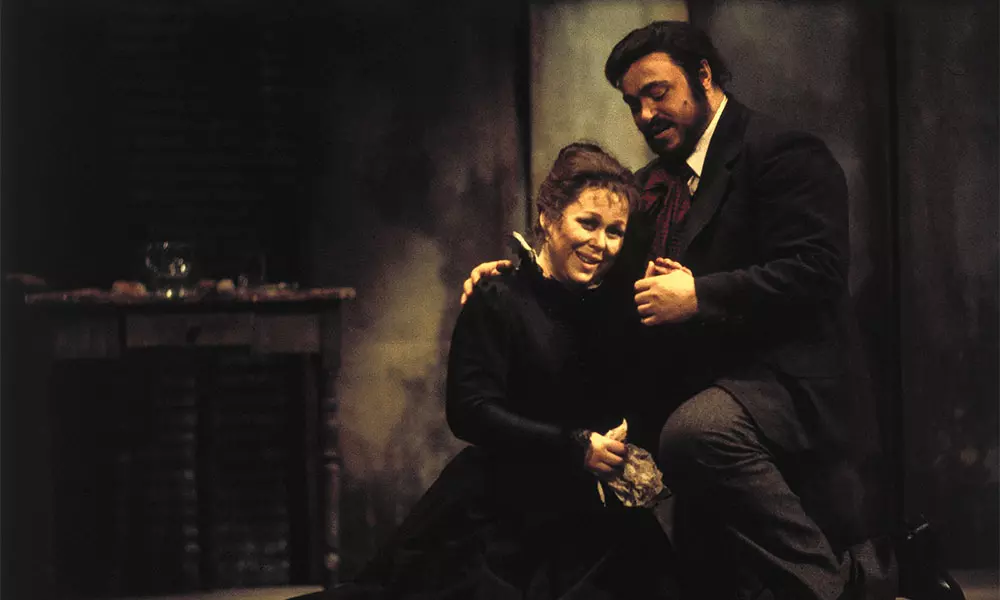 Hilarious horned helmets, tickets more expensive than plutonium, young lovers who actually look like they're ready to collect their bus passes …With all the brickbats that are regularly hurled at opera, it's a wonder that any operas are ever put on at all. But in fact, opera is more popular now than at any time in history, and every year millions of us flock to this utterly bonkers but endlessly brilliant world. Yes, it's heightened. Yes, it's big. But opera isn't about realism – it's about reality. Opera takes truths of our common humanity – love, death, and laughter – adds fabulous music, and dials them all up to eleven. Want to know where to start, or find a few highlights to whet your appetite? Discover the best opera composers and scroll down to explore our selection of the best operas featuring the top 10 most popular operas of all time.
Listen to Great Moments in Opera on Apple Music and Spotify.
Carmen
Ever been in a toxic relationship? Been dumped? Dreamed of revenge? Then you'll recognize yourself in Bizet's Carmen. But the amazing thing about this unshakeable masterpiece is that you'll simultaneously sympathize with the dumper as much as the dumpee. Carmen is a female lothario who believes in having the freedom to love as many men as she likes. The infatuated soldier Don José wants her to settle down just with him. It's an eternal struggle, played out with a string of the most ear-catching tunes ever written. Highlights include the "Toreador's Song," the "Habañera," and the desperate duet in the last 10 minutes.
Bizet: Carmen / Act 1 - "Quand je vous aimerai?... L'amour est un oiseaux rebelle" (Habanera)
La Traviata
"He's too late!" cries the heroine Violetta at the climax of Verdi's tragedy. She's given up her life as a glamorous courtesan in Paris to be with the young, adoring Alfredo. His bourgeois family is horrified, and blackmails her to leave him. The heartbreak makes her desperately ill, and even though Alfredo returns to her, he's too late to save her from death. If you aren't weeping at the final scene, then maybe you should get some new tear ducts. Highlights from one of Verdi's best operas include Violetta's hymn to sexual liberty "Sempre Libera" (it means "always free") and the heart-breaking finale.
Verdi: La traviata / Act I - "Follie! Delirio vano è questo!" - "Sempre libera" (Live)
La Bohème
Puccini's masterpiece perfectly captures the pleasures, pains, and sheer over-the-top hugeness of love in the first flush of youth. The story is so simple, it's almost a joke: the Parisian poet Rodolfo falls for the quiet seamstress Mimì, and then she gets ill and dies. But around that framework, Puccini creates arias (solos) and duets of ravishing beauty, and recreates the bustling, heady spirit of Paris in the 1830s. Highlights from one of Puccini's greatest operas include the love-duet "O Soave Fanciulla" ("O Lovely Girl"), and the flirtatious aria "Quando M'En Vo" ("When I Walk").
Puccini: La bohème, SC 67 / Act I - "O soave fanciulla"
Rigoletto
If ever there were an opera that stares love, death, and vengeance squarely in the face, Verdi's Rigoletto is it. At the stormy climax, the heroine – despite knowing her lover is unfaithful – sacrifices her life to save him. Her father only then discovers that his plot to kill the unfaithful lover has instead destroyed his own beautiful child. It's a rollercoaster of joy and despair, and highlights include the storm scene (beginning "Ah Più Non Ragiono" – "I Can't Reason Any More") and the lover's wildly misogynistic but unforgettably catchy aria "La Donna è Mobile" ("All Women Are Fickle").
Verdi: Rigoletto / Act III - La donna è mobile
Tosca
At the center of Puccini's Tosca is a love triangle of absolutely perfect tension. The corrupt police chief Scarpia is in love with the singer Floria Tosca. If she agrees to have sex with him he will halt the execution of her lover Cavaradossi. The situation is utterly unresolvable and completely gripping – and if you want to know how it plays out, then fasten your seatbelt. Highlights include Tosca's "Vissi D'Arte" ("I Lived For Love") and Cavaradossi's "E Lucevan Le Stelle" ("The Stars Were Shining").
Puccini: Tosca / Act 2 - "Vissi d'arte, vissi d'amore"
Le Nozze Di Figaro (The Marriage Of Figaro)
Although tragic operas such as Carmen and La Bohème have delightful comic moments, Mozart's Nozze is the first on the list which is an out-and-out comedy, full of fizz and sparkle, and one of the greatest operas. A randy nobleman wants to seduce his manservant's pretty fiancée, but finds himself outwitted at every turn – mostly thanks to the clever manservant Figaro himself. The arias are beautiful and the ensembles burst at the seams with comic élan. Highlights from one of Mozart's greatest operas include the bittersweet aria "Dove Sono" ("Where Have They Gone?") and the frenetic finale to Act 1.
Mozart: Le nozze di Figaro, K. 492, Act III - E Susanna non vien! - Dove sono i bei momenti
Don Giovanni
Mozart's masterpiece mixes comedy and tragedy in equal measure (he called it a "merry tragedy") and has one of the most powerful finales of any opera ever written. Womanizing nobleman Don Giovanni thinks he can outsmart the devil; and even when hell opens to claim him, he still resists with all his strength. If you've ever cried out against fate, or dreamed of living a life of pure id, then this is the opera for you. Highlights include Giovanni's charming serenade "Deh Vieni All Finestra" ("Come To The Window") and the epic, spine-tingling finale.
Mozart: Don Giovanni, ossia Il dissoluto punito, K.527 / Act 2 - "Deh! vieni alla finestra"
Die Walküre (The Valkyrie)
Now we come to the horned helmets. Wagner's operas are sometimes not considered enticing for opera novices: they are written on a huge scale, and musically and philosophically subtle. But if you can enter Wagner's epic universe of gods and mortals you might just fall in love with it. For many people, Wagner's works are the absolute pinnacle of operatic art. Highlights of Die Walküre include a shocking love duet between incestuous twins (beginning "Siegmund Heiß' Ich" – "My name Is Siegmund") and the famous "Ride Of The Valkyries" which opens Act 3.
Wagner: Die Walküre, WWV 86B - Concert version / Dritter Aufzug - The Ride of the Valkyries
Il Barbiere Di Siviglia (The Barber Of Seville)
Another comedy, famous for its impossibly thrilling crescendos (music which grows louder and louder). The plot of Rossini's Barber isn't difficult to follow – a nobleman tries to rescue a pretty girl from her tyrannical guardian with the help of a wily barber called Figaro – and the ensembles and arias have breathless, dazzling energy. Highlights include "Una Voce Poco Fa" ("A Voice Speaks In My Heart") and Figaro's "Largo Al Factotum" ("Make Way For The Handyman!").
Rossini: Il barbiere di Siviglia, Act I - No. 2, Aria. Largo al factotum
Die Zauberflöte (The Magic Flute)
Mozart's magical and mystical opera looks like a charming fairy tale on the surface – it's about a prince who must fight the forces of darkness to win his princess – but critics have been arguing about its real meaning for over two hundred years. It might be an occult allegory. It might be about Freemasons. The plot might even have just been a mistake. Whatever it is, the music is Mozart at his finest and one of his greatest operas. Highlights include the Queen of the Night's fury-aria "Der Hölle Rache" ("The Vengeance Of Hell") and the prince's love-struck aria "Dies Bildnis" ("This Image").
Mozart: Die Zauberflöte, K. 620 / Erster Aufzug - "Dies Bildnis ist bezaubernd schön"
Listen to Great Moments in Opera on Apple Music and Spotify.
---
Format:
UK English