Best Mozart Works: 10 Essential Pieces By The Great Composer
Discover our selection of the best Mozart works including opera, symphony, concerto and sonata masterpieces.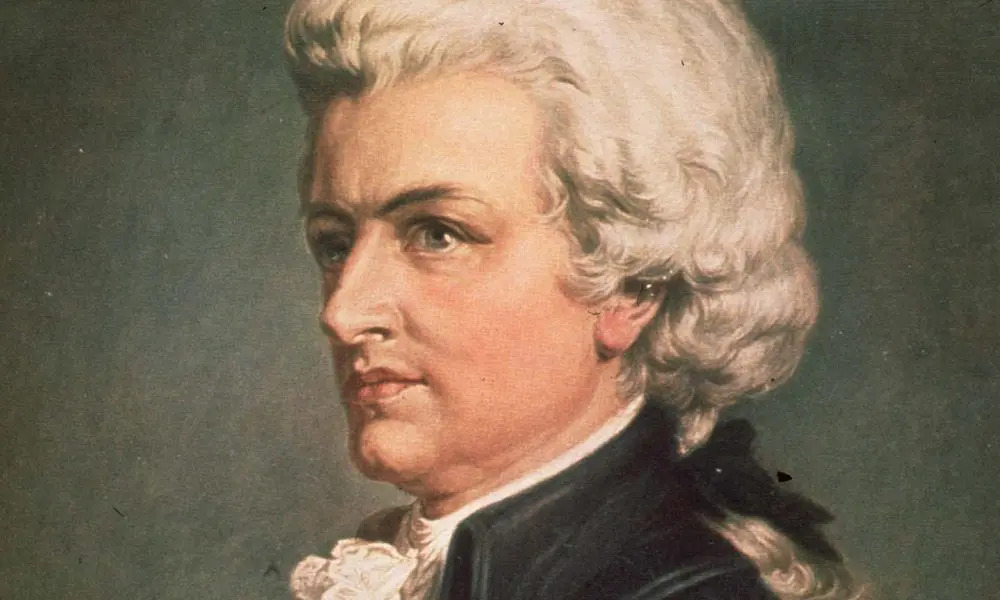 Wolfgang Amadeus Mozart is one of the greatest and most influential composers in the history of Western music. He composed over 600 works for all the musical genres of his day including operas, concertos, symphonies, chamber music and sonatas, and excelled in each one. Mozart was born in Salzburg on 27 January 1756 and was the son of Leopold Mozart, a successful composer, violinist and assistant concert master at the Salzburg court. He was a child prodigy and composed his first piece of music when he was only five years old. Leopold recognised his son's extraordinary talents and took him on several performing tours throughout Europe. At 17 Mozart was engaged as a musician at the Salzburg court but grew restless and travelled in search of a better position. While visiting Vienna in 1781 he was dismissed from his Salzburg position and chose to stay in Vienna where he composed many of his best-known symphonies, concertos and operas during his final years. He died on 5 December 1791, while working on his famous Requiem, at the age of 35. Discover our selection of ten of the best Mozart works including a range of opera, symphony, concerto, chamber, and piano masterpieces by the legendary composer.
Listen to the best of Mozart on Apple Music and Spotify.
'Overture' from The Marriage Of Figaro, K492
The Marriage Of Figaro (Le Nozze Di Figaro), premiered in 1786, is an ideal place to begin an exploration of the best Mozart works and the opera's 'Overture' sets its mood perfectly. It seems to have been Mozart's own idea to set the scandalous play by Pierre-Augustin Caron De Beaumarchais, which had already been banned in Paris and Vienna, but what cannot be spoken can sometimes be sung. A suitably adapted opera libretto by his new collaborator Lorenzo Da Ponte produced from the composer a score that matches the swiftly changing moods of this busy, intricate, and amorous comedy.
Mozart: Le nozze di Figaro, K. 492 - Overture
Symphony No.41 in C, K551 – Jupiter
If he was keeping count Mozart cannot have expected his 41st Symphony to be his last – but so it turned out. He certainly wrote nothing more complex than this brilliant, ambitious work, the finale of which offers a display of contrapuntal skills second to none in the whole of music. This is no mere showing off of technical knowledge however, but instead a revelatory demonstration of what can be achieved by combining thematic material in complex ways simultaneously. While the rest of the Symphony is first-rate, it is certainly the remarkable writing of the finale that has earned the piece the nickname of Jupiter, king of the gods.
Mozart: Symphony No. 41 In C, K.551 - "Jupiter" - 4. Molto allegro
Requiem Mass in D minor, K626
Our understanding of Mozart's Requiem is inevitably coloured by the fact that it was his final work, and that he died before he could complete it. Commissioned in a mysterious fashion by a nobleman who wished to pass it off as his own work, as a memorial to his wife, it has attracted a huge amount of myth and conjecture. It is, however, certain that Mozart was genuinely haunted by premonitions of death as he composed it, and that it was used – at least in part – as his own requiem.
Mozart: Requiem In D Minor, K.626 - 3. Sequentia: Lacrimosa
Quintet in A for Clarinet and Strings, K581
Mozart's affinity for the clarinet is evident in many of his works, but particularly in the late pieces that were written for his friend Anton Stadler to play. The Clarinet Concerto (1791) and the Clarinet Quintet (1789) both date from Mozart's full maturity, and testify not merely to Stadler's excellence as a player, but also to the sheer beauty Mozart could draw from this instrument – an expressive immediacy few later composers have matched. Something about the more intimate scale of the Quintet makes it unusually appealing as a sample of Mozart's chamber music.
Mozart: Clarinet Quintet in A Major, K. 581 - I. Allegro
Piano Concerto No.21 in C major, K467
Mozart was a great pianist, and initially made his name in Vienna as a composer of piano concertos that he wrote for himself to play at public concerts. Mozart's Piano Concerto No. 21 in C major was completed on 9 March 1785, just four weeks after the completion of his dramatic Piano Concerto No. 20 in D minor, and is one of his best-known and technically demanding concertos. The famous 'Andante' was featured in the 1967 Swedish film Elvira Madigan and, as a result, the work became widely known as the Elvira Madigan Concerto.
Mozart: Piano Concerto No. 21 in C Major, K. 467 - II. Andante
Die Zauberflöte (The Magic Flute), K620
A complex allegorical opera combining elements of fairy-tale quest and symbolic references to Freemasonry, The Magic Flute was Mozart's last opera to be staged. It forms an apt summation of the incredible variety of his art, with the diverse music allotted to all the different characters and situations displaying his outstanding range of invention and style. Comic and serious by turns this finally triumphant opera is one of the best Mozart works.
Mozart: Die Zauberflöte, K. 620 - Overture
Piano Sonata No.11 in A, K331/K300I
Probably composed in 1783 and published the following year Mozart's Sonata No.11 has become famous above all for its finale, the so-called 'Rondo Alla Turca', which is written in the percussive Turkish style that was well-known in Vienna due to the bands of Turkish musicians who would roam the streets and play in public. Mozart also made use of the style in his opera Die Entführung Aus Dem Serail (The Abduction From The Seraglio) of 1782. But there is more to the Sonata than that – the opening movement is a particularly clever and charming set of variations, while the slow movement is a graceful minuet and trio. As well as Mozart's original version the Sonata has become known via arrangements, and sets of variations, by later musicians such as Max Reger and Dave Brubeck.
Mozart: Piano Sonata No. 11 in A Major, K. 331 - III. Allegretto
Symphony No.36 in C, K425 – Linz
Mozart's ability to work fast is evidenced by his so-called Linz Symphony – it was composed in the Austrian city, on a journey back from Salzburg to Vienna in November 1783, to fulfil a commission from a local nobleman. It took the composer just four days to write the piece, which is a mature production full of compositional ingenuity and wit. There are four movements: the substantial first movement begins with a slow introduction, the second is a slow movement in siciliano rhythm (which has pastoral associations, though not necessarily Sicilian in origin), the third is a standard minuet and trio, and the fourth is a lively finale.
Mozart: Symphony No. 36 in C Major, K. 425 "Linz" - I. Adagio - Allegro spiritoso
Clarinet Concerto in A major, K 622
Mozart's Clarinet Concerto, widely regarded as the greatest clarinet concerto and his last instrumental work, was completed in October 1791, less than two months before the composer's death at the age of just 35. Mozart composed his Clarinet Concerto for the clarinettist Anton Stadler, who was the most gifted clarinettist in Vienna, and he performed the work at the premiere on 16 October 1791. It was the first clarinet concerto to be written by a major composer – however it wasn't strictly composed for the clarinet at all. Mozart originally composed the concerto for the basset clarinet.
Mozart: Clarinet Concerto in A, K.622 - 1. Allegro
Ave Verum Corpus, K618
Mozart composed this short motet, which is just 46 bars long, in the final year of his life while he was in the middle of writing his opera The Magic Flute. Ave Verum Corpus was composed to celebrate the feast of Corpus Christi and was written for his friend Anton Stoll who was choirmaster at the parish church in Baden, Austria. Such was the extraordinary harmonic appeal of the piece to 19th-century composers that Liszt made transcriptions for solo piano and organ and Tchaikovsky incorporated an orchestration of Liszt's transcription in his orchestral suite Mozartiana.
Mozart: Ave verum corpus, K. 618 (Live)
---
Format:
UK English