Best Schumann Works: 10 Essential Pieces By The Great Composer
Discover our selection of the best Schumann works including piano, symphony and song cycle masterpieces by the great composer.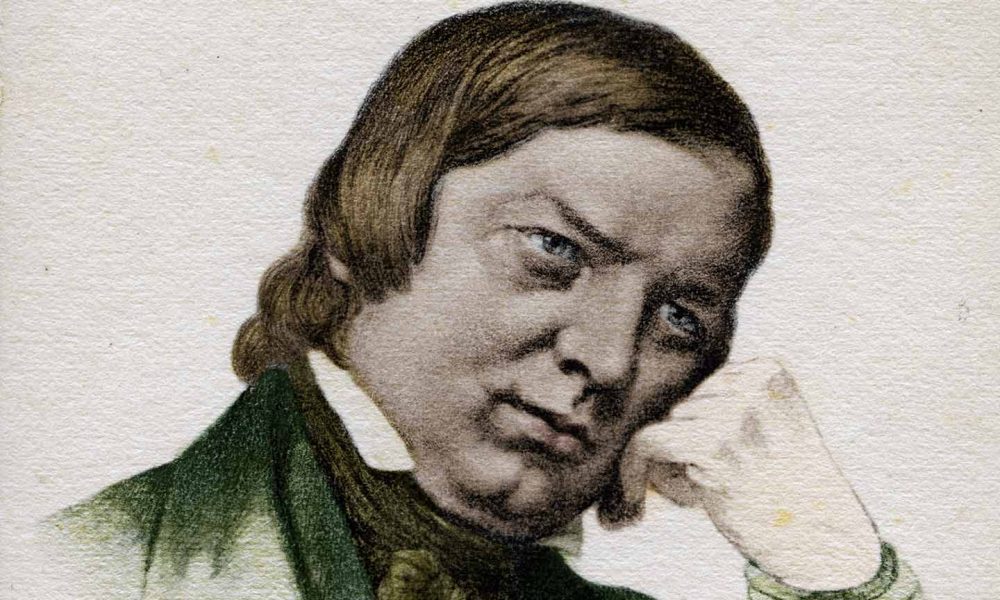 Robert Schumann is widely regarded as one of the greatest composers of the Romantic era. The originality of his work pushed emotional, structural, and philosophical boundaries.  Schumann's music is largely programmatic, meaning it tells a story (through music, not specifically through words).  Through the 1830s Schumann wrote a vast quantity of piano music which included pictorial cycles with literary or personal associations such as Papillons, Carnaval, and Davidsbündlertänze. Schumann devoted the year of 1840 almost exclusively to songs and his song cycles included Dichterliebe and Frauenliebe Und-Leben. Schumann next turned his attention to chamber music. Between 1841 and 1842 he wrote three string quartets, a piano quartet, and a piano quintet of sheer genius. As time went on, he attempted larger forms – choral works, the opera Genoveva and four symphonies. Schumann's musical influence extended decades into the future – his impact on Brahms, Liszt, Wagner, Elgar and Fauré, and beyond, is immeasurable.
Listen to the best of Schumann on Apple Music and Spotify.
Carnaval
Carnaval is a set of twenty captivating piano miniatures representing masked revelers at Carnival, a festival before Lent, including musical portraits of Paganini and Chopin. Carnaval showcases virtually all of the young Schumann's personal and musical characteristics in one form or another and a number of the pieces are musical portraits of the composer's friends and important contemporaries.
Schumann: Carnaval, Op. 9 - 14. Reconnaissance
Kreisleriana
Kreisleriana is a set of eight solo piano pieces dedicated to Chopin and inspired by a character from stories by German Romantic writer E.T.A. Hoffmann. Schumann regarded Kreisleriana as one of his finest compositions and the work remains one of the staples of the romantic solo piano repertoire.
Schumann: Kreisleriana, Op. 16 - 1. Äusserst bewegt
Kinderszenen
Kinderszenen is a set of thirteen delightful vignettes for piano nostalgically recalling Scenes From Childhood, not to be confused with the later Album For The Young, which was designed specifically for children to play! 'Träumerei' ('Dreaming'), No. 7, is one of Schumann's best-known pieces.
Schumann: Kinderszenen, Op. 15 - 7. Träumerei
Études Symphoniques
Piano variations of overwhelming mastery and surprising spontaneity given that Schumann spent several years on the work. The Études are considered to be one of the most difficult works for piano by Schumann (together with his Fantasy In C and Toccata) and in the entire piano repertoire.
Schumann: Symphonic Studies, Op. 13 - Theme
Piano Concerto
The Piano Concerto In A Minor, Op. 54, is the only piano concerto written by Schumann and one of the most intimate of his large-scale works. His wife Clara observed that, "The piano is so skilfully interwoven with the orchestra, it is impossible to think of one without the other."
Schumann: Piano Concerto in A Minor, Op. 54 - III. Allegro vivace
Symphony No.3 ('Rhenish')
Symphony No 3 ('Rhenish') is one of Schumann's last great masterpieces. The 'Rhenish' Symphony was inspired by Schumann's happy memories of a trip to the Rhineland with his wife Clara. Traditionally symphonies have only four movements but in this work Schumann expanded the conventional structure to five movements. The 'Rhenish' Symphony's themes would later be reworked by Brahms in his 'Symphony No. 3'.
Schumann: Symphony No. 3 in E flat, Op. 97 - "Rhenish" - 1. Lebhaft
Symphony No. 4
Schumann's desire to fully integrate the symphony reaches its apex in Symphony No. 4, the most formally innovative of his symphonies. In every movement threads of the original theme remain present and important to the structure of the entire symphony. The four movements are to be played without any break and collectively form a single large-scale formal design.
Schumann: Symphony No. 4 in D Minor, Op. 120 - III. Scherzo (Live)
Dichterliebe
Dichterliebe ('A Poet's Love'), a classic setting of 16 poems selected from Heinrich Heine's popular Buch Der Liede, is widely considered to be Schumann's best song cycle. The set of songs are an expression of Schumann's love for his wife Clara but also of their struggle, as Clara's father opposed their marriage. The happiness in the first four songs is followed by the onset of despair and disillusion in the next four songs.
Schumann: Dichterliebe, Op. 48 - I. Im wunderschönen Monat Mai
Frauenliebe Und-Leben
Frauenliebe Und-Leben ('A Woman's Love And Life') is the most ravishingly inspired of Schumann's song cycles, which magically conveys a woman's unfailing devotion to her husband. The eight poems in this cycle present an evolving perspective on love and life, describing a woman's love for her man from first meeting, to their marriage, and his death.
Schumann: Frauenliebe und -leben Op. 42 - 6. Süsser Freund, du blickest mich verwundert an
Piano Quintet
Schumann's Piano Quintet In E Flat Major is considered one of his finest compositions and a major work of nineteenth-century chamber music. The piece, composed for piano and string quartet, revolutionized the instrumentation and musical character of the piano quintet, and this instrumentation was later popularised by notable composers including Brahms, Franck, Dvorak, and Elgar.
Schumann: Piano Quintet in E flat, Op. 44 - 1. Allegro brillante
Discover more of our articles collecting the best works of composers through the ages.
---
Format:
UK English