Best Brahms Works: 10 Essential Pieces By The Great Composer
Brahms was one of the greatest composers of the Romantic era – the best Brahms works include symphonies, concertos and piano masterpieces.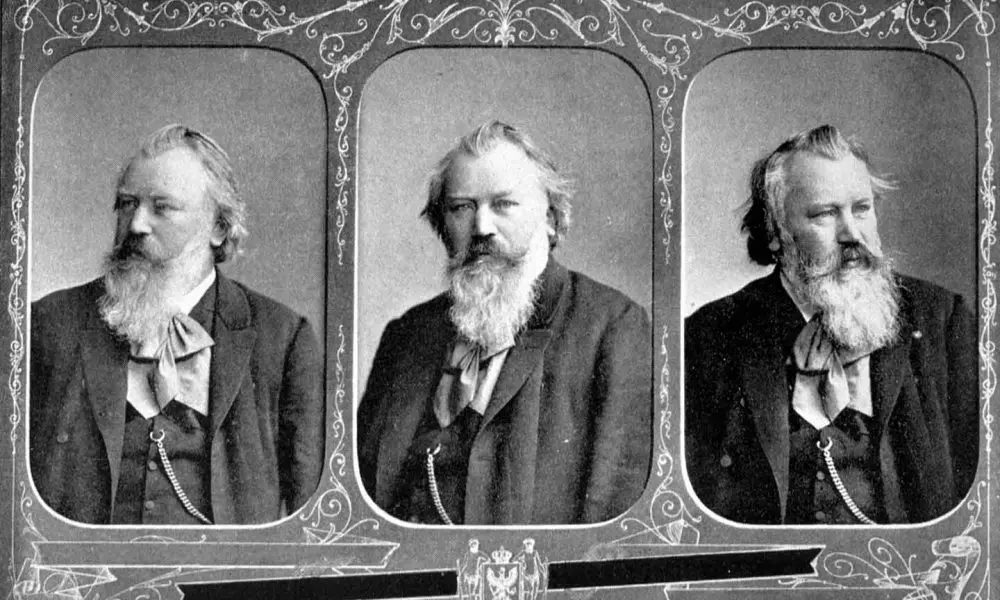 Brahms (7 May 1833 – 3 April 1897) is a composer with two faces: he simultaneously looks back to the musical past and gazes forward into its future. Reviving and enlarging the classical principles of Haydn, Mozart, and Beethoven, his music was once dismissed as conservative, a reaction against the "new music" of Liszt and Wagner. Yet his astonishing powers of motivic development and variation would eventually influence Schoenberg. Brahms blended Beethovenian dynamism, Schubertian lyricism, a love of German folk song, and the strict contrapuntal mastery of the Baroque into a synthesis of phenomenal richness. His example was as vital as Wagner's in the creation of the music of the modern era. Brahms, a child of the Romantic era, combined the movement's key principles of Sturm und Drang ("Storm and Stress") with an understanding of Classical structure. He had a deep knowledge of Baroque style – particularly the works of Schütz, Gabrieli, and Handel – a rare interest for a composer of this period, and a profound respect for tradition.
Listen to the best of Brahms on Apple Music and Spotify.
Symphony No.1
From the time of his Symphony No. 1 (completed in 1876) Brahms' place in musical life was assured. Brahms felt so intimidated by Schumann's prediction that he was the man destined to "take over the mantle of Beethoven" that he was 43 before finally going public with his first symphony. Liszt, Wagner, and their supporters felt Beethoven had already said all that could be said in this, the grandest of orchestral forms, so the eventual appearance of Brahms's Symphony No. 1 in 1876, after a long and difficult gestation going back to the early 1860s, was a major event.
Brahms: Symphony No. 1 in C Minor, Op. 68 - IV. Adagio - Piu andante - Allegro non troppo, ma...
Symphony No.4
Brahms's final symphony combines intellectual rigor with an affectionate warmth that featured increasingly in his late music, climaxing in a valedictory set of variations on a Bach theme. This symphony contains some of the darkest and deepest music in the 19th century, and the journey from Brahms's first symphony to his fourth is from optimism to pessimism.
Piano Concerto No.1
Brahms composed his first piano concerto in 1858 and the work was premiered in Hannover the following year. The Piano Concerto No. 1 was unbelievably booed and hissed at by early audiences but has since established itself as one of the greatest and most frequently performed piano concertos in the world.
Brahms: Piano Concerto No. 1 in D Minor, Op. 15 - I. Maestoso
Violin Concerto
Brahms's solo Violin Concerto was written in 1878 for the composer's close friend Joseph Joachim – known in his day as "the king of violinists". A work exemplifying Brahms's customary perfectionism, it is poised midway between the emotional storminess of his early works and the autumnal beauty and generosity of his later ones. Its challenges are vast and no self-respecting solo violinist can fail to have a try at it.
Brahms: Violin Concerto in D Major, Op. 77 - I. Allegro non troppo (Cadenza by Joseph Joachim)...
Piano Quintet In F Minor
One of Brahms's finest works in any genre, the Piano Quintet began life as a two-cello string quintet, then became a 2-piano sonata before evolving into a quintet for piano and string quartet. When conductor Hermann Levi heard the work he wrote to Brahms, "The quintet is beautiful beyond measure … a masterpiece of chamber music".
Brahms: Piano Quintet in F minor, Op. 34 - II. Andante, un poco adagio
Ein Deutsches Requiem
Brahms was deeply affected by his mother's death in 1865 and his major choral work Ein Deutsches Requiem ('A German Requiem'), an epic meditation on life and the after-life, was written partly in her memory and partly in memory of his most devoted supporter Robert Schumann. First performed in Bremen in 1868, and soon heard throughout Europe, the German Requiem laid the foundation of Brahms's international reputation.
Brahms: Ein deutsches Requiem, Op. 45 - I. Selig sind, die da Leid tragen
Hungarian Dances
Even the imperiously intellectual Brahms liked to relax from time to time, most memorably in the form of an attractively varied series of 21 Hungarian Dances composed between 1852 and 1869. They are among Brahms's most popular works and are based mostly on Hungarian themes.
Brahms: 21 Hungarian Dances, WoO 1 - No. 5 in F-Sharp Minor: Allegro (Arr. for Piano Duet)
Variations On A Theme By Haydn
Based on a theme ('Chorale St. Antoni') Brahms discovered in Haydn's 'Divertimento In B Flat', this endlessly resourceful and highly attractive work is rounded off by a majestic passacaglia. It is often said to be the first independent set of variations for orchestra in the history of music, although there is at least one earlier piece in the same form.
Brahms: Variations on a Theme by Haydn, Op. 56a - Finale: Andante
Klavierstücke op. 116-119
The Klavierstücke, dedicated to Clara Schumann, are some of the most beloved compositions that Brahms wrote for solo piano. The piano was the instrument through which Brahms often revealed his most intimate and revealing musical thoughts. His crowning achievement is enshrined in the pages of his last four sets of piano miniatures, all composed in 1892. Here, passion and tenderness combine in the smallest of spaces.
Brahms: 6 Piano Pieces, Op. 118 - No. 6, Intermezzo in E-Flat Minor
Four Serious Songs
Brahms was unquestionably one of the finest of all lieder composers, although rarely did he achieve such emotional poignancy and mesmerizing eloquence as in the Four Serious Songs.
Brahms: 4 Ernste Gesänge, Op. 121 - 1. Denn es gehet dem Menschen
Discover more of our articles collecting the best works of composers through the ages.
Format:
UK English