Discover Yiruma's Inspirations Behind New EP 'Room With A View'
Pianist and composer Yiruma spoke to uDiscover Classical about the inspirations behind his latest release 'Room With A View'.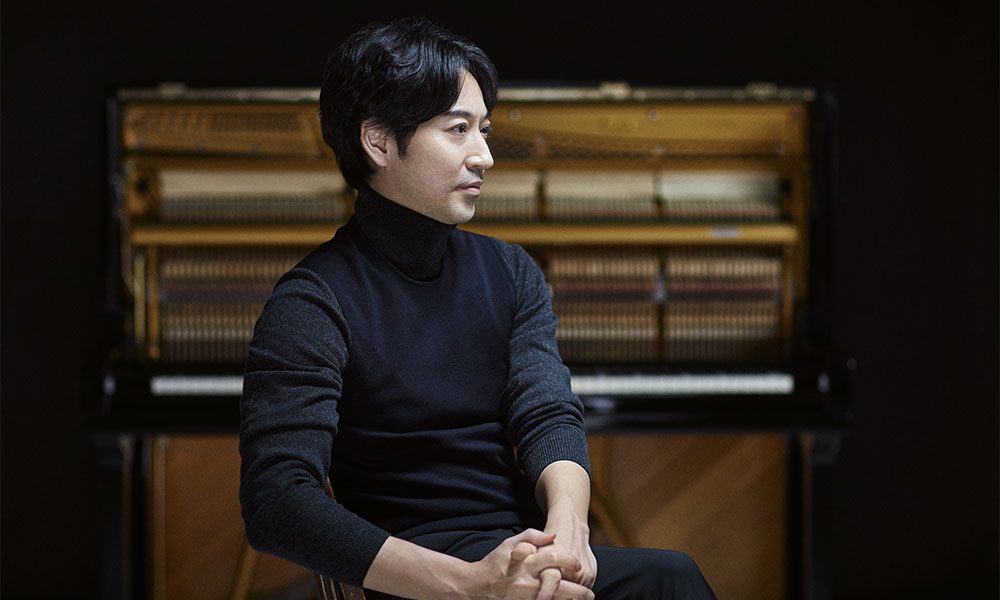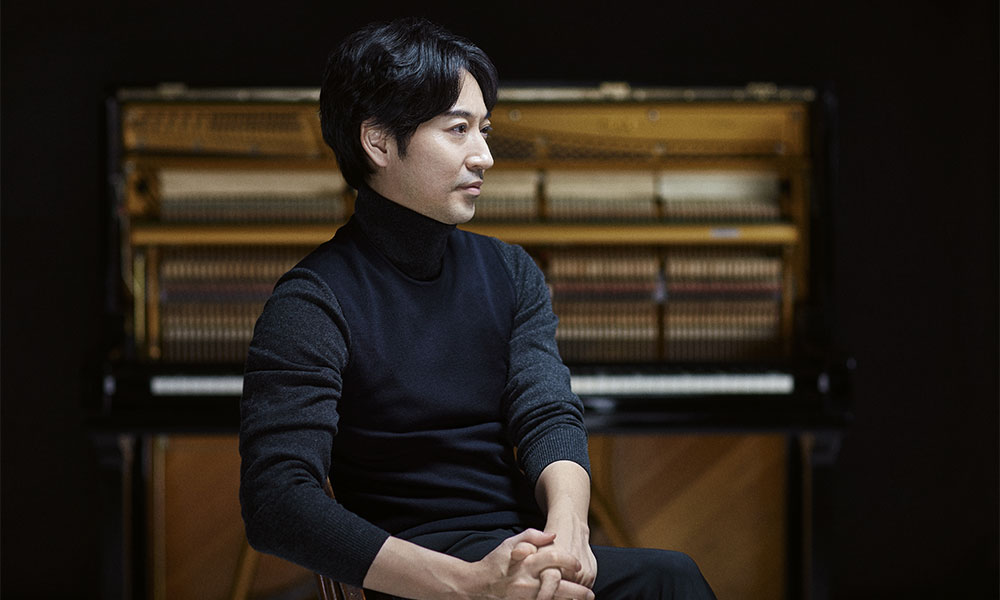 Being in an enclosed space can inspire many emotions. For the claustrophobic, it could be painful, while others draw comfort from the set parameters of a single room, savouring any opportunity for solitude. "I like to spend time alone, inside," says Yiruma – explaining the inspiration behind his latest EP Room With A View which has been digitally released. "I wrote this album while I was staying in a small town in the south of Italy last year. The scenery was beautiful." But Room With A View is more than a tribute to picturesque surroundings: through his music, Yiruma explores what it feels like to be indoors, capturing the stillness – and occasional loneliness.
Listen to Yiruma's Room With A View right now.
Discover Yiruma's Inspirations Behind New EP 'Room With A View'
Yiruma (b.1978) grew up in South Korea before moving to the UK aged 10 to attend the Purcell School of Music in Surrey. "I struggled to make friends – I spent a lot of time in my dormitory," he remembers. "But these are past memories; when time passes, everything becomes beautiful – even sadness. Experience is a remedy." While he was living in England, Yiruma's mother decorated his bedroom yellow. "I didn't like it initially," laughs Yiruma, "but every day, the light would come in, and, despite the British weather, I felt warm. I came to feel so comfortable and safe in that space." The house went on to inspire 'From The Yellow Room', and a new arrangement of this work ('Yellow Room') is featured on Room With A View. The UK features again in 'Berrylands Road', which is named after the street Yiruma lived on during his time in London. (He studied composition at King's College under contemporary music colossus Harrison Birtwistle.) Listen to Yiruma explaining his inspirations behind Room With A View.
[이루마 official] Room with a view 곡 소개 영상
"Music helps the imagination – these are pieces to calm and support the listener"
Many of us have been spending more time indoors in recent months, and, although Room With A View was written before the pandemic, Yiruma believes that, through music, we can find comfort within our own four walls. "Music helps the imagination – these are pieces to calm and support the listener,'" he says, "the entire album is scored for solo piano, which makes it very personal."
Yiruma's distinctive style combines Western post-classical music with the composer's Korean heritage, resulting in a blend of folk-pop and minimalistic piano. Room With A View has a reflective, meditative quality, centred around sparsely textured melodies set in the middle register.
Yiruma - Room With A View
"Classical music is my biggest influence"
"Classical music is my biggest influence,'" says Yiruma. "It may be old, but there's always something new to discover. Schoenberg once said of Stravinsky's music: "You're just refitting and refurbishing the old s***". Stravinsky was really angry and asked, "What's wrong with that?!" That's what composers need to do. That's what I'm doing right now. The music is already there; it's already been written. I'm just rewriting it with my own words."
Words are important to Yiruma – the composer is a big fan of Korean poetry – and previous work, such as his album Poemusic, has explored the connections between the two art forms. Yiruma is also a successful songwriter and has written chart-topping singles for several major K-pop stars, including 2AM, Ailee and Baek Ji-Young. In fact, the composer is well established: next year marks the 20th anniversary of his first-ever album Love Scene. The follow-up collection, First Love, included 'River Flows In You', which Classic FM dubbed 'the "Clair de Lune" of the 21st century'. Yiruma doesn't shy away from the romance of his music, and even played 'River Flows In You' at his own wedding. The piece's popularity continues to grow; earlier this summer Yiruma performed the work as part of a live streamed concert in Korea – the YouTube video currently has over one million hits. One fan wrote: "I've been listening to his pieces for 13 years and they still got me… long live Yiruma."
Yiruma - May Be + Kiss The Rain + River Flows In You | kiwa LIVE session
"Wherever you are, you can see something beautiful when you listen to music"
To celebrate his two decades in the biz, Yiruma is rearranging some of his back catalogue for orchestra. There's an enormous appetite for his gently melodic – unashamedly sentimental – works, and Yiruma is excited about the possibility of expanding the colour and timbre. "I am depending on my imagination during these reworks. It's amazing how the sound can move in different directions." Yiruma's retrospective album The Best: Reminiscent 10th Anniversary, released in 2011, has topped Billboard's Classical Albums Chart for the past 22 weeks, and in South Korea Yiruma continues to hold records for both the largest audience at a single concert. He now has over two million monthly listeners on Spotify and over two billion streams.
The composer believes that music can be transformative. "Recently, one of my listeners told me that they have a terrible view out of their window but when she closes her eyes and listens to my music, she can imagine the places she wants to be." He added, "Wherever you are, you can see something beautiful when you listen to music." Immerse yourself in Yiruma's pianistic panoramas and melodic mountainscapes – without leaving your room.
Yiruma's EP Room With A View has been digitally released.
Do you want to be the first to hear the latest news from the classical world? Follow uDiscover Classical on Facebook and Twitter.
Format:
UK English