Best Female Composers Of All Time
Who are the best female composers in classical music? Discover our selection of the greatest female composers throughout history.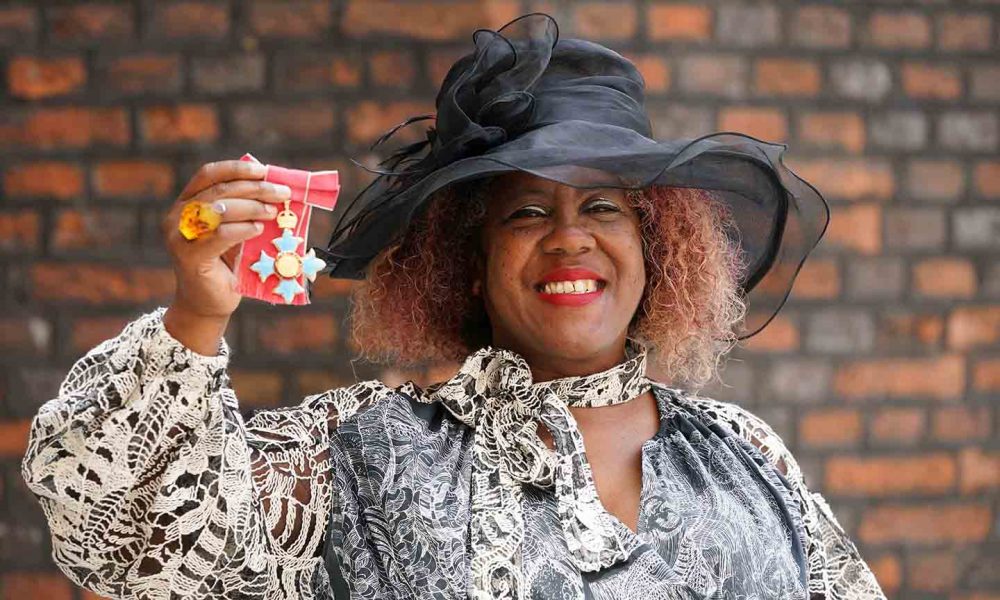 Composers who are female are not rare. They are just too rarely performed, even today. For every one of the 22 composers below, we've had to leave out at least five others who deserve to be here too. Please use this list as a starting point for exploring their work. Scroll down to discover our selection of the best female composers to celebrate Women's History Month and International Women's Day!
Listen to Romance – The Piano Music Of Clara Schumann, performed by Isata Kanneh-Mason, on Apple Music and Spotify.
Clara Schumann (1819-1896)
Let's begin with the 19th-century superwoman who has become a symbol for all the neglected female composers of history: Clara Schumann, née Wieck.
Far from being mere sidekick to her famous husband Robert, Clara, one of the best female composers, was more celebrated than he was when they married. She had been an internationally lauded virtuoso pianist since her early teens, a prodigy whose competitor in chief was Franz Liszt himself. And she composed, plentifully.
She began to write a demanding and groundbreaking piano concerto when she was just 13 – the slow movement, featuring a solo cello, may later have influenced her friend Brahms, who used one in his Piano Concerto No. 2. While still in her teens she wrote a plethora of solo piano pieces and songs, and in her thirties pieces for violin and piano plus a superb Piano Trio. Sadly, after Robert's death she virtually gave up composing; the mix of agonising bereavement and the pressures of providing for seven children meant she had neither the time nor the inclination. Her musical voice is extremely different from Robert's, perhaps closer to Mendelssohn or Chopin, but indubitably her own.
C. Schumann: Piano Concerto in A Minor, Op. 7 - 1. Allegro maestoso
Now, back to the beginning …
Hildegard of Bingen (c1098-1179)
Also known as Saint Hildegard or the Sibyl of the Rhine, Hildegard, a German Benedictine abbess, was a writer, mystic, poet, philosopher and one of the greatest female composers. All her life she saw a vision of light which for her translated into human activities: 'The light which I see thus is not spatial, but it is far, far brighter than a cloud which carries the sun … I call it 'the reflection of the living Light.' And as the sun, the moon, and the stars appear in water, so writings, sermons, virtues, and certain human actions take form for me and gleam." Her works include a musical morality play, Ordo Virtutum, which included 82 songs, alongside 69 other compositions.
Prologue: Qui sunt hi, ut sub nubes?
Barbara Strozzi (1619-1677)
The illegitimate daughter of the poet Giulio Strozzi, Barbara Strozzi grew up steeped in the artistic world of 17th-century Venice. A single mother of three children, she remarkably managed to avoid being labelled a courtesan, often the fate of women of artistic accomplishment then. She became one of the first women to publish secular music under her own name; most of her pieces are vocal, demonstrating minute attention to detail and almost preternatural sensitivity to the texts. She could stretch the expressive capabilities of her music to the last degree to evoke the appropriate emotion. Try 'Lagrime Mie' and the lament 'L'Eraclito Amoroso'.
Strozzi: Cantate, Ariette e Duetti, Op. 2 - L'Eraclito amoroso (Udite amanti)
Marianna Martines (1744-1812)
Marianna Martines grew up in the centre of Vienna, where the librettist Metastasio was the family lodger; the teenage Joseph Haydn, evicted from the Stefansdom choir when his voice broke, lived in the attic. Immensely gifted as singer, pianist and composer, she played duets with Mozart, who was a frequent guest along with Haydn at her weekly salons. Her harpsichord playing was likened to CPE Bach's and she often performed to Empress Maria Theresa. Like Strozzi, she evaded marriage, living with her sister (and Metastasio until his death) and devoted her life to music, her output including plentiful choral music from masses to secular cantatas.
Il primo amore - Cantata: II. Sol che un istante (Aria)
Maria Anna ('Nannerl') Mozart (1751-1829)
To be Wolfgang Amadeus Mozart's sister is a fate that speaks volumes. As children the pair were paraded around the royal courts of Europe by their proud father, Leopold; some who heard them considered Nannerl's talent even more astonishing than that of her little brother. Yet when approaching marriageable age, Nannerl was confined to the family home in Salzburg, awaiting an offer, while Wolfgang fought his own battles en route to stardom. She eventually married a magistrate and settled in her mother's former home in St Gilgen. After her husband's death she became a music teacher in Salzburg. Her compositions – though plentiful in her youth – have not survived.
Mozart's Sister (2011) HD Movie Trailer
Louise Farrenc (1804-1875)
In mid 19th-century Paris, instrumental music was overshadowed by gargantuan-scale opera, which made Louise Farrenc's career somewhat unusual. Most of her works were either orchestral – including three symphonies, currently enjoying quite a renaissance – or for chamber ensemble. Her style was much closer to the style of the Viennese or German early romantics, notably Schubert or Weber, than to her French contemporaries. She was one of the first female professors at the Paris Conservatoire, where for decades she taught piano. Although she had enjoyed a strong career and that rarity, a home life as well, she ceased composing after the death of her daughter.
Symphony No. 1 in C Minor, Op. 32: I. Andante sostenuto - Allegro
Fanny Mendelssohn (1805-1847)
The eldest of the four Mendelssohn siblings, Fanny, one of the greatest female composers, shared her brother Felix's prodigious talent and splendid cultural education, until their father decreed that for a girl music could only be an "ornament" to family life. Fanny disagreed. So did her husband, the artist Wilhelm Hensel, who every morning placed a piece of blank manuscript paper on her stand, ready for her to fill with music. Some of her Lieder were published under Felix's name – and embarrassment ensued when Queen Victoria's favourite of his songs turned out actually to be by Fanny. Conducting a choir, holding house-concerts in Berlin and never ceasing to compose, Fanny had just gained the confidence to publish works under her own name when she died, aged 42. Try her stunning Piano Trio, String Quartet and piano cycle Das Jahr (The Year, or The Seasons).
Piano Trio in D Minor, Op. 11: III. Lied: Allegretto
Pauline Viardot (1821-1910)
One of the most celebrated opera singers of the 19th century, the Spanish-born Pauline Viardot, née Garcia, knew everyone who was anyone in the cultural world of Europe: she sang to Chopin's accompaniment, had piano lessons with Liszt, was friends with Clara Schumann, sang the first rendition of Tristan und Isolde Act II at the piano with Wagner as Tristan, and later nearly became Fauré's mother-in-law. Moreover, she was a magnificent composer: her songs are among the finest of their time (frankly she could wipe the floor with Gounod), overflowing with melodic inspiration, and she wrote three operettas with librettos by her lover Ivan Turgenev, notably the excellent Le Dernier Sorcier. Her violin and piano music was written for her son, Paul, a fine violinist.
Le dernier sorcier, Act I: Compagnes ailées
Dame Ethel Smyth (1858-1944)
The English composer and suffragette Ethel Smyth, one of the greatest female composers, had to battle her parents in order to pursue her musical studies, but was at last able to go to the Leipzig Conservatoire. Brahms mistook her early songs for the work of the male composer who had sent them to him, again incredulous a woman could write such good music. Her work included many operas, choral pieces, a concerto for violin and horn, numerous songs and piano works. In 1912 she spent two months in Holloway Prison for direct action with the suffragette movement; ten years later she became the first female composer to be awarded the DBE. Her feminist activities dovetailed with her music in the form of March of the Women, a song from 1910 that today has become emblematic of all she stood for.
Songs of Sunrise: No. 3, The March of the Women. "Shout, Shout, Up with Your Song!"
Margaret Ruthven Lang (1867-1972)
Margaret Ruthven Lang was the daughter of a prominent Boston musician. Her first compositions were published in the 1890s and she maintained a prominent career until 1919, writing in many genres and becoming the first woman to have a composition played by a major American symphony orchestra. Her long life also led to her becoming the longest-ever subscriber to the Boston Symphony Orchestra, which put on a concert to celebrate her 100th birthday. She gave up composing to devote herself to religious work after World War I. Many of her songs survive, but horrifically she destroyed many of her own works.
An Irish Love Song, Op. 22
Amy Beach (1867-1944)
The American pianist and composer Amy Beach found that upon marriage she was expected to limit her public performances to two a year. Her husband disapproved of her studying composition with a tutor; she was therefore largely self-taught. Her Mass in E flat was premiered in 1892 by the Handel and Haydn Society of Boston, its first performance of a major work by a woman. Many of her compositions, rich in late-romantic musical language, were on a similarly ambitious scale, including a magnificent piano concerto, a piano quintet, a violin and piano sonata and about 150 songs. Her Gaelic Symphony of 1896 propelled her to recognition as one of the 'Boston Six' or 'Second New England School' composers. After her husband's death in 1910 she reinvented her musical life in America and Germany.
Symphony in E Minor, Op. 32, "Gaelic Symphony": II. Alla siciliana - Allegro vivace - Andante
'Poldowski' (1879-1932)
'Poldowski' is a pseudonym for Regine Wieniawski, daughter of the violinist Henryk Wieniawski. Born and raised in Brussels, she was well known as a pianist and for compositions that impressed with their sensitivity, sophistication and magical atmospheres. In 1901 she married an English aristocrat, becoming Lady Dean Paul; after the death of her infant first son a few years later, she began to use the name Poldowski. During the 1920s she moved in elite musical circles in London, where Henry Wood conducted some of her orchestral works. She also opened a haut couture boutique. Her songs, notably her settings of Verlaine, are her crowning glory – though some orchestral pieces await rehabilitation.
Rebecca Clarke (1886-1979)
Born in Harrow to an American father and German mother, Rebecca Clarke, one of the greatest female composers, was one of Charles Villiers Stanford's first female composition students at the Royal College of Music, where she also concentrated on the viola. Her father threw her out of the family home, effectively forcing her to become a professional violist. She moved to the US, where she entered her Viola Sonata for a competition sponsored by Elizabeth Sprague Coolidge. It was mistaken for the work of Ernest Bloch, reporters refusing to believe that a woman could compose such an excellent piece. Clarke wrote numerous songs and chamber pieces, but nothing for orchestra. She did not receive due recognition until the 1970s, when a music critic interviewing her about Dame Myra Hess, with whom she had often worked, discovered her music at long last.
Viola Sonata: I. Impetuoso
Florence Price (1887-1953)
Florence Price, one of the best female composers, was a child prodigy, her first composition published when she was 11. She became a professor of music, first in Arkansas and later in Chicago, where the Chicago Symphony Orchestra played her Symphony in E minor in 1933; thus she was first African-American woman whose work was performed by a major American orchestra. She often drew on the musical heritage of Black Americans, from spirituals to ragtime, and during her lifetime she gained much acclaim. Her friends and colleagues included the poet Langston Hughes and the contralto Marian Anderson. After her death, however, her tonal music did not fit fashionable contemporary styles and she was all but forgotten. A treasure-trove of her manuscripts turned up in 2009 in a run-down house in St Anne, Illinois, including her Symphony No. 4 and two violin concertos. Her music is now enjoying a welcome revival.
Price: Symphony No. 1 in E Minor - III. Juba Dance. Allegro
Lili Boulanger (1893-1918)
A child prodigy who was studying at the Paris Conservatoire by the age of five, Lili Boulanger, one of the greatest female composers, became the first woman ever to win the Prix de Rome, France's premier composition award. She fell ill with what appears to have been Crohn's Disease in her teens; knowing that her lifespan would be limited, she set about writing as much music as she possibly could in the little time she had left. On her deathbed, aged 24, she was dictating her compositions to her sister, Nadia, who became one of the 20th century's most important musical pedagogues. The despair of World War I seems reflected in Lili's Psalm 130 'Du fond de l'Abîme' (1917). A powerful, intelligent voice which reflected influences such as Debussy, while also anticipating a grittier modernism, Lili Boulanger's death aged 24 was an immeasurable loss.
Psaume 130. Du fond de l'abîme
Elizabeth Maconchy (1907-1994)
Born in Hertfordshire in 1907, Elizabeth Maconchy grew up in England and Ireland before becoming a pupil of Charles Wood and Ralph Vaughan Williams at the Royal College of Music, aged 16. 'RVW' notably accepted female composition students in an era when they were still rare – he also taught Grace Williams and Ina Boyle, among others. Nevertheless, he "quietly suffocated" Maconchy's longing to study with Bartók. Her admiration for that composer's music and her adoption of influences from central Europe fed into a personal language that possessed a refined, clear-edged modernism. Though no stranger to hints of romanticism, reflected in works such as her Nocturne for Orchestra, she was in her element writing with cool-headed clarity for chamber ensemble and created a cycle of 13 string quartets that are sometimes likened in significance to Shostakovich's. She once remarked: "For me, the best music is an impassioned argument." In 1930 she married William LeFanu, who nursed her through when she fell seriously ill with tuberculosis. She juggled her composing with a traditional family life, raising two daughters, making jam and sometimes falling asleep over her work. Her younger daughter, Nicola LeFanu, is now a prominent composer.
String Quartet No. 8: II. Scherzo- Allegro molto
Grazyna Bacewicz (1909-1969)
The prolific Polish composer Grazyna Bacewicz was well known as a violinist, becoming leader of the Polish Radio Orchestra in Warsaw in the mid 1930s. Born in Łodz, she studied in Paris with Nadia Boulanger and the violinist Carl Flesch. World War II found her taking musical activities underground in Warsaw, before she and her family fled to safety in Lublin. She became a professor at the State Conservatory in Łodz, but devoted herself solely to composition after a car accident in 1954 curtailed her other activities. Her music is dynamic, passionate and overflowing with inventiveness, including works for solo violin to chamber music, virtuosic piano sonatas, many orchestral works and no fewer than seven violin concertos.
Violin Concerto No. 1: I. Allegro
Sofia Gubaidulina (b1931)
Gubaidulina, 90 this year, is one of the most important Russian composers of the later 20th century and early 21st. Studying at the Kazan Conservatory, she ran major risks by allowing spiritual and religious influences into her works and experimenting with modernist techniques such as alternative tunings; soon she was censured by the Soviet authorities. Shostakovich, however, encouraged her to stay true to her own voice. After the Iron Curtain fell, she quickly became an internationally celebrated figure and in 1992 settled in Germany. Her sizeable catalogue ranges from solo piano compositions to some 30 film scores. In 2019 she was awarded the Gold Medal of the Royal Philharmonic Society in London.
Gubaidulina: Offertorium - Concerto For Violin And Orchestra
Kaija Saariaho (b1952)
A poll in BBC Music Magazine in 2019 named Saariaho as today's greatest living composer. Born in Helsinki, she now lives in Paris, where she worked with Pierre Boulez's IRCAM studio in the 1980s. She often melds together instrumental and electronic writing, though also creates music for each individually. During her studies she found her teachers' insistence on strict serialism oppressive and moved instead towards "spectralism", a fantastically polyphonic soundworld. Her music carries listeners into a personal, rarified sphere, exemplified by her opera L'Amour de Loin (Love from Afar) which has been staged around the world including at the Metropolitan Opera.
L'Amour de loin: Deuxième acte. Deuxième tableau : L'Amour de loin. Le Pèlerin : "Rien ne...
Errollyn Wallen (b1958)
Born in Belize and raised in London, Errollyn Wallen crosses genres effortlessly, from performing as a singer-songwriter to writing multiple operas, and from the influence of Bach – whom she terms her role-model for his work ethic – to that of African music and of spirituals: notably, her Mighty River for orchestra was premiered by the Philharmonia on the 200th anniversary of the Abolition of the Slave Trade Act in 2007. Technically demanding, communicatively engaging, her recent music has included a lyrical and extrovert Cello Concerto and, as recorded in a live performance by Chineke!, the glittering Concerto Grosso.
Unsuk Chin (b1961)
Classical music's centre of gravity is increasingly shifting towards the Far East and Unsuk Chin, from South Korea, has emerged as a force to be reckoned with. Her dazzling scores push at the bounds of possibility and have won her a string of major awards. "My music is a reflection of my dreams," she says. "I try to render into music the visions of immense light and of an incredible magnificence of colours that I see in all my dreams." Her opera Alice in Wonderland (2004-7) was staged at the Los Angeles Opera and was termed "as anarchic and surreal as the book itself"; among her orchestral works, six concertos, including Šu for sheng and orchestra, are striking pieces that combine influences from east and west into a vivid personal kaleidoscope.
Roxanna Panufnik (b1968)
British composer, Roxanna Panufnik creates music that often seeks to unify different cultures and faiths. Her influences include a book of Polish folksongs that her father, the composer Andrzej Panufnik, gave to her, which sparked her passion for researching different musical cultures around the world. Her breakthrough piece was her Westminster Mass (2000), since when she had been much celebrated for her vocal and choral music, but she is no less active in the instrumental sphere, notably for Four World Seasons, written for violinist Tasmin Little and the London Mozart Players. Her Songs of Darkness, Dreams of Light was commissioned for the Last Night of the Proms in 2018. Her musical language is harmonically lavish, warmly expressive, and often has a bitonal edginess, making it immediately recognisable.
Roxanna Panufnik: Four World Seasons
---
Format:
UK English