Best Mendelssohn Works: 10 Essential Pieces By The Great Composer
Discover our selection of the best Mendelssohn works including 'The Hebrides Overture', the 'Scottish Symphony' and his 'Violin Concerto'.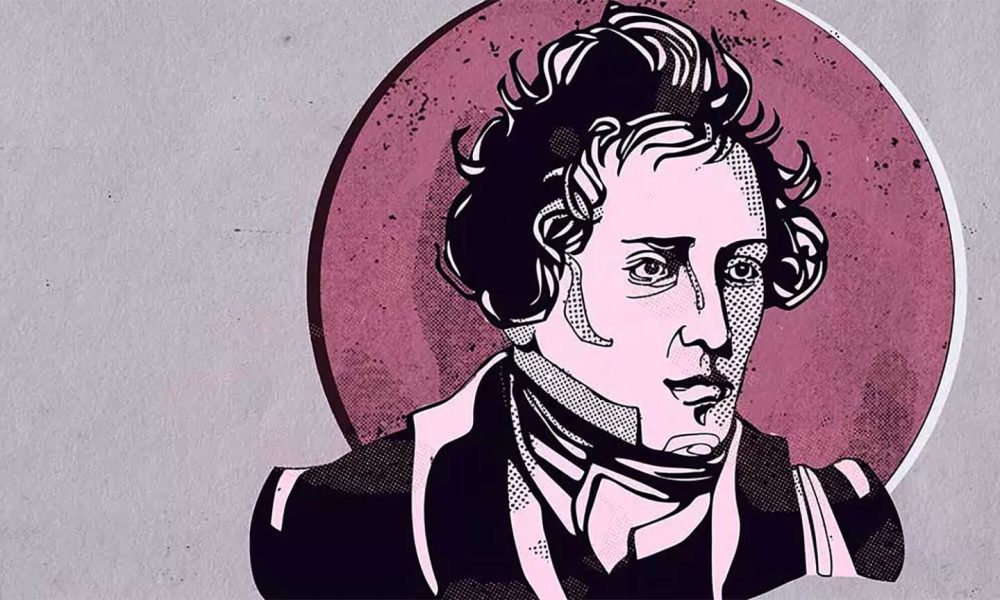 Felix Mendelssohn was a German composer, pianist, organist, and conductor of the early Romantic period. He is often considered the greatest child prodigy after Wolfgang Amadeus Mozart – Robert Schumann, a close friend, perceptively described him as, "the Mozart of the 19th century". In his music, Mendelssohn largely observed Classical models and practices while initiating key aspects of Romanticism. Mendelssohn enjoyed early success in Germany and was well-received in his travels throughout Europe as a composer, conductor, and soloist. His ten visits to Britain, during which many of his major works were premiered, form an important part of his adult career. Mendelssohn wrote symphonies, concertos, piano music and chamber music. The best Mendelssohn works include his 'Overture' and incidental music for A Midsummer Night's Dream, the Italian Symphony, the Scottish Symphony, the oratorio Elijah, The Hebrides Overture, Songs Without Words, and his Violin Concerto.
Listen to the Best of Mendelssohn on Apple Music and Spotify.
String Octet
Mendelssohn's String Octet was written in 1825, when the composer was only 16 years old, and marks a transition between Classical style and the age of Romanticism. The String Octet is particularly significant in Mendelssohn's career as it was one of two brilliant works considered to be a signpost of his genius in his teenage years (the other work was the 'Overture' to A Midsummer Night's Dream) and it was also the first string octet to be written as a true eight-part work.
Mendelssohn: Octet in E Flat Major, Op. 20, MWV R20 - I. Allegro moderato, ma con fuoco
A Midsummer Night's Dream
Felix Mendelssohn composed music for William Shakespeare's play A Midsummer Night's Dream, at two separate times. He was only 17 years old when he wrote the 'Overture' (Op. 21) in 1826 and he completed the incidental music (Op. 61), which includes his famous 'Wedding March', sixteen years later in 1842. He was initially inspired to compose music for the play because it was a childhood favourite.
Mendelssohn: Midsummer Night's Dream, Incidental Music, Op. 61, MWV M 13 - No. 9 Wedding March
The Hebrides Overture
The concert overture The Hebrides, also known as Fingal's Cave, was composed by Mendelssohn in 1830 and is one of his best-known works. The composition was inspired by the composer's visit to Fingal's cave, on the island of Staffa, in the Hebrides islands located off the west coast of Scotland. The Hebrides Overture is thoroughly evocative of the sea and the scenery Mendelssohn experienced during his time in the Hebrides and Fingal's Cave.
Mendelssohn: The Hebrides, Op. 26, MWV P. 7
Symphony No. 3 – Scottish Symphony
Mendelssohn's first inspiration for his most famous symphony, Symphony No. 3, known as the Scottish Symphony, came in 1829 during his walking tour of Scotland. However Mendelssohn was dissatisfied with the symphony, revised it numerous times, and finally completed the composition in 1842. Each movement moves immediately to the next without a pause, setting it apart from Mendelssohn's other symphonies. Mendelssohn added directions, reflecting the character of the music, to the tempo markings of each movement conveying his impressions of the Scottish landscape.
Mendelssohn: Symphony No. 3 in A Minor, Op. 56, MWV N 18 - "Scottish" - I. Andante con moto -...
Symphony No. 4 – Italian Symphony
Mendelssohn's Symphony No. 4 in A major, known as the Italian Symphony, is so named because it was intended to capture the composer's impressions of Italy. Its inspiration was the colour and atmosphere of Italy, during Mendelssohn's Italian tour in 1830-1831, where Mendelssohn made sketches, but left the work incomplete. Mendelssohn completed the symphony in Berlin in 1833 in response to an invitation for a symphony from the London (now Royal) Philharmonic Society. The symphony's success, and Mendelssohn's popularity, influenced the course of British music for the rest of the century.
Mendelssohn: Symphony No. 4 in A Major, Op. 90, MWV N 16, "Italian" - I. Allegro vivace
Songs Without Words
Songs Without Words (Lieder Ohne Worte) are a collection of 48 short lyrical pieces for solo piano composed by Mendelssohn between 1829 and 1845. The eight volumes of Songs Without Words, each consisting of six "songs', were written at various points throughout Mendelssohn's life and were published separately. Songs Without Words are Mendelssohn's most famous compositions for solo piano.
Mendelssohn: Lieder ohne Worte, Op. 19 - No. 6 in G Minor (Andante sostenuto) , MWV U 78 -...
Violin Concerto
Mendelssohn's Violin Concerto in E minor, composed between 1838 – 1844, is regarded as one of the greatest violin concertos of all time and is one of the most popular and frequently performed violin concertos in history. Although the concerto consists of three movements, and each movement follows a traditional form, the concerto was innovative and included many novel features for its time. Distinctive features include the almost immediate entrance of the violin at the beginning of the work and the through-composed form of the concerto as a whole, in which the three movements, each following the previous one without any pauses, are melodically and harmonically connected.
Mendelssohn: Violin Concerto in E Minor, Op. 64, MWV O 14 - I. Allegro molto appassionato
Piano Trio No. 1
Mendelssohn's Piano Trio No. 1 in D minor, composed in 1839, is scored for a standard piano trio consisting of violin, cello, and piano. The Piano Trio is one of Mendelssohn's most popular chamber works and is regarded as one of his greatest along with his String Octet. Robert Schumann described Mendelssohn's Piano Trio as, "The masterpiece of our time in the trio genre."
Variations Sérieuses
Variations Sérieuses is a composition for solo piano, completed in 1841, consisting of a theme in D minor and 17 variations. The work was written as part of a campaign to raise funds for a bronze statue of Ludwig van Beethoven in his hometown of Bonn. The Variations are considered to be among Mendelssohn's greatest compositions for solo piano and many of them require a virtuoso technique.
Mendelssohn: Variations sérieuses, Op. 54, MWV U156 - Tema. Andante sostenuto
Elijah
Elijah was hailed as one of the great oratorios, alongside Handel's Messiah, at the time of its premiere in 1846 and has remained one of the most loved choral works to this day. This hugely popular composition cemented Mendelssohn's position as one of the greatest composers of sacred music. The oratorio presents episodes from the story of the biblical prophet Elijah.
Mendelssohn: Elijah, Op. 70, MWV A25 / Part 1 - "Lord God of Abraham, Isaac and Israel"
Discover more of our articles collecting the best works of composers through the ages.
---
Format:
UK English