Stephan Moccio Reveals The Inspirations Behind 'Tales Of Solace'
Stephan Moccio spoke to uDiscover Classical about the personal inspirations behind his emotive solo piano album 'Tales of Solace'.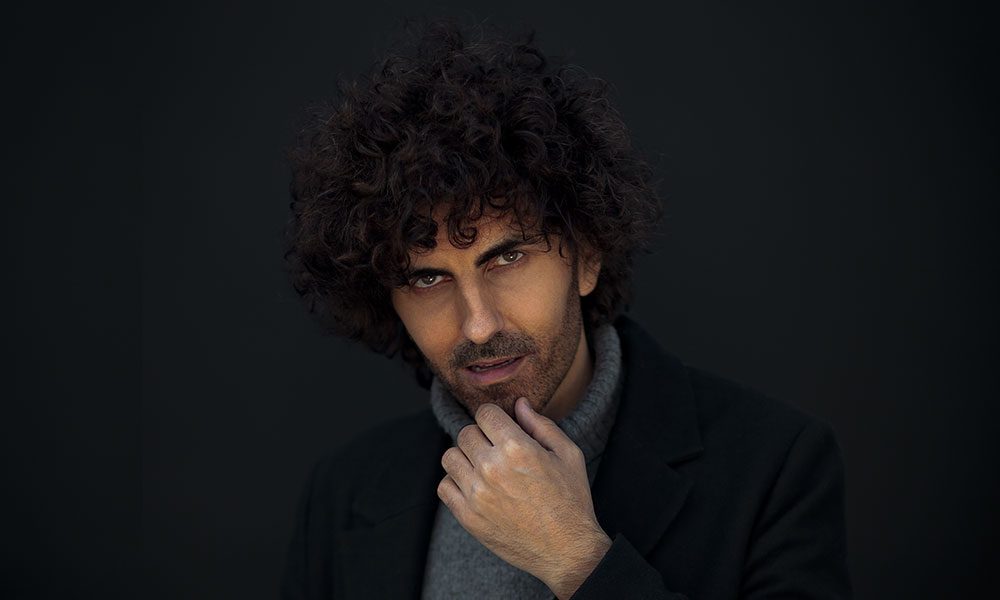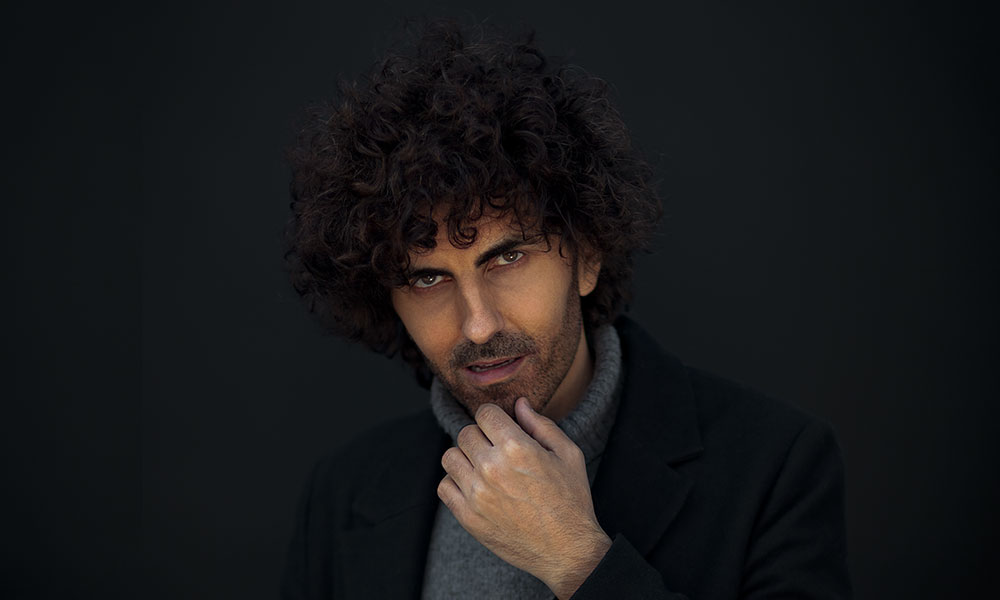 The notes gently unfurl, stretching into a delicate melody. An undulating accompaniment supports the fledging tune, willing it into the world. The music is both soft and strong; hurt and healed. There exists a kaleidoscope of emotions in Stephan Moccio's new album Tales of Solace, the composer and producer's latest solo piano recording. Occasionally, there is a hint of a breath, the sound of a key being compressed, the tiniest shuffle: Tales of Solace was recorded in Moccio's own studio – by the composer – with these minor 'blemishes' intentionally left to preserve the humanity behind the music. The handmade element of musicianship is important to Moccio. "I wanted to create something personal and authentic," he says, blinking into the screen as he talks to me via Zoom from his sunlit music room in LA.
Listen to Stephan Moccio's Tales of Solace on Apple Music and Spotify.
There is an improvisatory feel to Tales of Solace. And, while pieces such as 'Fracture' – with their repeated motifs – give a nod to minimalists like Glass, the plaintive theme in 'Le Temps Qui Passe' is suitably catchy. Comparisons with Ludovico Einaudi and Max Richter are tempting, but Stephan Moccio's gift for melody sets him apart from his post-classical colleagues. Perhaps that's unsurprising: the composer has a dual career as songwriter, having written chart-topping belters for the likes of Miley Cyrus, The Weeknd and Avril Lavigne. But the siren call of the keyboard continued.
Stephan Moccio - Fracture
"I itched to return to the piano"
"I itched to return to the piano," admits Stephan Moccio. "I like the collaborative side of writing pop songs but I wanted to make something on my own. I had already ticked off some big things so I felt that the time was right." "Big things" is something of an understatement: Moccio has been nominated for Grammy and Academy Awards and many of his songs have enjoyed international commercial success. Having wrapped up his last project – writing for Celine Dion, no less – the pianist returned to the bench.
Stephan Moccio - Stephan Moccio On How 'Tales Of Solace' Came About
"I've been playing the piano since I was three. It's my best friend."
"I locked myself in a room for a few months and I recorded for two to four hours a day. I ended up with 23 hours of music – eventually, I reduced that to an hour of magic." That hour became Tales of Solace – a departure from Stephan Moccio's usual output over the past few decades, but in many ways, a return to his roots. "I've been playing the piano since I was three. It's my best friend. I just started to make music for music's sake. I didn't know whether it would be heard by one person or one hundred." In fact, Tales of Solace has amassed over 51m streams so far – with that figure set to rise.
Stephan Moccio - Stephan Moccio On Who 'Tales Of Solace' Is For
"Covid has brought us back to basics and face our relationships with people, as this album did with me"
There is an appetite for solo piano music just now, perhaps in part because it is so intimate and feels timely in our new-found isolation. The cover artwork to Tales of Solace depicts an upright piano in a small room, surrounded by lamps, candles, a record player and plants. Recent experiences have shown that these are the things that can help us find a connection to life – although the album's styling was purely coincidental. "The quarantined room was an unintentional foreshadowing," says Stephan Moccio. "We shot that cover in London at the start of 2020 and a month later the UK went into lockdown. Covid has brought us back to basics and face our relationships with people, as this album did with me."
"Every piece tells a story"
This is music that, though poignant, is intended to comfort the listener. "I chose the title of the album very carefully," explains Moccio. "Every piece tells a story." Sure enough, the first track is titled 'Il Était Une Fois' ('Once Upon A Time'), the classic opening to every tale. Moccio plays me an excerpt from 'Sea Change', a rippling, pensive piece that unsurprisingly tops Spotify's 'Peaceful Piano' playlist. It's a musical sigh of relaxation.
Stephan Moccio - Stephan Moccio presents Sea Change (English Version / Track Commentary)
Although Stephan Moccio has an impressive understanding of pop pyrotechnics, for Tales of Solace (during our conversation he refers to the album endearingly by a single word, Tales) he wanted to "strip it back". The piano's natural timbre is softened by the addition of felt along the full length of the hammers, which was inlaid by Yamaha technicians at Moccio's request.
Winter Poems
When touring plans for Tales were waylaid by the pandemic, Stephan Moccio began working to fulfil another ambition: to record a Christmas album, Winter Poems, released 6 November. "I made a shortlist of around 40 non-secular and secular pieces to include. I practised each piece for a day and then recorded them the following day – these are such sacred melodies and I didn't want them to sound over-engineered." Beloved seasonal songs such as 'Have Yourself A Merry Little Christmas' and 'Little Drummer Boy' made the cut for Winter Poems, along with 'Walking in the Air' ("Surprisingly hard to get right," reflects Moccio) and 'O Come, All Ye Faithful'. Was it strange playing festive favourites in the sun? "Apparently Irving Berlin wrote 'White Christmas' in July," he laughs, "So I'm in good company."
Stephan Moccio has this repertoire firmly in his fingers, having played lounge piano at the Four Seasons in Toronto while he was a student. As he gives me a delightful rendition of 'Wrecking Ball' from one of his four pianos, it's clear that Moccio is back where he belongs.
Stephan Moccio's album Tales Of Solace is out now and can be bought here.
Do you want to be the first to hear the latest news from the classical world? Follow uDiscover Classical on Facebook and Twitter.
Format:
UK English