Raising The Kanneh-Masons: The World's Most Musical Family
Kadiatu Kanneh-Mason spoke to uDiscover Classical about raising her extraordinarily talented musical family and their new album 'Carnival'.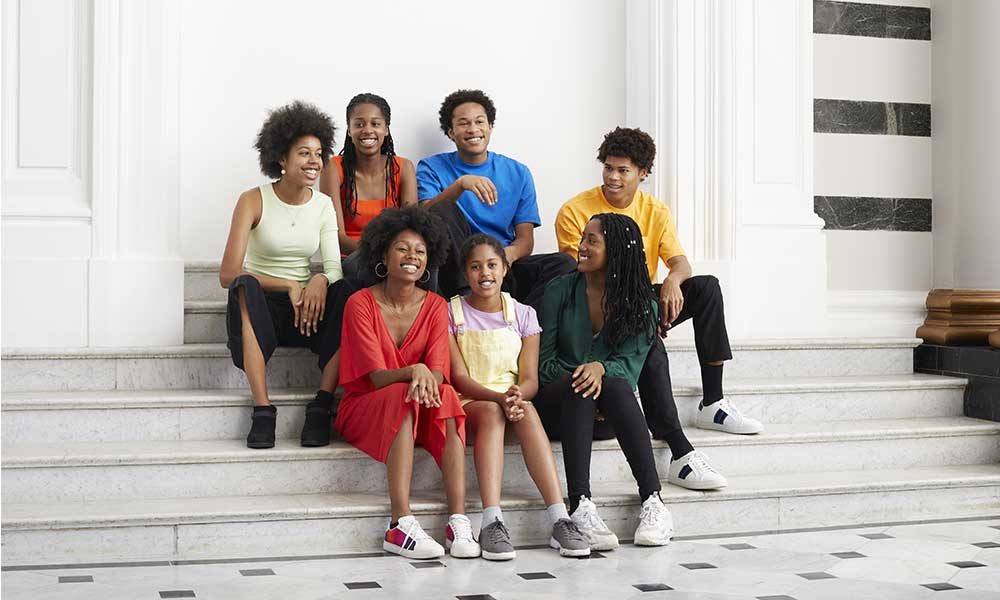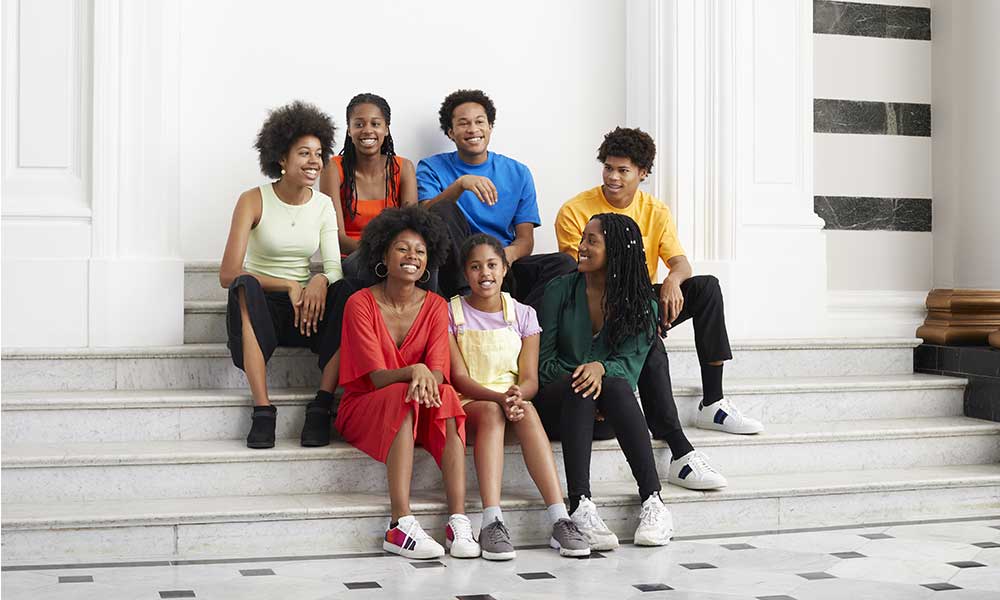 If there were a prize for Superwoman of Music, Kadiatu Kanneh-Mason would be stepping onto the red carpet to receive it. Mother of seven young performers, two of them already international superstars, she is matriarch to what Simon Cowell has termed, with good reason, "the world's most talented family of musicians".
Saint-Saëns: Carnival of the Animals - The Swan
The pandemic lockdown was just the latest challenge for Kadiatu Kanneh-Mason, her husband Stuart and their children, aged from 24 to 11: Isata, Braimah, Sheku, Konya, Jeneba, Aminata and Mariatu. In March, the entire family hunkered down together in Nottingham, complete with musical instruments. "Everyone was at home," says Kadiatu, "so there was lots of playing together, solidarity and companionship."
The siblings began to broadcast daily house-concerts live on Facebook – quickly becoming "lockdown heroes" whose music-making helped their fans endure some long and lonely months. "When they started the concerts, we didn't realise how long all this would go on for," Kadiatu says. "We thought it would be just a few weeks. It was very good in that it gave them something to do."
The Kanneh-Masons' first-ever family album Carnival
All their planned concerts had been cancelled, no laughing matter for young musicians with blossoming careers. Nor was it easier for the younger ones, still at school or college and at a crucial stage of their development. Nevertheless, this year has also brought some unexpected opportunities, including the Kanneh-Masons' first-ever family album, Carnival, recorded by the seven siblings and some select instrumentalist friends. It includes Saint-Saëns' delectable Carnival of the Animals, along with Michael Morpurgo's Grandpa Christmas and a selection of much-loved musical lollipops. Morpurgo narrates his own poems for the Carnival of the Animals together with the actress Olivia Colman, and also incarnates Grandpa, aided and abetted by the youngest Kanneh-Mason, cellist Mariatu, as the child.
Michael Morpurgo on recording Carnival of the Animals with Olivia Colman and the Kanneh-Masons
"The recording was run like a concert performance with the readings and the music side by side," says Kadiatu Kanneh-Mason. "Olivia Colman was very funny and moving – we were all in tears listening to her. Michael Morpurgo came to the studio and the kids got on with him like a house on fire.
"It turned out he had written the poems for Carnival of the Animals in one day on the beach. They are touching, humorous and also topical regarding climate change and environmental concerns. My favourite is the poem for 'Aquarium': it's about fish in a tank and others in the sea, addressing some relevant issues of captivity and freedom."
Saint-Saëns: Carnival of the Animals - Aquarium
"They help and inspire each other"
The cover design for Carnival, by illustrator Emma Chichester Clark, shows the Kanneh-Masons in action surrounded by friendly quadrupeds; little Mariatu gazes up over her cello at her big brother Sheku, as if to follow his example. "Whenever Sheku is at home, Mariatu is watching everything he does, very closely," says Kadiatu. "She just takes it for granted that she's going to be a cellist and will be as good as Sheku." Are there not extra pressures on the younger children from the runaway success of the elder siblings? "There might have been a problem if they weren't all so close," Kadiatu suggests. "As it is, they help and inspire each other."
Redemption Song (Arr. Kanneh-Mason)
But raising the Kanneh-Masons has not all been fun and games
But raising the Kanneh-Masons has not all been fun and games. In her new book, House of Music, Kadiatu reveals how she and Stuart have navigated joy, pain and some agonising choices to bring the youngsters the musical education they needed. It's a powerful read. Kadiatu Kanneh-Mason was formerly a university lecturer in English literature and her writing does not spare the reader the evocation of harrowing experiences, from her grief at losing her father at an early age to the onset of type one diabetes that struck Sheku in childhood. "The kids read the book in draft form, but they never tried to censor anything I had written," she says. "They were happy for their stories to be known."
Nor does she mince her words about the racism that has targeted them over the years. "I felt that the difficult experiences the book relates needed to be told, and the racism in particular," she says. "People look at the kids' success and they think it has all been easy, when it absolutely hasn't. It's necessary for them to know what really goes into it all."
Their sense of isolation as a black family in the overwhelmingly white world of classical music is all too clear, as is the need for change and inclusivity. The Kanneh-Masons are a crucial part of that change, along with the culturally diverse orchestra Chineke! formed by Chi-chi Nwanoku, with whom they often work.
"We went to the first-ever Chineke! concert at the Queen Elizabeth Hall in 2015, and Sheku, Isata and Braimah were all playing in it," says Kadiatu. "When the orchestra walked onto the stage, Stuart and I were moved to tears at the sight. There was also a completely different atmosphere in the hall from the usual at classical concerts: it was the most diverse audience I'd ever seen, and also the youngest.
"We need to build the audiences of the future and we need to draw in more people from a wider area of the population. This seems to be so. I hope that the family and Chineke! can help to effect lasting change."
"There has to be government support for the music sector"
At the moment, though, the very survival of the music world under the Covid-19 impact is in doubt. "There has to be government support for the music sector or a massive hole will be left," Kadiatu Kanneh-Mason insists. "Money was promised, but I haven't seen it actually being delivered. There has to be support, not only for the big organisations but the smaller ones as well, which otherwise may not survive."
That problem is compounded by other perils that face music education. Kadiatu has been well placed to observe the situation deteriorating as music lessons become increasingly out of reach for those who are not able to pay for them – opportunities that several decades ago would have been offered free at school. "The terrible hole left by the running down of music and arts teaching in schools was already happening," she says. "But today, in some places music is just not being taught at all and this really has to be addressed."
The Kanneh-Masons have set a stupendous example for young people to follow, attracting acclaim at all levels – from music critics to schoolkids to royalty. It remains for those holding the nation's purse strings to take those lessons on board.
The Kanneh-Masons' new album Carnival will be released on 6 November 2020 and can be pre-ordered here.
Do you want to be the first to hear the latest news from the classical world? Follow uDiscover Classical on Facebook and Twitter.
---
Format:
UK English