Soprano Anna Netrebko Announces New Album 'Amata Dalle Tenebre'
Superstar soprano Anna Netrebko will release her first solo album for five years, 'Amata Dalle Tenebre', in November 2021.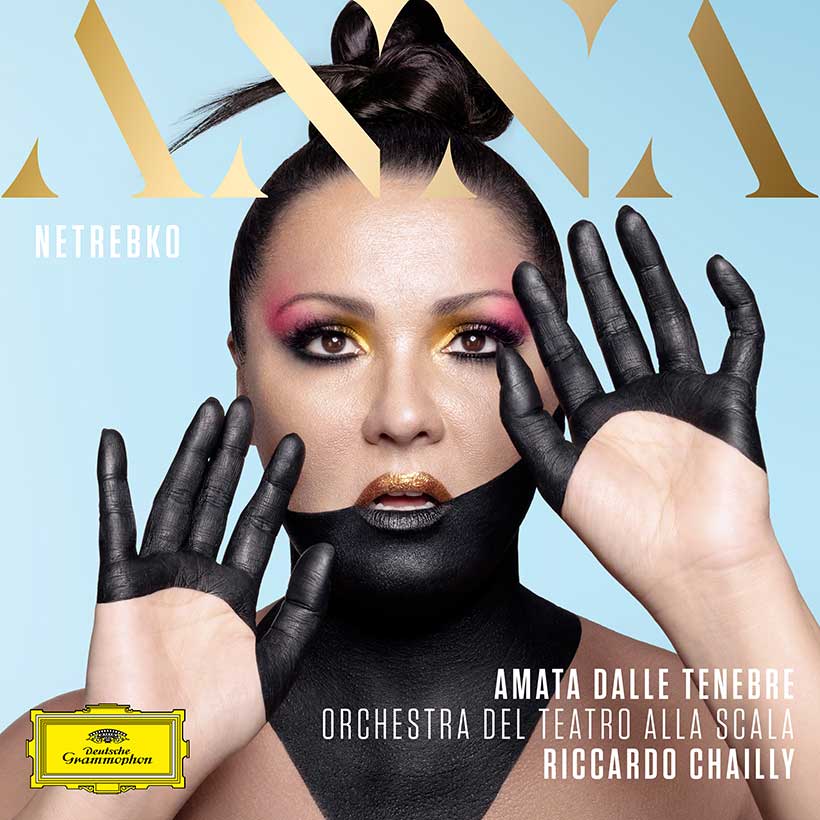 Superstar soprano Anna Netrebko has announced she will release her first classical solo album for five years, Amata Dalle Tenebre, on 5 November 2021.
Features arias by Puccini, Verdi, Wagner, Strauss and Purcell
The new album features some of the most dramatic and impassioned arias including Puccini's 'Un Bel dì Vedremo', sung by Madama Butterfly; 'Sola, Perduta, Abbandonata!' from Puccini's Manon Lescaut; 'Tu che le Vanità' from Verdi's Don Carlo; 'Poveri Fiori' from Cilea's Adriana Lecouvreur and includes Anna Netrebko's debut recordings of 'Liebestod' from Wagner's Tristan und Isolde; 'Ritorna Vincitor!' from Verdi's Aida; 'Es gibt ein Reich' from Richard Strauss's Ariadne auf Naxos; Lisa's Aria from Tchaikovsky's Pique Dame and 'When I am Laid in Earth' from Purcell's Dido and Aeneas. The first track from the album, 'Ritorna Vincitor …Numi Pietà' from Verdi's Aida, is out now.
Anna Netrebko - Verdi: 'Ritorna vincitor ... Numi pietà' from "Aida"
Includes the music film Anna – Stage of Emotions
Anna Netrebko recorded Amata Dalle Tenebre at Milan's La Scala, with the Orchestra del Teatro alla Scala under La Scala's Music Director, Riccardo Chailly. The deluxe edition includes a Blu-ray music film, Anna – Stage of Emotions, made during the recording sessions at La Scala. Anna Netrebko worked with renowned filmmaker Elena Petitti di Roreto to record music videos for four of the tracks on her new album. Anna – Stage of Emotions explores some of the powerful themes that run through this music, from love and hope to death and despair, and captures Anna Netrebko's portrayals of four operatic heroines – Aida, Lisa, Dido and Isolde. Interwoven with the music videos is an insightful interview with Netrebko, who discusses both the roles and her own life.
Anna Netrebko recognizes that, "I really become a character when on stage in costume with colleagues," and in the recording studio, as she explains, "[as] all these pieces are very different, I needed to even change my vocal technique from Verdi to Wagner to Strauss and Tchaikovsky. The vocal approach and a very precise reading of the musical text is the most important thing, to get into the character, because the composers already knew what they wanted to do and everything that they want to do is there. For me, it's just a duty to read it in the right way and to portray it."
Anna Netrebko's new album Amata Dalle Tenebre will be released on 5 November 2021 and can be pre-ordered here.
Do you want to be the first to hear the latest news from the classical world? Follow uDiscover Classical on Facebook and Twitter.
---
Format:
UK English