Win Tickets To Meet Andrea Bocelli In Online Auction For Decca Bursary
Decca Records has announced an online auction for their Decca Bursary on 6 July 2021 and prizes include VIP tickets to meet Andrea Bocelli!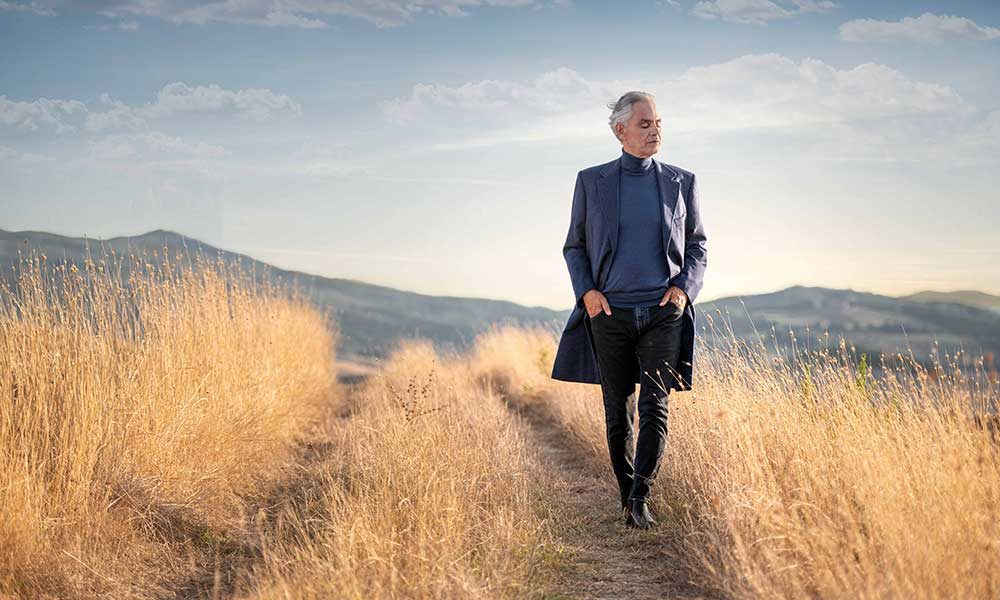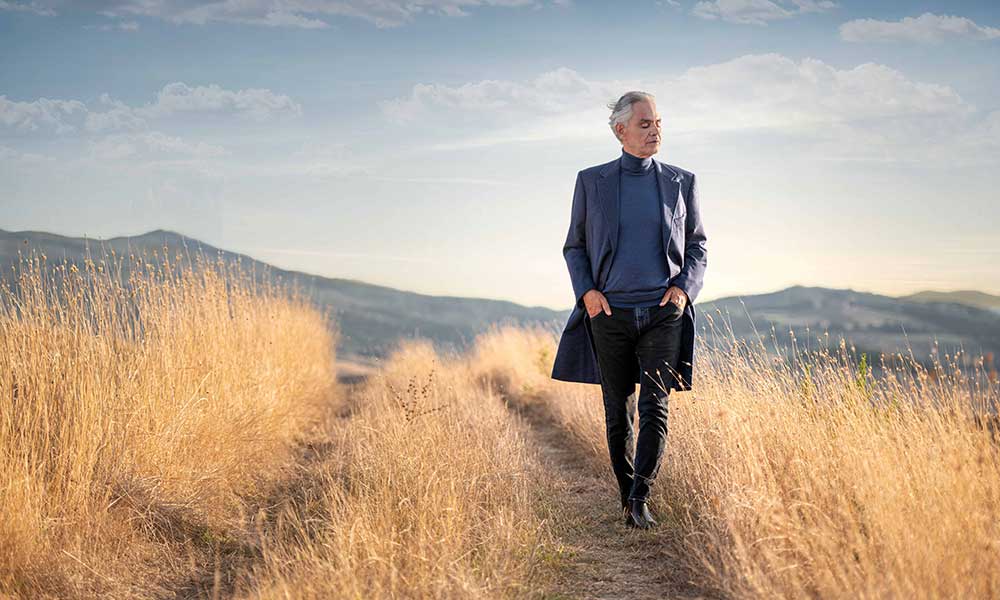 Decca Records has announced an online auction for their dedicated Decca Bursary which supports young artists to overcome barriers they may face when entering the classical world. Decca artists and friends have generously donated exclusive items and experiences to raise funds for this important cause. The online auction will be broadcast on 6 July 2021 from 4pm BST via Omega Auctions. Prizes will include VIP tickets to meet global music icon Andrea Bocelli, a Blue Planet II original score from Hans Zimmer, and an exclusive Pavarotti artwork by Will McNally.
"At Decca we can see first-hand the power of music; to inspire, to soothe, to bring people together, to communicate with passion and emotion. It is with this in mind we are so proud that via the Decca Bursary we are able to support the fundamental first steps into music in its many forms," said Laura Monks, Co-Managing Director, Decca Records.
The Decca Bursary
After celebrating their 90th anniversary in 2019 Decca Records supported the launch of a new Universal Music UK Sound Foundation bursary which aims to encourage a new generation of young musicians and composers in the UK and provides assistance at the beginning of their musical journey. The Decca Bursary's mission is to help children afford a classical music education regardless of their financial background. The Decca Bursary provides grants for children, resident in the UK, funding tuition, instrument/equipment purchase or hire, and classical music courses, and also provides funding for schools in the UK to buy new classical instruments for peripatetic lessons. So far the Decca Bursary has made £20,000 worth of awards to schools and individuals and received over 200 applications. Following the enormous achievements of the initial applicants Decca Bursary's 2021 online auction aims to help and support more young musicians at the start of their musical journey.
Prizes include exclusive items and experiences
Prizes will include:
Andrea Bocelli – VIP concert tickets with Meet & Greet
Hans Zimmer – signed CD and Blue Planet II original score
Exclusive Pavarotti artwork by Will McNally
Max Richter – a signed copy of Max Richter's manuscript for On the Nature of Daylight
Sheku & Braimah Kanneh-Mason – Online conversation & signed collector's edition print, LP sleeve, notepad and House of Music book
Katherine Jenkins – signed dress
Jess Gillam – attendance at a recording session and meet Jess
Lise Davidsen – private Q&A
Benjamin Grosvenor – 2 tickets to the BBC Proms with a backstage Meet & Greet
Karl Jenkins – signed Adiemus score, signed conductor's baton
Andrew Lloyd Webber – tickets for Cinderella plus Andrew Lloyd Webber signed programme and soundtrack CD
Milos – a personal guitar lesson (via Zoom)
Aurora – handwritten Runaway lyrics
Gregory Porter – virtual conversation and hang out
Tom Jones – a signed commemorative frame from Tom Jones including all six of Tom's first Decca top 5 singles!
A vinyl cutting session at Abbey Road Studios
For further information on Decca Bursary's 2021 online auction click here.
Do you want to be the first to hear the latest news from the classical world? Follow uDiscover Classical on Facebook and Twitter.
---
Format:
UK English