'Nomadland' Wins Four BAFTA Film Awards
'Nomadland' won four awards including best film, and Chloé Zhao was named best director, at the 2021 BAFTA Awards last night.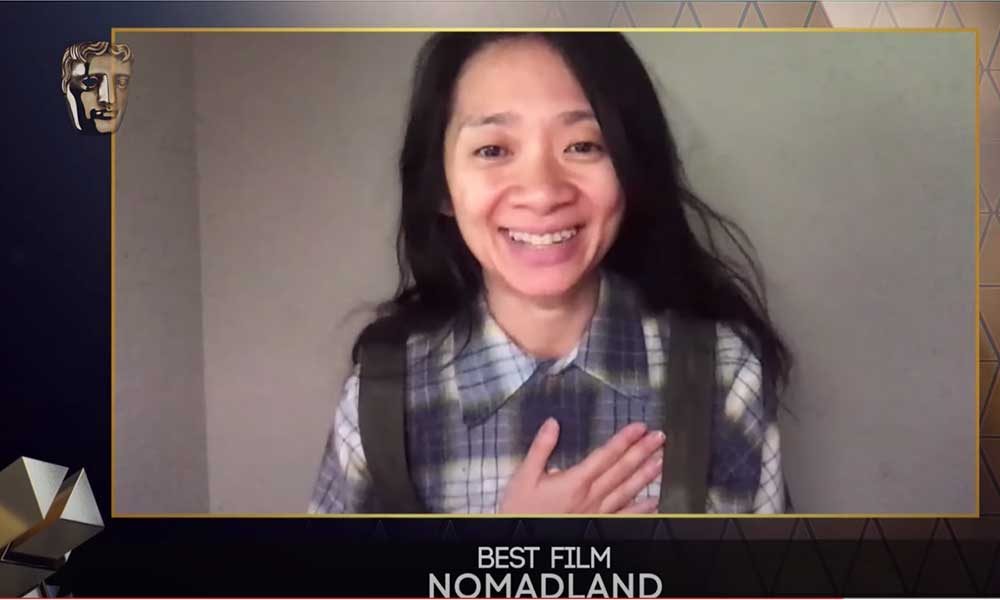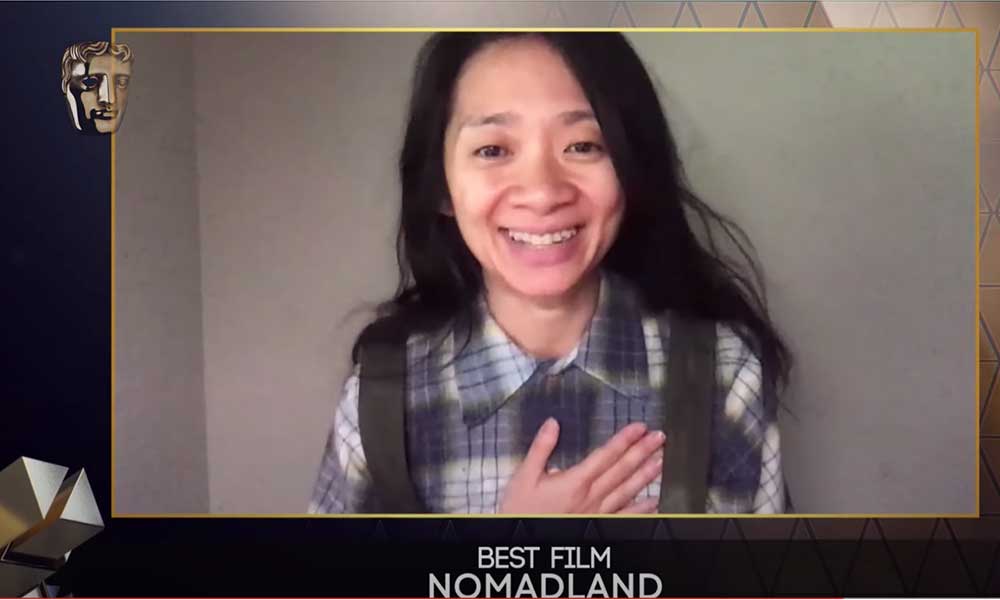 Nomadland won four awards at the 2021 BAFTA Awards which were held virtually in a deserted Royal Albert Hall across two nights (April 10 – 11) this year. The Searchlight Pictures production was named best film, Chloé Zhao won best director, making her only the second woman to receive the award, Frances McDormand won best actress, and Joshua James Richards won best cinematography.
Nomadland Wins Best Film | EE BAFTA Film Awards 2021
"We would like to dedicate this award to the nomadic community"
In her acceptance speech at the BAFTA Awards Nomadland director Chloé Zhao said, "We would like to dedicate this award to the nomadic community who so generously welcomed us into their lives. They shared with us their dreams, their struggles and their deep sense of dignity. Thank you for showing us that ageing is a beautiful part of life. A journey that we should all cherish and celebrate. How we treat our elders says a lot about who we are as a society and we need to do better."
Nomadland, starring Academy Award-winning actor and producer Frances McDormand, tells the story of Fern (Frances McDormand) who, after losing everything during the recession, packs her van and explores a life outside of conventional society as a modern-day nomad.
Nomadland won Best Picture Drama, and director Chloé Zhao won Best Director Motion Picture, at the Golden Globe Awards and the film has been nominated for six Oscars including for Best Picture, Best Director for Chloé Zhao and Best Actress for Frances McDormand.
The Nomadland soundtrack features music by Ludovico Einaudi, including tracks from his Seven Days Walking project, inspired by the composer's walks in the Italian Alps, which became the fastest-streamed album ever from a classical composer on its release.
"I knew then his music would fit perfectly with our movie"
Director Chloé Zhao explained, "I went online to search for classical music inspired by nature …[it led me to] a YouTube video to his Elegy for the Arctic. I then started listening to Seven Days Walking and was so amazed by how I felt Ludovico was walking in the Alps. I felt like he and [the character of] Fern were walking in parallel; their shared love of nature connects them, and I knew then his music would fit perfectly with our movie."
The Nomadland soundtrack has been digitally released.
Do you want to be the first to hear the latest news from the classical world? Follow uDiscover Classical on Facebook and Twitter.
---
Format:
UK English