Opus Klassik Awards 2020: Winners Announced
The winners of the Opus Klassik awards, Germany's most prestigious classical music prize, have been revealed – find out who won here.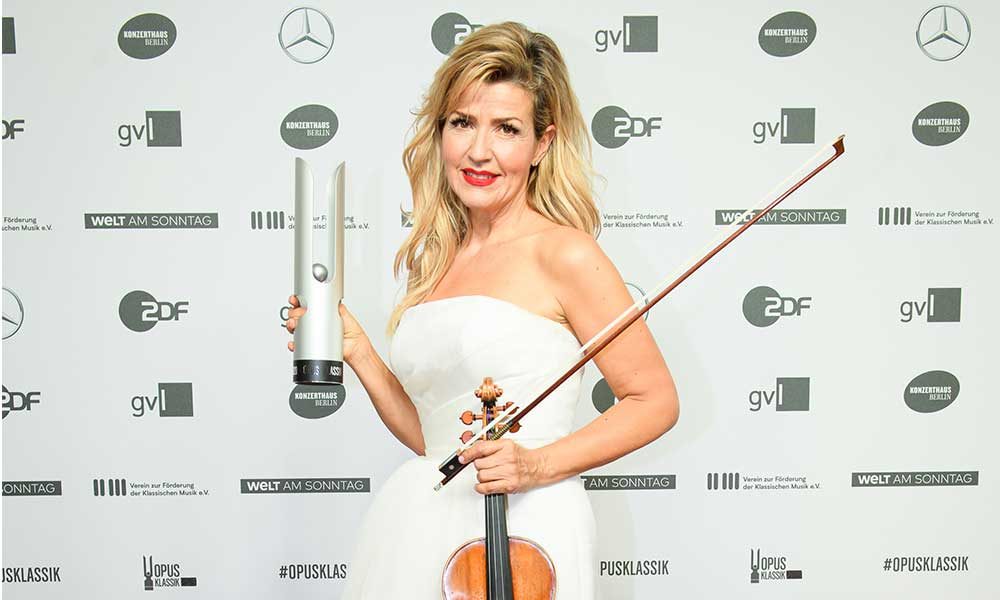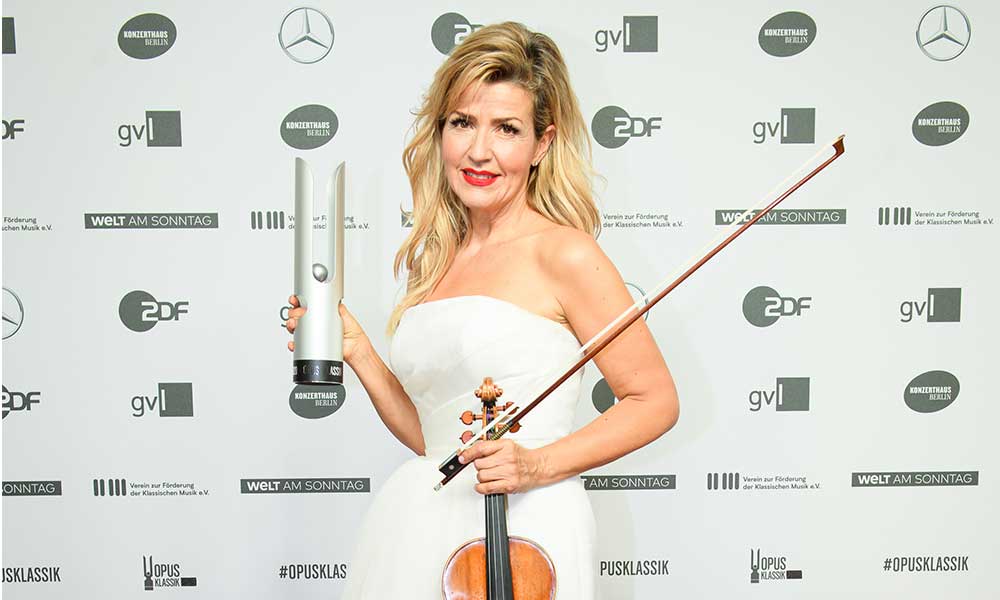 The winners of the Opus Klassik awards 2020 were announced last night during a ceremony at the Konzerthaus Berlin. During this most challenging of years the organisers succeeded in staging the live awards, with the necessary safety measures in place, which was broadcast by Opus Klassik's media partner ZDF and livestreamed on Facebook.
The gala event not only acknowledged some of the most exceptional individual artistic achievements of the past twelve months, it also acted as a beacon of solidarity at a time when so many of those working in the arts and culture sector are suffering from the impact of the pandemic.
Die Preisträger*innen | OPUS KLASSIK 2020
The Opus Klassik is Germany's most prestigious classical music prize
The Opus Klassik is Germany's most prestigious classical music prize and honours outstanding artists and recordings. An expert jury of representatives from the music and media industry selects 47 winners in 25 categories.
Artists signed to Universal Music's renowned classical labels Deutsche Grammophon and Decca Classics won 10 of the 25 categories. Austrian pianist Rudolf Buchbinder, who has had a decisive influence on the performance history of such significant works as Beethoven's piano sonatas, received the Lifetime Achievement Award. World-famous violinist Anne-Sophie Mutter won Instrumentalist of the Year/Violin for the album Across the Stars featuring iconic movie themes not only written by Williams but also arranged and conducted by him. Mezzo-soprano Elīna Garanča won Female Singer of the Year for Sol y Vida, an album of non core-classical repertoire in praise of sunshine, life and love. Composer Hildur Guðnadóttir won Innovative Concert of the Year for Chernobyl and pianist Víkingur Ólafsson won Solo recording instrument (piano) for Debussy Rameau. Opus Klassik awards were also presented to Benjamin Bernheim (Newcomer/ Singer), Isata Kanneh-Mason (Newcomer/Piano), Kassandra Wedel (Video Clip of the Year), Mirga Gražinytė-Tyla (Conductor of the Year) and Thomas Zehetmair (Solo recording instrument/Violin).
Kleopatra Sofroniou, General Manager Classics at Deutsche Grammophon, explained, "Music draws its life breath from the dialogue it creates with an audience. Opus Klassik has celebrated that idea this year by offering us these exceptional live performances. We're thrilled that the artists of our labels have received so much recognition tonight. And the fact that they were nominated in such a wide range of categories reflects the many and varied creative explorations fostered by the Yellow Label. We're very proud to promote this kind of diversity."
Frank Briegmann, CEO & President Universal Music Central Europe and Deutsche Grammophon, added, "Congratulations to our award-winning artists. It was a wonderful experience both for those present at the Konzerthaus and for those watching on TV or online to see these musicians perform live on stage. We were able to present our work in all its variety and couldn't be happier for all our nominees and winners. I'd also like to thank and congratulate our media partner ZDF and everyone else involved in making this evening's ceremony possible in such challenging circumstances."
Opus Klassik award winners 2020:
Female Singer of the year
Elīna Garanča
Sol Y Vida
Piazzolla: Maria de Buenos Aires - Yo soy María (Arr. del Rey)
Female Singer of the year
Marlis Petersen
Inner World Dimensions
Male Singer of the year
Daniel Behle
MoZart
Instrumentalist (violin)
Anne-Sophie Mutter
Across the Stars
Hedwig's Theme (From "Harry Potter And The Philosopher's Stone" / Audio)
Instrumentalist (recorder)
Dorothee Oberlinger
Night Music
Instrumentalist (piano)
Elisabeth Leonskaja
Robert Schumann Variations – Sonatas
Conductor of the year
Mirga Gražinytė-Tyla
Weinberg: Symphonies Nos. 2 & 21
Weinberg: Symphony No. 21, Op. 152 "Kaddish" - VI. Lento
Composer of the year
Detlev Glanert
Oceane
Life's work
Rudolf Buchbinder
Beethoven: 33 Variations in C Major, Op. 120 on a Waltz by Diabelli - Tema. Vivace
Young artist (vocals)
Benjamin Bernheim
Benjamin Bernheim
Puccini: La Bohème - "Che gelida manina"
Young artist (vocals)
Elsa Dreisig
Morning
Young artist (piano)
Isata Kanneh-Mason
Romance – The Piano Music Of Clara Schumann
C. Schumann: Piano Concerto in A Minor, Op. 7 - 1. Allegro maestoso
Young artist (clarinet)
Annelien van Wauwe
Belle Epoque
Ensemble / orchestra
Ensemble resonance
Bryce Dessner: Tenebre
Solo recording of vocals (opera)
Nuria Rial
Muera Cupid
Solo recording of vocals (song)
Diana Damrau
Strauss: Four Last Songs
Solo recording instrument (violin)
Thomas Zehetmair –
Sei Solo
Solo recording instrument (cello)
Daniel Müller-Schott
#CelloUnlimited
Solo recording instrument (piano)
Víkingur Ólafsson
Debussy Rameau
Víkingur Ólafsson – Rameau: Les Boréades: The Arts and the Hours (Transcr. Ólafsson)
Solo recording instrument (guitar)
Frank Bungarten
Emilio Pujol: Estudios
Concert recording (organ)
Cameron Carpenter, Konzerthausorchester Berlin, Christoph Eschenbach
Rachmaninoff: Rhapsody on a Theme of Paganini / Poulenc: Organ Concerto
Concert recording (piano)
Annika Treutler, Radio Symphony Orchestra Berlin, Stephan Frucht
Ullmann: Piano Concerto & Solo Works
Concert recording (trumpet)
Simon Höfele, BBC Scottish Symphony Orchestra, BBC National Orchestra of Wales, Duncan Ward
Standards
Concert recording (violin)
Mirijam Contzen, WDR Symphony Orchestra, Reinhard Goebel
Franz Joseph Clement: Violin Concertos Nos. 1 & 2
Chamber music recording duo
Raphaela Gromes, Julian Riem
Offenbach
Chamber music recording trio
Viennese piano trio
Ludwig van Beethoven piano trios :: op. 97 & op. 1,3
Chamber music recording quartet
vision string quartet
MEMENTO
Chamber music recording – mixed chamber music ensemble
Les Passions de l'Ame
Meret Lüthi
Biber / Schmelzer / Fux: Variety – The Art of Variation
Classic without limits
Jonas Kaufmann, Vienna Philharmonic, Ádám Fischer
Vienna
Classic without limits
Sebastian Manz, Sebastian Studnitzky
A Bernstein Story
Classic without limits
Francesco Tristano
Tokyo Stories
Symphonic recording / music up to and including the 18th century
German Chamber Academy Neuss, Simon Gaudenz
François-Joseph Gossec: Symphonies op. IV, No. 1-6
Symphonic recording / music 19th century
Danish Chamber Orchestra, Ádám Fischer
Beethoven: Complete Symphonies
Symphonic recording / music 20th / 21st century
BBC National Orchestra of Wales, Christoph-Mathias Mueller
Alexander Veprik: orchestral works
Choral work recording
Ælbgut, Wunderkammer
Johann Sebastian Bach: Johannes Passion, 2nd version 1725
Opera recording / up to and including the 18th century
Jeanine de Bique, Tim Mead, Jakub Józef Orliński, Le Concert d'Astrée, Emmanuelle Haïm
Handel: Rodelinda (DVD)
Opera recording / 19th century
Véronique Gens, Benjamin Bernheim, Les Talens Lyriques, Christophe Rousset
Charles Gounod: Faust (Version 1859)
Opera recording / 20/21 Century
Sara Jakubiak, Brian Jagde, Chorus and Orchestra of the Deutsche Oper Berlin, Marc Albrecht, Christof Loy
Erich Wolfgang Korngold: The miracle of the helians
World premiere recording of the year
Bavarian Radio Symphony Orchestra, ORF Radio Symphony Orchestra Vienna, German Symphony Orchestra Berlin, Beethoven Orchestra Bonn, Concert Choir Darmstadt, Muhai Tang, Dennis Russell Davies, Mathias Husmann, Wolfgang Seeliger
Heinz Winbeck: Complete symphonies (1–5) / 5-CD box
Innovative concert of the year
Hildur Guðnadóttir, Sam Slater, Chris Watson, Francesco Donadello, Theresa Baumgartner
Hildur Guðnadóttir: Chernobyl
Bridge of Death (From "Chernobyl" TV Series Soundtrack)
Audiovisual music production
Kyra Steckeweh, Tim van Beveren
Women composers – a filmic and musical search for traces by Kyra Steckeweh and Tim van Beveren
Video clip of the year
Kassandra Wedel
Deaf Hip-Hop World Champion Dances
Beethoven Symphony No. 5
Deaf Hip-Hop World Champion Dances Beethoven Symphony No. 5
Editorial achievement of the year
Dresdner Kammerchor, Hans-Christoph Rademann, Gerlinde Sämann, Isabel Schicketanz, David Erler, Stefan Kunath, Tobias Mäthger, Georg Poplutz, Felix Schwandtke, Martin Schicketanz, Dorothee Mields, Maria Stosiek,
Carus publishing house
Heinrich Schütz: Psalms & Peace Music
Completion of the first complete recording of the works of Heinrich Schütz
Innovative audio production of the year
franz ensemble
Ferdinand Ries: Chamber Music
Prize for promoting young talent
Children's Opera House Berlin – a project of the State Opera Unter den Linden
Best seller of the year
Igor Levit
Beethoven: Complete Piano Sonatas
Beethoven 250
Olga Bezsmertna, Matthias Brandt, Beethoven Orchestra Bonn, Dirk Kaftan
Ludwig van Beethoven:
Egmont incidental music
To find out more about the Opus Klassik awards click here.
Do you want to be the first to hear the latest news from the classical world? Follow uDiscover Classical on Facebook and Twitter.
---
Format:
UK English