Vangelis Explores The Juno Mission On New Album 'Juno To Jupiter'
Vangelis takes us on a multi-dimensional musical journey on new album 'Juno To Jupiter' featuring opera superstar Angela Gheorghiu.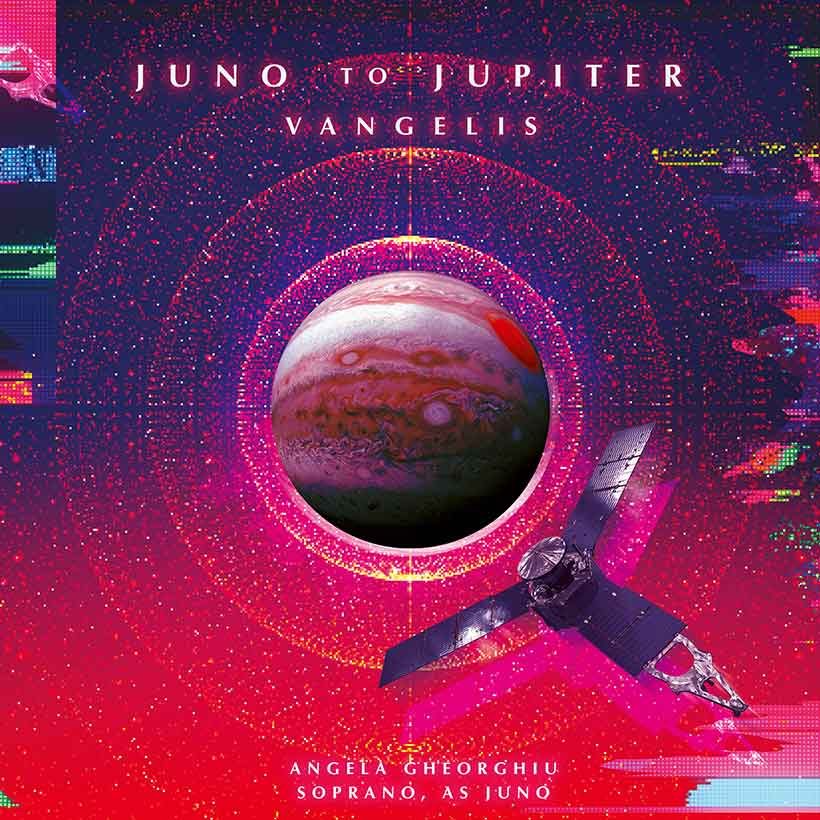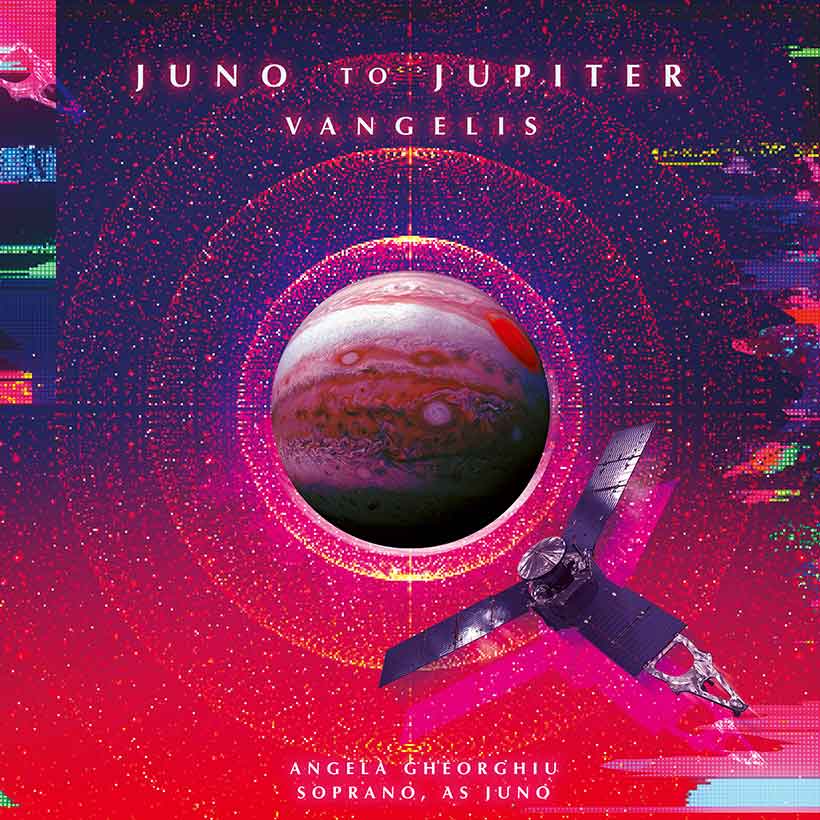 Vangelis has announced he will release his new album, Juno To Jupiter, on CD and digitally on 24 September 2021, with vinyl and limited edition box set to follow. At the dawn of consumer travel into space Vangelis takes us on a multi-dimensional musical journey, featuring the voice of opera superstar Angela Gheorghiu and sounds from the cosmos, on Juno To Jupiter. The first track from the album, 'In The Magic Of Cosmos', is out now.
Vangelis - Vangelis: In the magic of Cosmos (Info)
Juno To Jupiter was inspired by the Juno mission
Juno To Jupiter, inspired by NASA's groundbreaking mission by the Juno space probe and its ongoing exploration of Jupiter, includes sounds from the Juno launch event on earth, from the probe and Juno's subsequent journey that have been sent back to earth from the probe.
In Greek and Roman mythology Zeus, in Roman Jupiter, drew a veil of clouds around himself to hide his mischief however Jupiter's wife, the goddess Hera, in Roman Juno, was able to peer through the clouds and reveal her husband's true nature. Similarly the Juno spacecraft is looking beneath the clouds revealing the planet's structure and history.
Vangelis explained, "I thought to put emphasis on the characteristics of Jupiter/Zeus and Hera/Juno that according to the Greek Theogony, had a special relationship. I felt that I should present Zeus/Jupiter only with sound, as the musical laws transform chaos into harmony, which moves everything and life itself. Unlike, for Hera / Juno, I felt the need for a voice. Angela Gheorghiu, represents in this historical depiction of the mission to the planet Jupiter, Hera / Juno, in a breathtaking way."
This July marks the fifth anniversary of Juno's arrival at Jupiter. The mission was originally scheduled to be completed on 31 July this year however this has now been extended by NASA until September 2025.
Vangelis' orchestrations expand the horizons of electronic music
Vangelis, a pioneer in electronic music, blends the boundaries between the acoustic and electronic world. His orchestrations for Juno To Jupiter expand once again the horizons of electronic music, by blurring the lines between it and acoustic symphonic music, and create a sense of mystery about life beyond our planet.
Vangelis' music is often linked to themes of science, history and exploration. He has released over 40 albums and is perhaps best known for his soundtrack work including the Academy Award-winning score for Chariots of Fire, Blade Runner, Antarctica, 1492: Conquest of Paradise and Alexander. His work includes the choral symphony Mythodea for NASA's 2001 Mission to Mars, Rosetta, to mark the culmination of the Rosetta Mission, and The Stephen Hawking Tribute which was broadcast into space by the European space Agency (ESA) as a mark of respect and remembrance.
NASA has presented Vangelis with their Public Service Medal and the International Astronomical Union's Minor Planet Center named the Asteroid 6354, which is located between Jupiter and Mars, 'Vangelis' in his honour.
"Vangelis has composed all of the music for Juno videos, documentaries, and simulations of observations […]. It is not often that an Oscar-winning (and not only) composer is inspired to write music about space. So, the Juno mission has had its public impact multiplied by the unique talent of Vangelis' music. This libretto is a continuation of the Juno story …" noted Stamatios (aka Tom) Krimigis, Principal Investigator, Voyager 1 and 2.
Vangelis' wish is that we shouldn't forget that Space, Universe, Cosmos, in whichever name we call it, is our hope and future and we need to be careful not to make the same mistakes in space that we constantly made in our planet, as it is the only chance we have – our future.
Vangelis' Juno To Jupiter will be released on CD and digitally on 24 September 2021 and can be pre-ordered here. Vinyl and a limited-edition box set will follow.
Do you want to be the first to hear the latest news from the classical world? Follow uDiscover Classical on Facebook and Twitter.
---
Format:
UK English