Who is Isata Kanneh-Mason? Discover Her Music
Isata Kanneh-Mason is a brilliant young pianist and the eldest of the Kanneh-Mason siblings – discover her biography and music.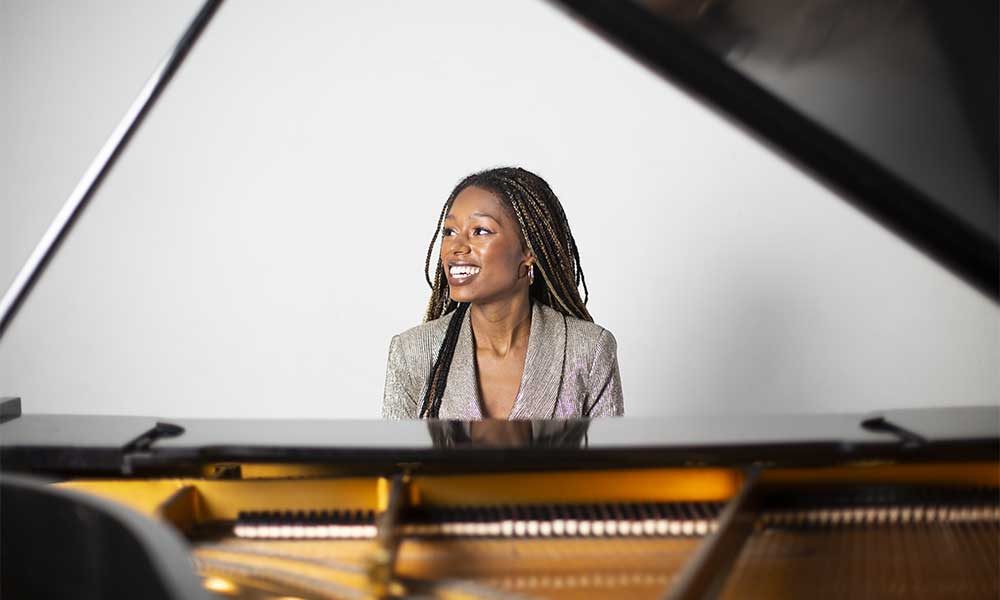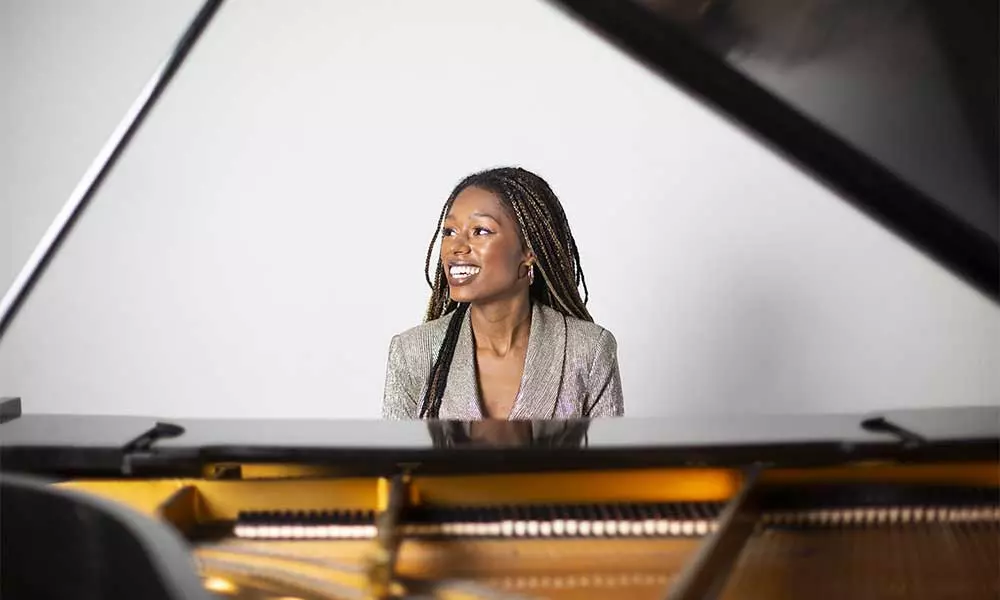 Who is Isata Kanneh-Mason?
Isata Kanneh-Mason is a brilliant young pianist, and the eldest of the world-famous Kanneh-Mason siblings. She also recently released her debut recording, Romance, featuring Clara Schumann's piano music, which topped the UK Classical Artist chart.
Alongside her solo career, Isata regularly appears playing chamber music with her brothers, cellist Sheku Kanneh-Mason and violinist Braimah Kanneh-Mason.
Isata Kanneh-Mason, who is in her early 20s, studied at the Royal Academy of Music in London where she received the Elton John Scholarship for her undergraduate studies (she went on to perform with Sir Elton in Los Angeles in 2013) and continued her postgraduate studies as a Gwendolyn Reiche scholar.
In 2014 she appeared in the Piano Category Final of BBC Young Musician, where she won the Walter Todds Bursary for most promising musician.
Royal Albert Hall debut
Isata Kanneh-Mason has performed all over the world and had been due to perform Beethoven's Piano Concerto No.3 at the Royal Albert Hall on 18 April 2020. But then coronavirus happened and lockdown set in. So instead, her incredibly talented musical siblings created their own chamber ensemble to accompany her from the family's living room, and they streamed the whole performance on Facebook Live.
Beethoven Piano Concerto no 3 1st Movement - Isata Kanneh-Mason (Recording of Facebook Live)
Romance – The Piano Music Of Clara Schumann
In July 2019, Isata Kanneh-Mason released her debut album Romance – The Piano Music Of Clara Schumann. The recording brought together works by Clara and Robert Schumann including Clara's Piano Concerto in A minor and Three Romances and Robert's Myrthen and Liederkreis. Isata explained, "I wanted to rediscover the virtuoso pianist revered by Chopin, Liszt and Robert Schumann and uncover the creative genius which made Clara one of the first great pioneering female composers."
Gramophone said of the record: "It ranks among the most charming engaging debuts I can recall."
Isata Kanneh-Mason celebrates Clara Schumann
Isata Kanneh-Mason at the BBC Proms
The BBC Proms just announced that pianist Isata Kanneh-Mason will be part of the 2020 Proms season-with-a-difference. Isata will be performing a recital with her cellist brother Sheku. The duo will be performing live from the Royal Albert Hall, but there's unlikely to be an audience and instead the concert will be broadcast on BBC Radio 3 (on Sunday 6 September at 5.30pm), BBC Four (on Friday 11 September at 8pm), and online at BBC iPlayer.
Isata Kanneh-Mason's album Romance – The Piano Music Of Clara Schumann is out now and can be bought here.
Do you want to be the first to hear the latest news from the classical world? Follow uDiscover Classical on Facebook and Twitter.
---
Format:
UK English