Yo-Yo Ma Wins $1 Million Birgit Nilsson Prize
Cellist Yo-Yo Ma is the first instrumentalist to win the Birgit Nilsson Prize which is one of the most valuable classical music awards.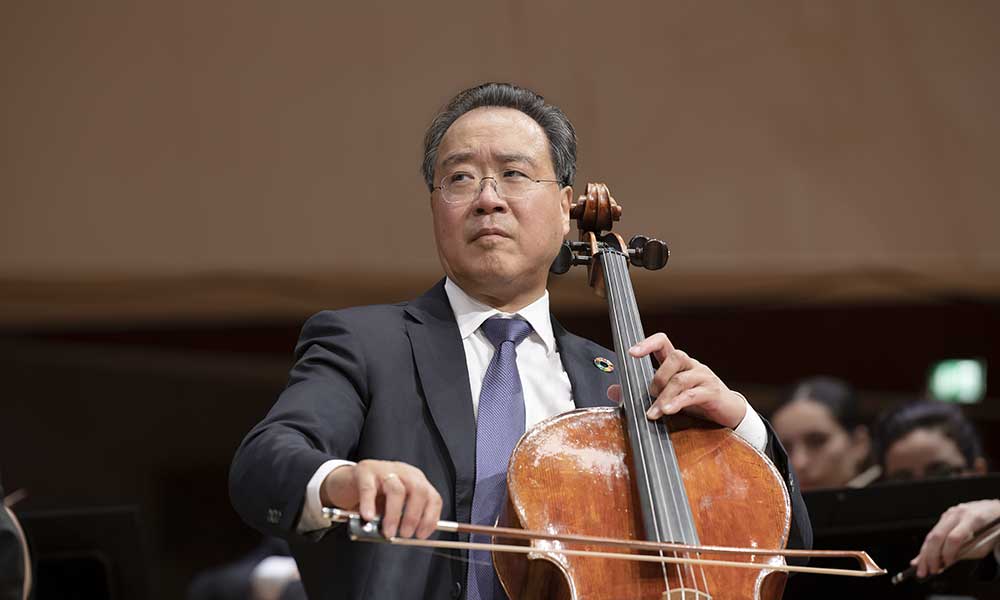 Cellist Yo-Yo Ma has been announced as the recipient of the 2022 Birgit Nilsson Prize. Yo-Yo Ma is the first instrumentalist to receive the $1 million Prize which has previously been awarded to Plácido Domingo, Riccardo Muti, the Vienna Philharmonic, and Nina Stemme.
The Birgit Nilsson Prize will be presented to Yo-Yo Ma by His Majesty King Carl XVI Gustaf at a ceremony in Stockholm on 18 October 2022. During his visit to Sweden Ma will also perform in a concert with the Royal Stockholm Philharmonic and conductor Alan Gilbert on 16 October.
Birgit Nilsson Foundation President, Susanne Rydén, noted, "In today's challenging and ever evolving world, when classical music is too easily marginalised, Yo-Yo Ma embodies everything that Birgit Nilsson wished for in a fellow-artist when she created this prize. Through exceptional musicianship, passion and dedication, Yo-Yo Ma's commitment to music helps us to imagine and build a stronger society and better future."
"It is a great privilege to receive this honor"
Yo-Yo Ma said, "I wish I could have met Birgit Nilsson in person. Yet, she is alive for me through the recordings of her legendary voice and the legacy of her great generosity, her sense of humor and a lifetime grounded in cultural values. It is a great privilege to receive this honor and to play a small part in the legacy of one of our great musical role models, an artist whose attention was directed outward, toward young people and music's role in creating a better world."
The Birgit Nilsson Prize is awarded approximately every three years and pays tribute to active artists and institutions who have made a major contribution to the perpetuation of their art form.
About Yo-Yo Ma
Yo-Yo Ma's multi-faceted career is testament to his enduring belief in culture's power to generate trust and understanding. Whether performing new or familiar works from the cello repertoire, collaborating with communities and institutions to explore culture's role in society, or engaging unexpected musical forms, Ma strives to foster connections that stimulate the imagination and reinforce our humanity.
Yo-Yo Ma was born in 1955 to Chinese parents living in Paris. He began to study the cello with his father at age four and three years later moved with his family to New York City, where he continued his cello studies at the Juilliard School before pursuing a liberal arts education at Harvard. He has received numerous awards including the Avery Fisher Prize (1978), the Glenn Gould Prize (1999), the National Medal of the Arts (2001), the Dan David Prize (2006), the World Economic Forum's Crystal Award (2008), the Presidential Medal of Freedom (2010), Kennedy Center Honors (2011), the Polar Music Prize (2012), and the J. Paul Getty Medal Award (2016). Yo-Yo Ma's discography of over 100 albums (including 18 Grammy Awards) reflects his wide-ranging interests. He has performed for nine American presidents, most recently on the occasion of President Biden's inauguration.
Listen to This Is Yo-Yo Ma on Spotify.
Do you want to be the first to hear the latest news from the classical world? Follow uDiscover Classical on Facebook and Twitter.
---
Format:
UK English