Loud For Life: The Headbanging Story Of Heavy Metal
PART 1 – THE DAWN OF A NEW WAVE.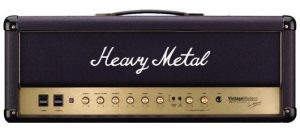 Since the dawn of time, we as humans have responded to the primal beating rhythm of the drum. Like a pulsing audio tractor beam, dragging us from present reality and transporting us to another dimension, all the while feeding our souls with its glorious existence and everlasting power. Music is the beating heart of our planet and its language is understood by all that inhabit it.
Of all the genres of music, "heavy metal" is considered the black sheep of the family. The genre that quietly burns, steady, strong and eternally bright, away from the glare of mainstream media. With its roots buried deep in the fabric of powerful and untamed subject matter, heavy metal is the blue-collar workhorse that's not afraid to talk about the darker side of life, all the while incorporating emotions of self empowerment and rebellion.
As with early rock'n'roll and punk, heavy hetal never backed down from a fight, positioning itself as a movement for voices to be heard above the unjust governing of world leaders and corporations, rather than a statement of fashion or a declaration of popular culture.
Heavy metal feeds off the gritty reality of our world and all its complicated offerings, making it a true reflection of life itself.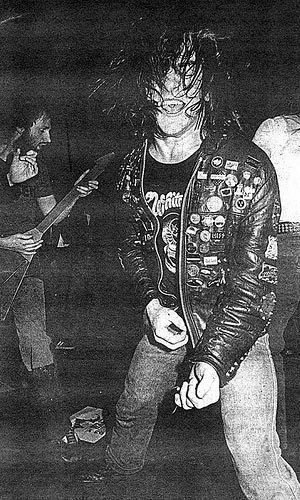 So where did it all begin? The age-old question of how this marvellous form of music originated has been debated for decades, with the main focus being on Black Sabbath and Led Zeppelin, who can both take credit for influencing a vast amount of heavy metal subgenres and iconic bands from all over the globe. The formation of Blue Öyster Cult, Deep Purple, Budgie and MC5, too, helped push what remained of the 60s' Summer Of Love over the nearest cliff.
Something darker and far more sinister began to rise up through the smog-filled industrial landscape of Birmingham, England. From the beginning, Black Sabbath displayed a captivating sound beyond anything heard before. Setting in motion a movement that would literally spawn a hundred thousand bands, if not more, the groups were the very epitome of heavy metal, emcompassing gloomy, doom-laden riffs that were crunchy and foreboding. Their self-titled album is regarded as the (un) Holy Grail of heavy metal and became the ultimate benchmark for the music.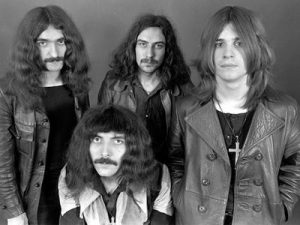 Guitarist Tony Iommi's songwriting took elements from the past, with little concern for tradition or rules, and combined them into a formidable beast which thrived on the use of the blues-influenced tri-tone, along with melancholic melodies. Adding in the versatile, punchy rhythm section of Geezer Butler and Bill Ward, and the truely unique ringmaster that is Ozzy Osbourne, Black Sabbath took the music world by storm and still remain the key innovators and reigning kings of heavy metal.
With Sabbath having opened the gates of Hell with their debut album, in February 1970, it took only a year for the band to achieve gold status in America, which jolted huge interest in the hard rock and newly developed heavy metal movements.
The likes of AC/DC, Deep Purple, Led Zeppelin and Black Sabbath were leading the charge and issuing a slew of outstanding, influential albums during the first half of the 70s. Many bands followed suit, trying to capture the holy trinity of Richie Blackmore's classical precision (Deep Purple), Jimmy Page's tight blues-influenced riffs (Led Zeppelin) and Tony Iommi's doomy, gothic excellence, and each band's ability to be louder and faster, with more innovative versatility and swagger.
Chart-bothering acts such as AC/DC, Queen and Ireland's Thin Lizzy impacted the 70s scene with significant clout, opening doors for the likes of King Crimson, Rush and Hawkwind, and even helped reinforce the unbridled chaos of proto-punk acts such as The Stooges, who had already began to strike fear into the hearts of the God-fearing folk of America and beyond.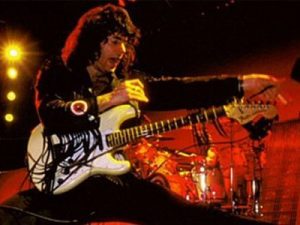 But it was Richie Blackmore's new project, Rainbow, fronted by the late Ronnie James Dio, that changed the game with Rising, along with German hard rockers Scorpions and their landmark album Virgin Killer (both 1976). These significant releases began to reshape the sound of metal and hard rock, and a change was imminent. Enter Judas Priest, and the beginnings of something faster and heavier.
Also hailing from Birmingham, Judas Priest's sophomore album, Sad Wings Of Destiny (1976) was just as groundbreaking as Sabbath's debut, taking the existing heavy metal model and introducing new depths of darkness and new heights of technical precision. The piercing operatic vocals of frontman Rob Halford, combined with the dual-guitar assault of Glen Tipton and KK Downing, opened the door for what would later become known as the New Wave Of British Heavy Metal, more commonly referred to as "NWOBHM".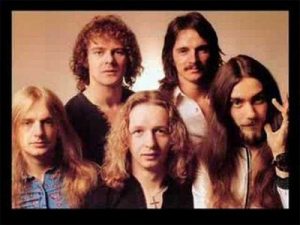 The term NWOBHM first appeared in the weekly music paper Sounds and was coined by journalist Geoff Barton, who had witnessed Iron Maiden, Samson and Angel Witch perform at The Bandwagon, before a throng of leather- and denim-clad metalheads, leaving him enthralled with the genre and documenting it for Sounds, before becoming founding editor of the world's first weekly heavy metal magazine, Kerrang!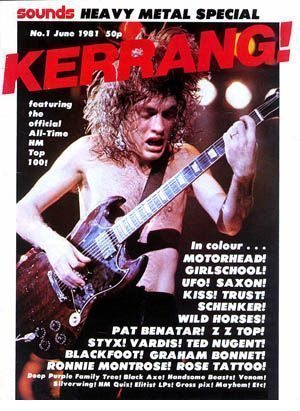 The NWOBHM was a force to be reckoned with and raced across the Western world like a forest fire, spawning the likes of Tygers of Pan Tang, who quickly gained international recognition with their seminal Wild Cat album of 1980. But of the many exciting and earth-rumbling bands who emerged, none was louder than Motörhead.
Having being ejected from UK space-rockers Hawkwind in 1975, due to a drug-related altercation with authorities while on tour in North America, the late bassist "Lemmy" Kilmister combined heavy metal and punk music with a peppering of raw rock'n'roll and buckets of swagger. Unceremoniously forcing these genres together resulting in a bastard child known to us all today as Motörhead, whose self-titled debut appeared in 1977 and immediately divided the metal audience. Many elitists found the very concept of the band hard to swallow, while the media were even more confused. A new level of speed and aggression had been added to the existing template; little did anyone know that it would have a profound effect on the creation of one of the most successful heavy metal subgenres or all time: thrash metal.
The late 70s and early 80s, saw a rapid split in musical directions within metal, with new bands appearing on the scene, armed with earth-shattering debuts. Angel Witch and Diamond Head were among the most significant arrivals in 1980, a year in which a host of undeniably influential albums set about putting the NWOBHM on the map forever.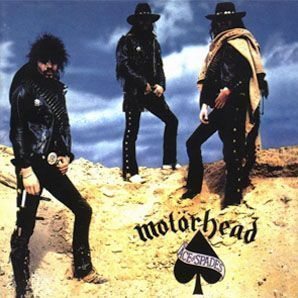 Known for their whiskey-induced, no-nonsense performances, Motörhead released a further two more critically acclaimed albums since their debut, but their iconic 1980 outing, Ace Of Spades, didn't so much as throw the rulebook out as it did burn the thing. found! To this day, its title track remains one of the most treasured jewels in the heavy metal crown, capturing the true spirit of metal, both as a genre and way of life.
By now, metal bands had sprung up around all around the country. Sheffield natives Def Leppard had formed in 1977 and released their debut album, On Through The Night, in 1980. A more radio-friendly version of the hard rock formula, it caught the attention of AC/DC's then manager, Peter Mensch. Southern Yorkshire outfit Saxon also released a notable effort that year: third album Wheels Of Steel.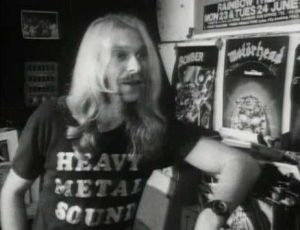 These – and countless other – UK bands cemented the classic NWOBHM sound and influenced legions of underground bands and fans alike, many of whom united over a common bond as their chosen scene started to gain attention in even more publications, including the NME.
Ever since 1975, The Bandwagon, in Kingsbury, North London, had hosted The Heavy Metal Soundhouse nights: a much-needed sanctuary for fans of the genre. Led by then DJ Neal Kay, they were also significantly important for the development of one the most important heavy metal bands of all time, Iron Maiden.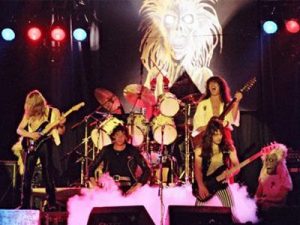 Iron Maiden released their iconic self-titled debut in 1980, incorporating the twin-guitar influences of Wishbone Ash and Thin Lizzy, and mixing the progressive landscapes of Pink Floyd, Yes and Genesis, raising the game considerably. The band's successful balance of music and imagery, helped in no small party by their iconic mascot, Eddie The Head, instantly tapped into the very core of heavy metal, setting the group on a course for unprecedented global success and a career that ranks among the most successful bands in the world.
Though Iron Maiden's debut release had a huge impact on the scene, Judas Priest's sixth album, British Steel is regarded as the governing album release of 1980, prompting the band to lead the charge from the UK across the pond to the States, where a joint tour with Iron Maiden would forever establish the love affair between North America's youth and the NWOBHM. he arrival of this new genre on US shores was a shock to then radio-friendly stadium behemoths such as KISS and Aerosmith, and offered something a little more risqué for the average rock fan.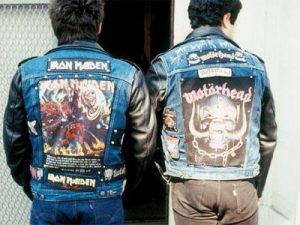 Heavy metal had well and truly arrived, and was ready for battle against any closed-minded, stiff-upper-lip establishments that stood in its way. Its impact changed the future of music forever, spawning a wealth of subgenres around the globe.
What lay ahead was unknown…
Format:
UK English