'ABBA Gold' Steels Itself For New Release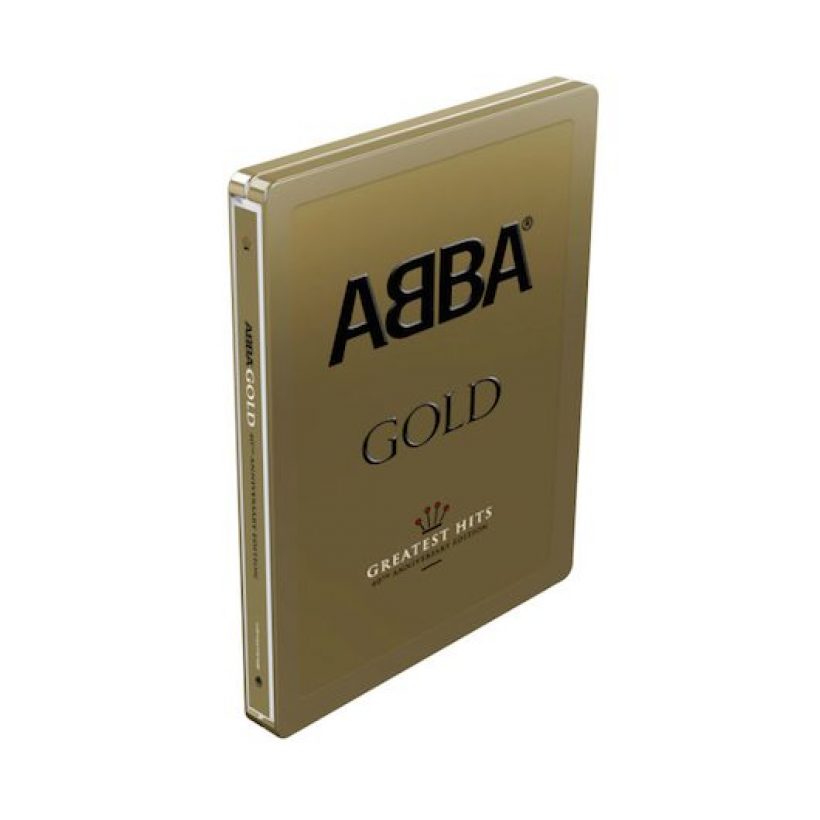 ABBA GOLD DOUBLE VINYL NOW AVAILABLE WITH 20% OFF FROM THE UDISCOVER STORE – CLICK HERE TO GET YOUR COPY!
As the 40th anniversary ABBA celebrations continue, their multi-million-selling compilation 'Gold' is out now in a lavish new format. On November 10, Polar/Universal released the hit-packed retrospective in a unique collectors' steel box edition, with a magnetic lenticular cover. You can order your copy of this highly desirable release at the uDiscover store here.
'Gold,' first released in September 1992, is one of the bestselling albums in recording history. Worldwide sales currently stand at some 30 million, and in the UK (where it's 14-times platinum), the set overtook the Beatles' 'Sgt. Pepper's Lonely Hearts Club Band' in May last year, to become the second bestselling album of all time there, only behind Queen's 'Greatest Hits.'
The ABBA album contains no fewer than nine UK No. 1 singles, and in October 2012 was named, on the 30th anniversary of the compact disc format, as Britain's biggest-selling CD ever. In Australia, 'Gold' is 17-times platinum, in Canada 10-times, and it's six-times platinum in the US.
The new edition comes in a 3-CD package in a DVD-sized steel case containing the 19-track 'ABBA Gold,' the 20-track 'More ABBA Gold' and the 'B-Sides' collection, also of 20 tracks. The steel box package, with its magnetic lenticular of the ABBA logo, brings the work of the record-breaking Scandinavian superstars to an even bigger modern-day audience.
Format:
UK English