Black Eyed Peas Vinyl A Feast For The Peepers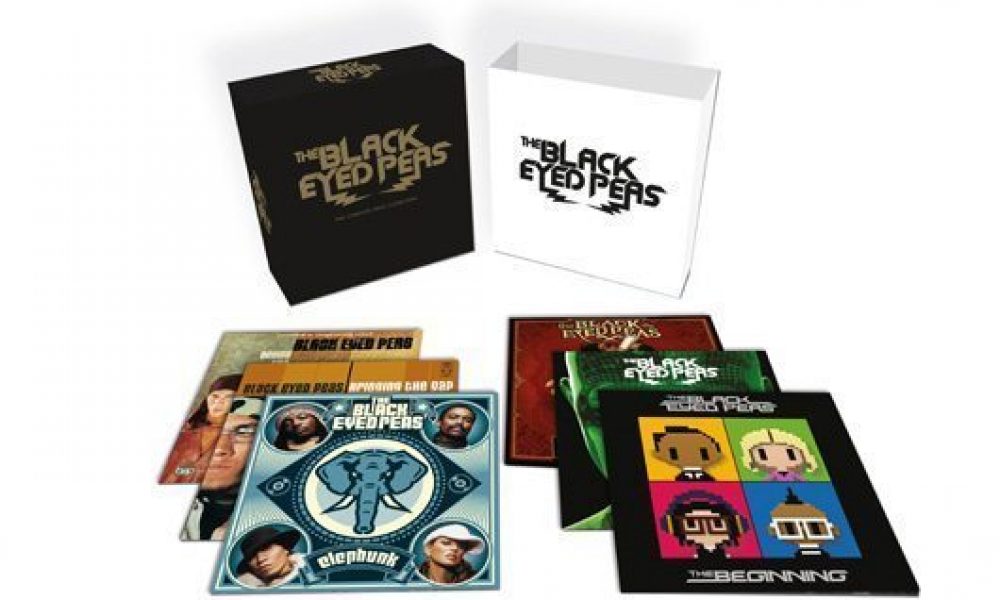 It may be hard to believe now, but pop-dance-hip-hop crossover act The Black Eyes Peas can trace their roots back to the gangsta rap music coming out of Los Angeles. Indeed, will.i.am's first crew, Atban Klann, came together in the late 80s and, in the early 90s, signed to Eazy-E's Ruthless Records imprint.
Fast-forward a decade and the man born William Adams was masterminding a different kind of group altogether. Signed to Interscope and With new recruit Fergie in tow, The Black Eyed Peas released Elephunk in 2003, instantly catapulting themselves to fame thanks to dancefloor-filling hits 'Where Is The Love?' and 'Let's Get It Started'. The album built upon the success of the group's predecessors, 1998's Behind The Front and 2000's Bridging The Gap – old-school tinged releases which earned the group an early fanbase – while also pointing towards the global success that was just around the corner.
The Black Eyed Peas - Let's Get It Started
A seemingly unstoppable force by the time they released Monkey Business in 2005, The Black Eyed Peas found themselves consistently sitting in the upper echelons of the charts thanks to cuts such as 'Don't Phunk With My Heart' and the Fergie-showcasing 'My Humps'. By the time The END followed, in 2009, their chart domination was a foregone conclusion: the album raced to No.1 in the US, Australia, France and New Zealand, and gave the group their joint-highest chart placing in the UK, where it peaked at No.3; attendant singles such as 'Boom Boom Pow' and 'I Gotta Feeling' were confidently deployed and perfectly calibrated to top the charts on both sides of the Atlantic. Barely pausing for breath, the group ensured that they would see the decade out on a high with 2010's The Beginning, the group's final album to date and the one which marked their full transition from hip-hop act to fully fledged pop juggernaut.
The 6LP box set The Complete Vinyl Collection traces the group's evolution from local heroes to globe-straddling megastars, and brings some of their albums back into print for the first time since their initial release. Purchase the box here:
Format:
UK English