Bon Jovi Vinyl Answers Fans' Prayers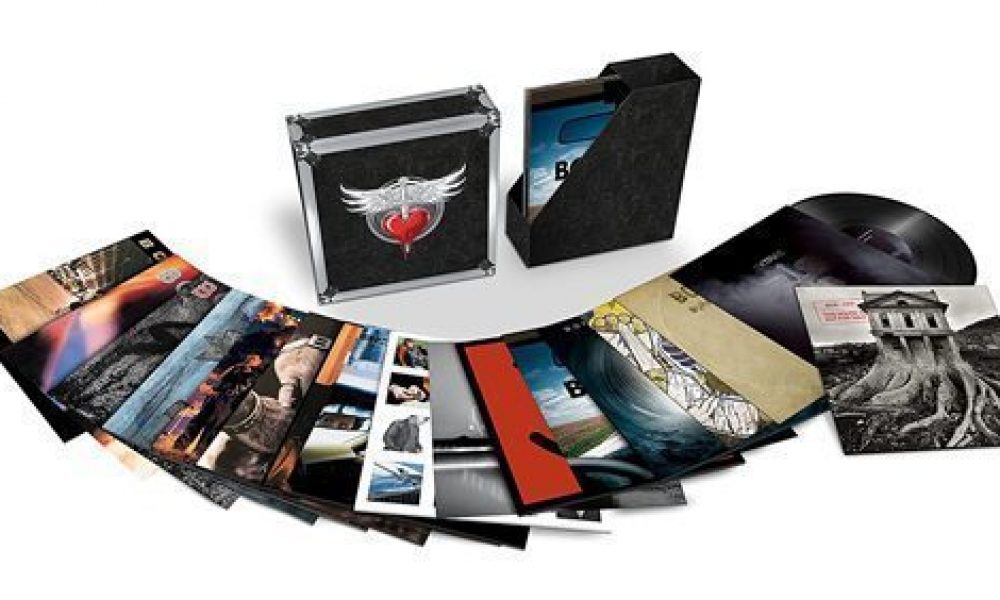 With legendary New Jersey rock icons Bon Jovi having released their new studio album, This House Is Not For Sale, on 4 November, it has now been announced that the group's entire back catalogue is due for remastered reissue on 180g vinyl. Of a total of 12 reissued albums, from 1984's Bon Jovi to 2013's What About Now, six of them have never been on vinyl before, with a further two having never been made available on vinyl in the States.
Additionally, Bon Jovi's fourth album, 1988's New Jersey, will be pressed as a double-vinyl release, in order to achieve the best possible sound, while the group's 1995 album, These Days, comes boasting two bonus tracks that were not available on previous US releases of the album.
In additional to the individual LP releases, Jon Bon Jovi's two solo, soundtrack-related albums, Blaze Of Glory and Destination Anywhere, will be made available in February 2017 as exclusive additions to a career-spanning 24LP box set that will also include Bon Jovi's Burning Bridges, along with This House Is Not For Sale on 180g vinyl and a collection of rarities collated from bonus tracks released between 2000 and 2007.
Taken together, the albums present a remarkable career that's well into its third decade and shows no signs of stopping. Stuffed with classic cuts such as 'Livin' On A Prayer', 'Keep The Faith', 'Bad Medicine' and 'It's My Life', Bon Jovi's output remains the gold standard for arena rockers to aspire to.
Scroll down to read the complete list of Bon Jovi vinyl reissues, and pre-order the box set here:
Click here to follow the Rock Icons playlist, which features classics such as Bon Jovi's 'Livin' On A Prayer' and Guns N' Roses' 'Welcome To The Jungle'.
The individual albums reissued on 4 November are:
Bon Jovi (1984)
7800° Fahrenheit (1985)
Slippery When Wet (1986)
New Jersey (1988; 2LP)
Keep The Faith (1992; first-ever vinyl pressing in the US)
These Days (1995; first-ever vinyl pressing in the US, with two bonus tracks)
Crush (2000; never before on vinyl)
Bounce (2002; never before on vinyl)
Have A Nice Day (2005; never before on vinyl)
Lost Highway (2007; never before on vinyl)
The Circle (2009; never before on vinyl)
What About Now (2013; never before on vinyl)
This House Is Not For Sale (2016; 120g vinyl)
Due for release in February 2017, the career-spanning 24LP box set will include all of the above, plus:
Blaze Of Glory (1990; Jon Bon Jovi)
Destination Anywhere (1997; Jon Bon Jovi global vinyl debut)
Extras (global vinyl debut of rarities disc comprised of bonus tracks from 2000-2007)
Burning Bridges (2015)
This House Is Not For Sale (180g vinyl, instead of 120g vinyl)
Format:
UK English