Celebrating Ella Fitzgerald's Centenary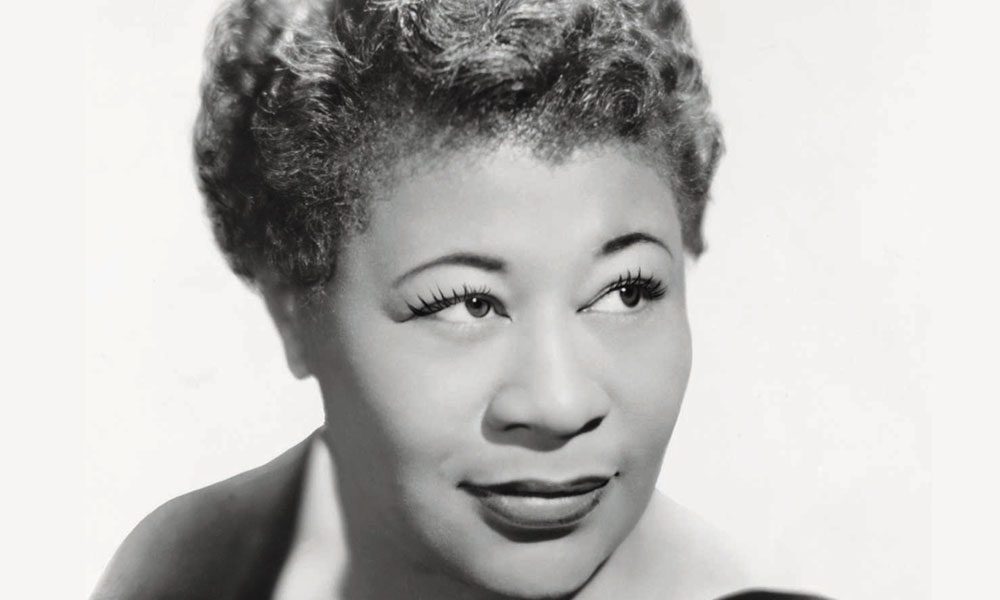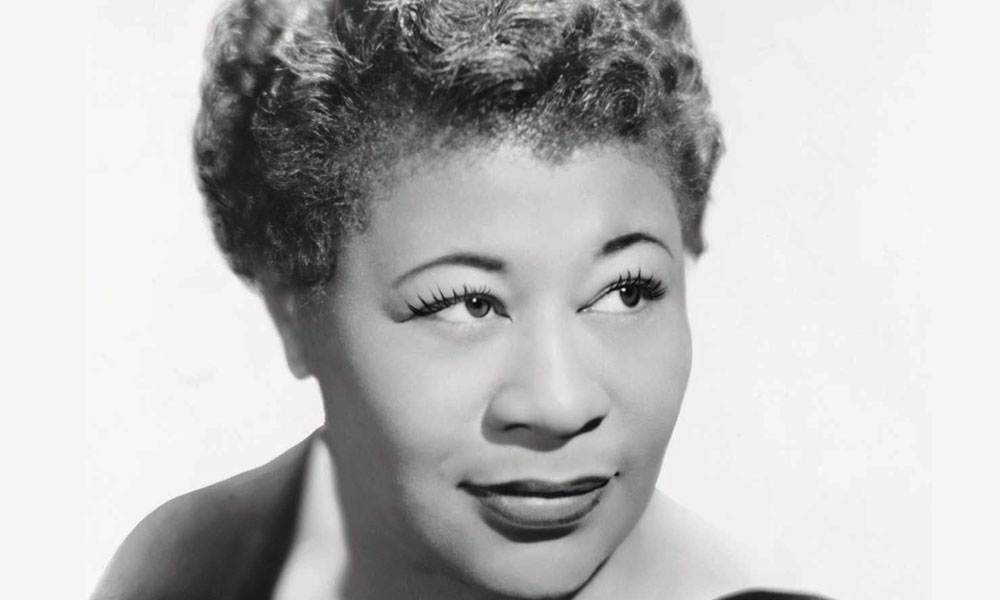 In what is the centenary year of Ella Fitzgerald's birth there are a plethora of exciting things planned in celebration, including exhibitions, new music releases along with independent tributes and concerts.
Verve Records will celebrate Ella Fitzgerald's centennial with exciting releases throughout the year and into 2018. On 21 April, 100 of her most popular songs will be released as a new 4CD box set titled 100 Songs For A Centennial. The collection, which will also be available digitally, spans Fitzgerald's Decca and Verve years, beginning with her earliest recordings with Chick Webb and his orchestra in 1936 through her career defining Song book series and beyond.
Also on 21 April, Ella Fitzgerald Sings The George and Ira Gershwin Song Books, a collaboration with Nelson Riddle, will be released as a limited edition 6LP vinyl box set. A replica of the rare 5LP set originally released in 1959, the Ella 100 edition recreates for the first time since its initial release the original stereo box set on vinyl, the originally included five lithographs by French impressionist painter Bernard Buffet, as well as the hardcover book, Words And Music, which for this set has been updated with additional historical information and an afterword by noted author David Ritz. The 2017 collection was newly at Capitol Studios in Hollywood where the album was originally recorded.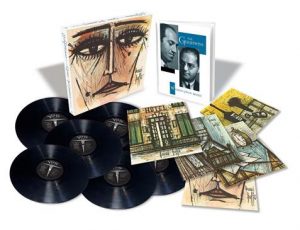 A sixth LP enlarges the original 10-inch instrumental EP with orchestra tracks on Side One and additional material from the sessions on Side Two. One of the bonus tracks, a mono alternate take of 'Oh, Lady Be Good!' is on vinyl for the first time. The box set is available exclusively at UDiscover
Later in 2017, all of Ella Fitzgerald & Louis Armstrong's beloved duets, combining for the first time their Decca singles with their 3 Verve albums and bonus tracks, will be released as a 4CD/digital set titled Cheek To Cheek: The Complete Ella & Louis Duets. Verve will also release a new album featuring Fitzgerald's classic vocal recordings accompanied by new orchestral arrangements by the London Symphony Orchestra.
In February the eight classic albums that make up the Ella Fitzgerald Song Books were made available in a variety of high-resolution audio formats. The albums interpret the song writing of Cole Porter, Duke Ellington, George and Ira Gershwin, Harold Arlen, Irving Berlin, Jerome Kern, Johnny Mercer and Rodgers & Hart.
Ella's 300 single sides that she recorded for Decca from 1935-1955, will be made available digitally in the form they were released (A side/B side) for the first time on 24 March. With more than half the tracks making their digital debut, the mammoth collection will be divided into four volumes. Vol. 1, 1935-1939 includes songs teenaged Ella recorded as the featured singer fronting the world-renowned Chick Webb Orchestra while Vol. 2, 1939-1941 features 50 tracks credited to Ella and Her Famous Orchestra, following Webb's untimely death at age 30. Vol. 3 1942-1949 covers the 1940s, when Fitzgerald formally became a Decca solo artist and Vol. 4 1950-1955 chronicles the first half of the 1950s before Fitzgerald's manager Norman Granz created Verve Records and brought her on board.
Fitzgerald's remarkable career and extraordinary legacy will be the focus of several exhibitions and events at institutions throughout the United States. In Washington, D.C., the Smithsonian's National Museum of American History, which since 1997 has housed memorabilia of Fitzgerald's demonstrating the scope of her achievements and character, will open a new display titled First Lady of Song: Ella Fitzgerald at 100 on 1 April, kicking off Jazz Appreciation Month.
The year-long exhibit will feature awards, letters, sheet music and costumes from Fitzgerald's archives as well as videos of her performances. The Library of Congress, home to the Ella Fitzgerald Collection, an archive that consists of Fitzgerald's entire music library and thousands of scores, parts, lyric sheets, and arrangements of works performed and/or recorded by Fitzgerald, will celebrate Lady Ella with a concert by award-winning singer Dianne Reeves on 31 March. On 25 April, the day of her centennial, noted jazz historian and Senior Music Specialist Larry Appelbaum will lead a multi-media homage to the beloved singer.
The GRAMMY Museum® in Los Angeles will celebrate the life, music and charitable legacy of the 13-time GRAMMY® winner and Recording Academy® Lifetime Achievement Award recipient, with the opening of a new exhibit titled Ella at 100: Celebrating the Artistry of Ella Fitzgerald that will open on her birthday.
The all-encompassing exhibit will include rare recordings, photos, personal telegram correspondences, wardrobe pieces such as her well-known Don Loper beaded gown and her GRAMMY Awards, all on loan from the Ella Fitzgerald Charitable Foundation. Fitzgerald holds the distinction of being the first African-American to win a GRAMMY® Award.
Ella's Song Book recordings, widely considered her greatest achievement and a cornerstone of 20th century recorded popular music, are the focal point for the Great American Songbook Foundation's recently opened exhibit, Ella Sings The Songbook. Located in the Palladium at the Center for the Performing Arts in Carmel, Indiana, the exhibit, which runs until October, shines a spotlight on the classic recordings Fitzgerald made with Norman Granz at Verve between 1956 and 1964. Historic photos, sheet music, magazines and other artefacts, culled from both the foundation's own archives and on loan from the Ella Fitzgerald Charitable Foundation, tell the story of these career-changing albums.
Ella Fitzgerald's centennial will be celebrated across the globe at a host of official and unofficial tributes and concerts. Some of the key events include the Kennedy Center in Washington, D.C.'s two-night concert 24-25 March featuring acclaimed singers Sy Smith, Capathia Jenkins, and Montego Glover performing Fitzgerald's songs with the NSO Pops. In New York City, Lincoln Center and the Apollo Theater, where Fitzgerald made her stage debut and won Amateur Night as a teenager in 1934, will each honour Fitzgerald with multiple nights of exciting programming. A continually updated list of events celebrating Ella Fitzgerald's centenary can be found at EllaFitzgeraldFoundation.org
Listen to Ella on Spotify here

Format:
UK English