Deluxe Reissue For Groundbreaking D'Angelo Debut 'Brown Sugar'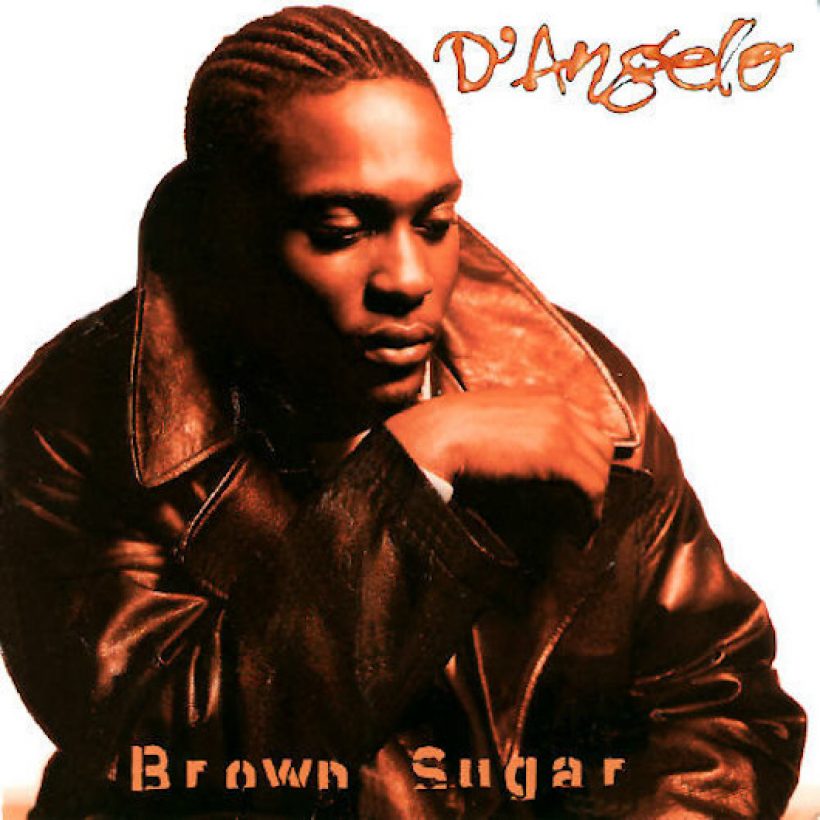 R&B figurehead D'Angelo has his seminal debut album of 1995, Brown Sugar, newly reissued in remastered and expanded 2CD and digital deluxe editions by Virgin/UMe.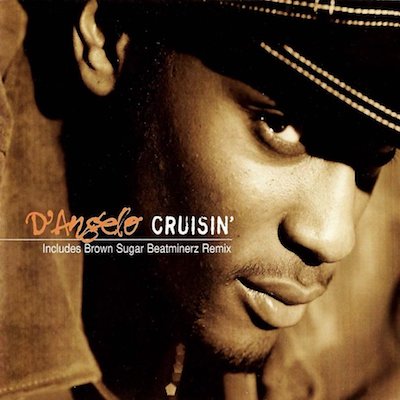 The platinum-selling album was lauded for spearheading the fresh sound and direction of soul music of the era. It produced top ten R&B hits with the title track, a cover of Smokey Robinson's 'Cruisin" and 'Lady.' It's been remastered by Grammy-winning engineer Russell Elevado.
The new deluxe edition features the original ten-track album followed by no fewer than 21 rare tracks. These include remixes by CJ Mackintosh, Dallas Austin, King Tech, Erick Sermon and Incognito. The 2CD set will be in a digipak with a 20-page booklet featuring an essay by author-filmmaker Nelson George, rare photographs, and lyrics for the ten original tracks.
Writes Brown Sugar co-producer Bob Power in the new liner notes: "D was one of those artists that came not just fully formed, but truly genre-bending; genre-creating is really more like it." The album, which received four Grammy nominations, spent 65 weeks on the Bilboard 200 and 80 on the R&B chart.
Order the deluxe edition of Brown Sugar.
The track listing for the 2CD deluxe edition is as follows:

CD 1  (Remastered album, plus bonus tracks):
1.     Brown Sugar
2.     Alright
3.     Jonz In My Bonz
4.     Me And Those Dreamin' Eyes Of Mine
5.     Sh*t, Damn, Motherf*cker
6.     Smooth
7.     Cruisin'
8.     When We Get By
9.     Lady
10. Higher
Bonus Tracks:
11. Brown Sugar  A Cappella (released on 12" single)
12. Me And Those Dreamin' Eyes Of Mine  A Cappella  (released on promotional 12" single)
13. Brown Sugar  Instrumental (released on 12" single)
14. Lady  Just Tha Beat Mix Instrumental w/Chorus  (Mixed by DJ Premier; released on CD Maxi-Single)
15. Brown Sugar  Alternate Version (released on 12" single)
CD 2  (More Sugar):
1. Brown Sugar  King Tech Remix feat. Kool G. Rap (released on 12" promotional single)
2. Me And Those Dreamin' Eyes Of Mine  Def Squad Remix feat. Redman (remixed by Erick Sermon for Funk Lord Productions; released on 12" single)
3. Cruisin'  Cut The Sax Remix (remix by King Tech; released on 12" single)
4. Lady  Just Tha Beat Mix/featuring AZ  (remixed by DJ Premier for Works of Mart Productions, Inc.; released on CD maxi-single)
5. Brown Sugar  Soul Inside 808 Mix  (Mix by DJ Dodge; released on UK 12" single)
6. Me And Those Dreamin' Eyes Of Mine  Two Way Street Mix (remixed by DJ Premier for Works of Mart Productions, Inc.; released on promotional 12" single)
7. Cruisin'  Dallas Austin Remix (released on 12" single)
8. Lady  2B3 Shake Dat Ass Mix (remix produced by Neville Thomas and Pule Pheto for 2B3 Productions; released on UK CD maxi-single)
9. Brown Sugar  Incognito Molasses Remix  (released on 'She's Always In My Hair' promotional 12" single)
10. Me And Those Dreamin' Eyes Of Mine  Dreamy Remix (remixed by Erick Sermon for Funk Lord Productions; released on promotional 12" single)
11. Cruisin'  Wet Remix  (released on CD single)
12. Brown Sugar  Dollar Bag Mix (released on UK 12" single)
13. Cruisin'  God Made Me Funky Remix (released on promotional 12" single)                   14. Brown Sugar  CJ Mackintosh Remix  (additional production and remix by CJ Mackintosh; released on the various artists CD collection Nu Classic Soul)
15. Lady  CJ Mackintosh Mix Radio Edit (additional production and remix by CJ Mackintosh; released on UK CD maxi-single)
16. Cruisin'  Who's Fooling Who Mix (released on promotional 12" single)
Format:
UK English