Earthly Delights: Mother Love Bone Box Set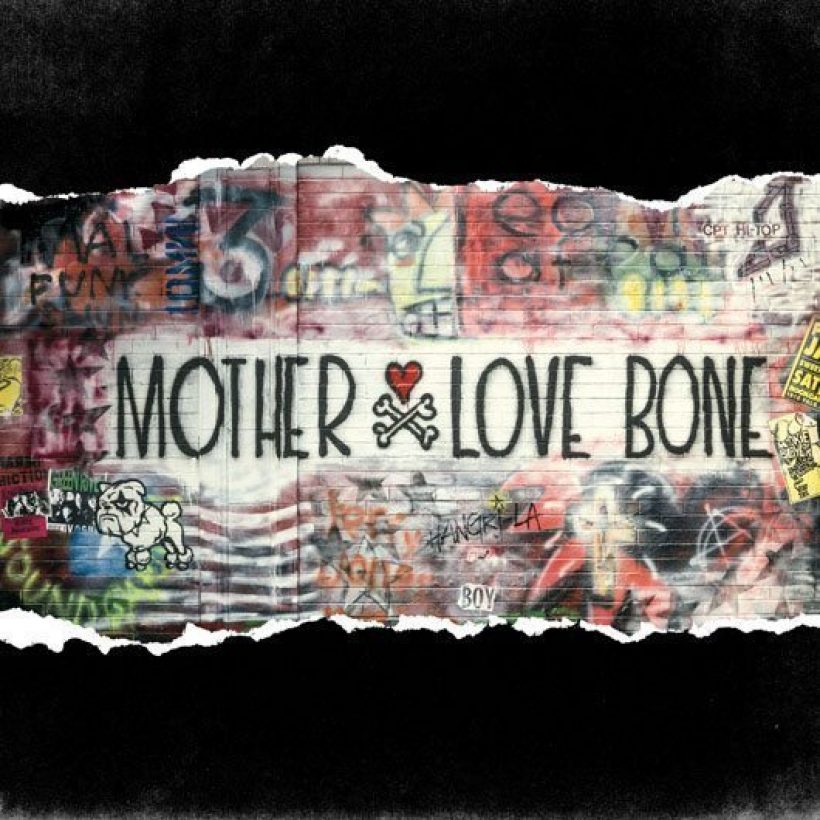 Emerging from the musical hotbed that was Seattle in the late 80s, Mother Love Bone assumed instant iconic status thanks to the 1990 release of their unimpeachable album, Apple. Yet, while the band should have been taking victory laps, they were beset with tragedy. Just days before the album's release, frontman Andrew Wood died of a heroin overdose, sadly calling time on the group. Though the remaining members would go on to reach further heights in Pearl Jam and Temple Of The Dog, Wood's loss remains a tragedy, mourned by fans across the world.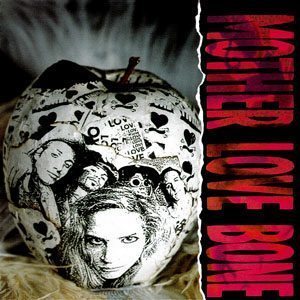 Twenty-six years on from the release of Apple, Mother Love Bone are fully celebrated with On Earth As It Is, a 3CD+DVD box set (also available on LP) which collects remastered versions of the band's 1989 EP, Shine, alongside Apple, a host of B-sides and alternate takes of album classics, plus demos and unreleased recordings. A fitting tribute to one of the most beloved groups to emerge from the Seattle scene, the box set will be released on 4 November, with artwork that boasts a copy of the mural that once had pride of place on the wall of the much-missed Seattle haunt The Vogue.
With a bonus DVD featuring live footage, plus photo prints, a poster and a 24-page 'zine, On Earth As It Is will be received like manna from Heaven from fans who have long craved more music by the band. Additionally, an extremely limited number of randomly selected vinyl box sets will include a scarce "Happy Holidays" greeting card. Recently uncovered among the Mother Love Bone vaults, these cards are signed by every member of the band, and represent true rarities.
On Earth As It Is will be released on 4 November. Scroll down to read the full tracklist, and pre-order the box set here:
Click here to follow the Rock Legends playlist, which features Mother Love Bone's 'This Is Shangrila', alongside Nirvana grunge classics 'Smells Like Teen Spirit' and 'Come As You Are'.
The full On Earth As It Is tracklist is:
CD1: Apple And Shine
Apple:
'This Is Shangrila'
'Stardog Champion'
'Holy Roller'
'Bone China'
'Come Bite The Apple'
'Stargazer'
'Heartshine'
'Captain Hi-Top'
'Man Of Golden Words'
'Capricorn Sister'
'Gentle Groove'
'Mr' Danny Boy'
'Crown Of Thorns'
Shine:
'Thru Fade Away'
'Mindshaker Meltdown'
'Half Ass Monkey Boy'
'Chloe Dancer'/'Crown Of Thorns'
CD2: B-sides And Alternate Version
'Holy Roller'
'Bone China'
'Hold Your Head Up'
'Capricorn Sister'
'Zanzibar'
'Lady Godiva Blues'
'Red Hot Shaft'
'Seasons Changing' [Live At The Plant]
'Stardog Champion' [Live At The Plant]
CD3: Demos And Unreleased Songs
'Lubricated Muscle Drive'
'Savwahfair Slide'
'Jumpin' Jehova'
'Showdown'
'Bloodshot Ruby'
'Elijah'
'Chloe Dancer' [Demo]
'Have You Ever Kissed A Lady'
'Otherside'
'These R No Blues'
'Made Of Rainbows'
'Bloody Shame'
'One Time Fire'
'Stardog Champion' [Featuring Chris Cornell And Pearl Jam; Live from Alpine Valley]
DVD: Love Bone Earth Affair
'Love Bone Earth Affair'
'Captain Hi-Top' Music Video
'Half Ass Monkey Boy' [Live From The Oz]
'I'm In Love With My Car' [Live From The Oz]
Format:
UK English