John Martyn's Body Of Work Celebrated On New 'Head And Heart' Collection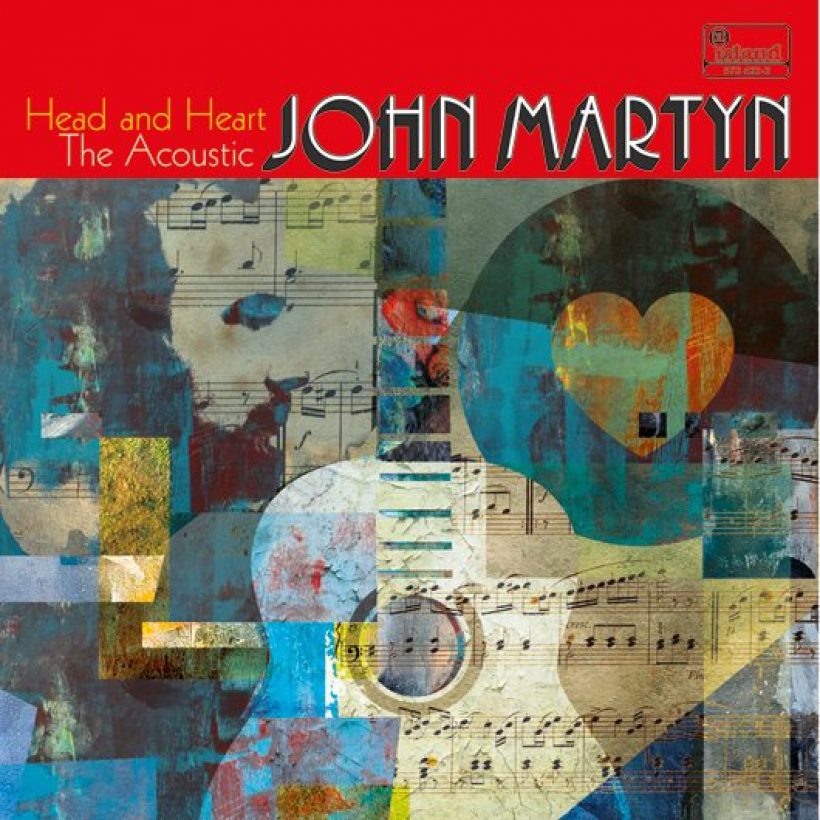 Often tagged as a folk artist, John Martyn traversed many styles across the 20 albums that he released during his lifetime, including blues, jazz, and even excursions into reggae and world music. Whatever he turned his hand to, however, he never lost his intimacy. Martyn's songs saw him bare his soul at every turn, with classic albums such as Solid Air, Stormbringer! and Bless The Weather marking him out as a songwriter unafraid to face the big questions.
Due for release on 28 April, the two-disc collection Head And Heart: The Acoustic John Martyn captures the singer-songwriter at his most intimate with a collection of songs performed on acoustic guitar and piano. Among these are classics such as 'Go Easy' and 'May You Never', along with a trio of previously unreleased demos and a 1971 performance on The Old Grey Whistle Test, long thought lost to the mists of time.
Even stripped down to his simplest, Martyn remained a compelling performer unafraid to take risks. Exemplifying this, a live rendition of 'Patterns In The Rain' closes Head And Heart. Capturing Martyn alone at a piano in 1987, at Island Records' 25th-anniversary birthday celebrations, it's a unique performance from a unique performer: music for the body and the soul.
Head And Heart: The Acoustic John Martyn is due for release on 28 April. Scroll down to read the full tracklisting and order the collection here.
CD1
'Fairy Tale Lullaby'
'London Conversation'
'Don't Think Twice, It's Alright'
'She Moved Through The Fair'
'Goin' Down To Memphis' [previously unreleased demo version from The Tumbler session]
'A Day At The Sea' [previously unreleased demo version from The Tumbler session]
'Seven Black Roses' [previously unreleased demo version from The Tumbler session]
'Woodstock'
'John The Baptist' [demo version from Stormbringer! Session, 16 April 1969]
'Traffic Light Lady' [demo version from Stormbringer! Session, 16 April 1969]
'Parcels'
'New Day'
'Tree Green'
'Go Easy'
'Bless The Weather' [previously unreleased Old Grey Whistle Test performance]
'Head And Heart'
'Singin' In The Rain' [alternate take]
'In The Evening'
CD2
'The Glory Of Love'
'Solid Air'
'Over The Hill' [alternate take]
'May You Never' [live]
'Go Down Easy' [take 3]
'When It's Dark'
'Fine Lines'
'Ways To Cry'
'Beverley'/'Make No Mistake' [Bob Harris session, 15 October 1973]
'One Day Without You' [John Peel session, 13 January 1975]
'Lay It All Down'
'My Baby Girl' [John Peel session, 13 January 1975]
'All For The Love Of You'
'Working It Out'
'Spencer The Rover' [John Peel Session, 13 January 1975]
'Certain Surprise'/'Couldn't Love You More' [John Peel session, 4 February 1977]
'Patterns In The Rain' [live at the Island Records birthday party, 4 July 1987]
Format:
UK English